to testing and tagging!
---
Hassle free mobile
lighting towers
---
Solar Flare mobile lighting towers have
been designed for today's demanding
worksite environments. Ultra compact
reliable and employing set and forget
technology they deliver exceptional ROi
with minimal maintenance or hassle.
---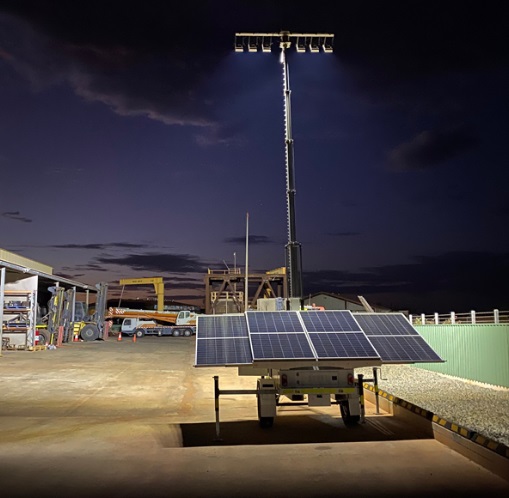 ever, except for towing
---
90k to 180k Lumens
Skid, trailer or cube design
No diesel no maintenance
Set and forget
No tagging or testing required
Designed for Australian conditions
Experience exceptional backup & service
Expert advice for any size project
For hire or sale
we can throw light on the subject
---
Our team are here to help you secure
the best deal on mobile lighting tower
hire for your next project. Fill in the
form provided, let us know your
intended dates and we will revert faster
than light with a quote.
---
Not only do we save fuel, approximately $35 per day, but we
also reduce the risk of environmental spills as well.
Furthermore not being a 240 v generator
means we are not required to test and tag thus reducing the
commercial risk significantly.
---
JOHN COOPER - MATIC
---
QUALITY EQUIPMENT HIRE READY TO