Why buying a cheap forklift could cost you way more than you thought!
Why buying a cheap forklift could cost you way more than you thought!
Why spend more on a Tier one brand forklift vs a cheaper Chinese equivalent? It's the age-old question when considering high ticket items and making the wrong decision at the start of the process could land up costing you a lot more than you think!
Forklifts and materials handling equipment is subject to brutal treatment day in and day out and not asking the right questions could mean you are saddled with a lemon that does not suit your work requirements.
In many cases, the sales consultants are just not qualified materials handling experts and will try and sell you on the cheapest product promising it does the same job, the reality is far more concerning for your bottom line and mental health.
The very first question you need to ask is what task am I going to use this forklift for?
Is it going to be used in
Emptying and entering containers.
Am I still in the growth phase of my business?
It's important to think about the future growth of your business due to the fact when you order a forklift to the desired specification it's very hard to change after the fact.
Is the forklift being used indoors or outdoors or both?
What type of ground surface will I be operating the forklift on?
Asses your premises collapsed door height. This can have a major effect on what mast height you can operate with.
What are my current racking heights and do I foresee this changing as I expand? This may mean you need a different mast height.,
Freight profile and weights of current and future freight. This is going to have an important bearing on what forklift you should be buying.,
Electrical outlets and building power for electric forklift, does your building have the desired AMPS to charge your forklift if you have decided to go electric for your materials handling needs.
What the best forklift type, Diesel LPG or electric, does your ground have an incline or decline, do you have curbs or cracked in the workshop floor.
Do you have multiple forklift operators?
You may want to install a data-matics system if you have multiple operators to ensure the machine is looked after and not abused. Our experience has taught us that dedicated drivers are far more responsible for their kit than multiple operators using the same machine. Our proprietary fleet tracking software is the perfect solution for assessing operator behavior.
What type of warranty am I getting with this forklift?
Always ask for the terms of warranty as many forklifts manufacturers are now extending warranty period BUT with small print that excludes a host of conditions. If the companies reputable their reputation is on the line.
Buying a forklift direct from China could be cheap today but very costly tomorrow when you need it serviced OR fixed. Many new forklifts are controlled via specialised computer software that costs thousands of dollars to acquire not to mention parts and fittings that don't fall within the " standard" range supplied.
What's my forklift resale going to be?
This is one of the most frequently asked questions in the forklift trade and it all boils down to you get what you pay for! Forklifts are subject to extreme workloads day in and day out and the very nature of the machine means it's going to work hard.
Purchasing cheaper Chinese equipment due to the price of 4-5k is often more expensive in the short to medium term due to technical issues with Hydraulics which could cost you that amount anyway to get fixed. Buying a brand like Hyundai, AUSA, Magni gives you peace of mind your equipment is safe, reliable and sellable.
Costs and pitfalls
Buy a cheap Chinese forklift for $22,000 to $24,000 with the expectation of having the unit for 5 years at 1000-2000 hours per year.
Servicing and maintenance can cost two times as much over the period due to parts availability, poor build (specifically hydraulics and hoses)
Maintenance cost over the 5 years should be approximately 5-7% of the purchase price.
The resale price is often 50% or less of a branded product that's been tried tested and rated.
Total cost of ownership Example
Tier one Brand Purchase price $29,500
Maintenance per annum $2,065
Maintenance over 5 years $10,325
Re-sale $14,000
Total Cost of Ownership $25,825
Chines Forklift Purchase price $22,000
Maintenance per annum $3097
Maintenance over 5 years $15,485
Re-sale $7000
Total Cost of Ownership $30,485
Not only are you $4,660 better off with the tier one brand, but whats a breakdown in your materials handling operations worth to you? This not only accounts for the financial aspect but the mental side of things with unnecessary pressure, stress and the knock-on effect down the line for other operators.
It is worth mentioning that businesses can have additional expenses where the cause of an accident is a violation of safe work conditions. It's just not worth the hassle.
Liftequipt leads the way in safety, productivity, technology & efficiency in the materials handling space in Western Australia by providing customers with high-value equipment and service solutions that deliver outstanding outcomes.
Our range of materials handling equipment is second to none and we are the distributors for Hyundai forklifts, Magni Telehandlers and AUSA all-wheel-drive forklifts.
Call our dedicated team today at 1300 44 44 22 or visit our website for more details on quality forklift hire, sales and service in Perth and Karratha.
Some other features and benefits of a tier one brand that are well worth the small extra investment.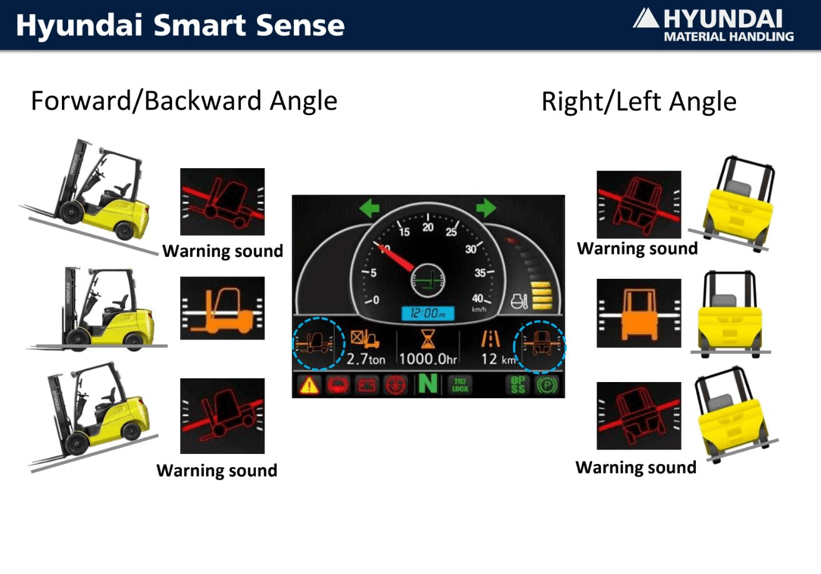 ---
Hyundai Smart Sense
The gyro meter inside the MCU records side to side and front to rear angles in real time and is displayed on the dashboard. Under normal operating conditions the gauges will remain orange and level. On any cross grade or inclination, the gauges will move with the tilt of the forklift until it reaches the Australian standard of 4 degrees. At this time the gauges will illuminate RED and the handbrake will be applied automatically to prevent any accident. The handbrake can be released, and the forklift will continue in limp mode until the 4 degree and under limit is breached. Hyundai forklifts and materials handling equipment is committed to safety and operator comfort.
---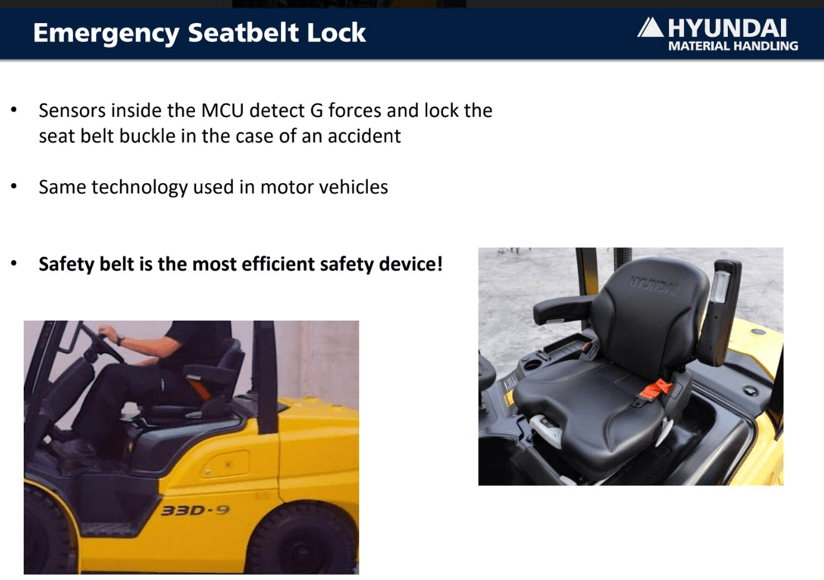 ---
Hyundai forklifts make use of the same technology employed in the cars. Sensors inside the MCU detect any sudden G force variations and lock the seat buckle in case of an accident.
Speed limiter
A speed limiter is an efficient safety device for any forklift and often overlooked. Speed and mass don't make the best bed partners when a sudden or emergency stop situation is required.
Lowering the speed also reduces the distance for braking whilst reducing the risk of the forklift turning over or tipping. Easily programable via laptop its smooth and has no speed overshoot.
Safe Access
Hyundai forklifts have been listening and realised most forklift operators are required to get on and off their vehicles regularly.With this in mind the 25L-9A has the lowest and largest step on the market today. Small things making a big differnce in our operators lives, that's why Hyundai forklifts have become known as the operators choice.
---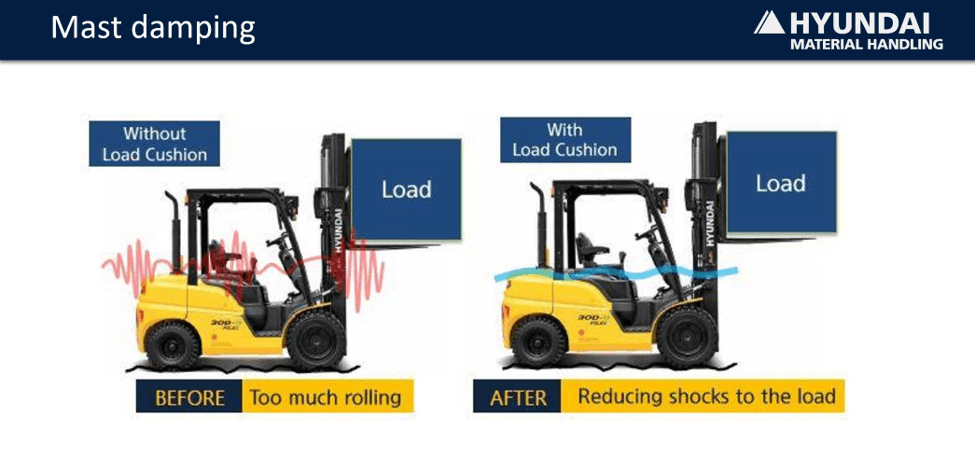 ---
Hyundai forklifts are often referred to as "the driver's forklift" or "the high-performance forklift", and for good reason. Hyundai has thought of just about everything to make the operators life as frictionless and as comfortable as possible. Future proof your business with Hyundai materials handling smart technology and safety solutions.
Our mast damping offers reduced load through the mast thus improving durability and increasing productivity on rough terrain or heavy loads.


---
ESL or Engine Start Limiting is a safety feature that not only prevents theft but also unauthorized use by anybody wanting to drive the forklift. A code is entered, and the machine activated. This also tracks usage of various operators and hours.
---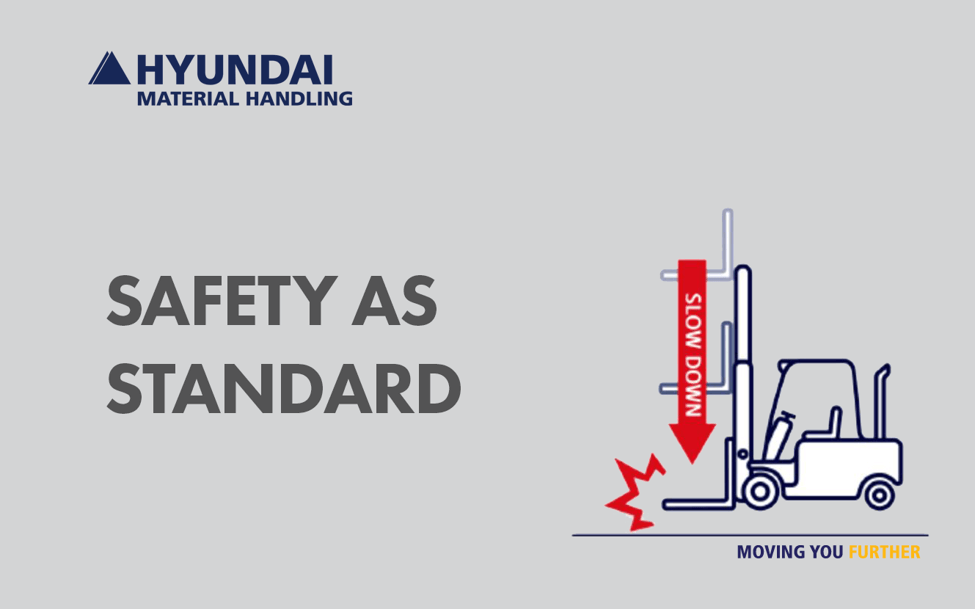 ---
In event of a hydraulic hose failure the down control valve limits the decent in a controlled manner enhancing the safety of the forklift. Possibly the most important safety feature available is the HAC or Hill Assist Control.
---


---
On an incline of more than 3 degrees the system can be activated. This ensures zero wheel spin and a smooth no roll back transition form stop to forward on an incline.
---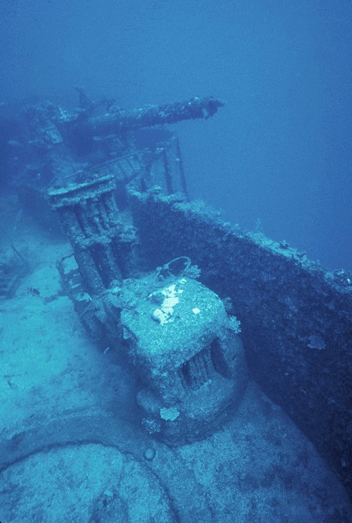 IP67 means the unit can be dropped into a body of water up to a meter deep for half an hour, while IP68 guarantees protection in water up to 1.5m deep for the same period of time. Both are resistant to dust.
By investing in a premium quality machine at the outset ensures you don't get any nasty surprises along the way. Future proofing your business is easier than you think when you buy the right materials handling equipment. It may seem more expensive at the outset but when you consider the long game its cheaper to buy right the first time. Hyundai the drivers forklift.
Liftequipt in Perth and Karratha are experts in materials handling equipment for mines, ports, logistics and warehousing operations. Contact one of our friendly staff today for an obligation free demo or quote on anything from a manual pallet jack to a container handler on 1300 44 44 22 or fill out the form below and we will be in touch as soon as possible.
---
[]
keyboard_arrow_leftPrevious
Nextkeyboard_arrow_right