---
Telehandlers For Sale
Perth
---
---
Looking for telehandlers for sale Perth or telehandlers for hire Perth. Look no further than Magni Telehandlers. Versatility, usability and safety are key drivers for Magni telehandlers distributed by Lift Equipt in Perth WA.

The Italian-made Magni telehandler has changed the game in telehandlers with patented designs that offer industry-leading 360-degree rotation and are the highest performing rigid telehandlers up to 50 tonnes. If you're looking for telehandler hire, sales or service in Perth we can help. A SMART system using RFID in our attachments has massive upside in efficiency and usability for the operator.

Magni telehandlers are at home in a diverse range of industries from agriculture, mining, shipyards and logistics to manufacturing construction and special projects. Fast becoming the most valuable asset on worksites across Australia Magni telehandlers are synonymous with quality, innovation and safety. Contact us today for telehandler hire, sales and service in Perth WA.
---
---
keyboard_arrow_leftPrevious
Nextkeyboard_arrow_right
---
Numerous patents and design awards
True Multi functional machine
Worlds highest RTH at 46 m
Heaviest lifting RTH in the world
Increased margins
Ease of operation
Safe, Efficent, Cost Effective
100% Made in Italy
Designed by the industry experts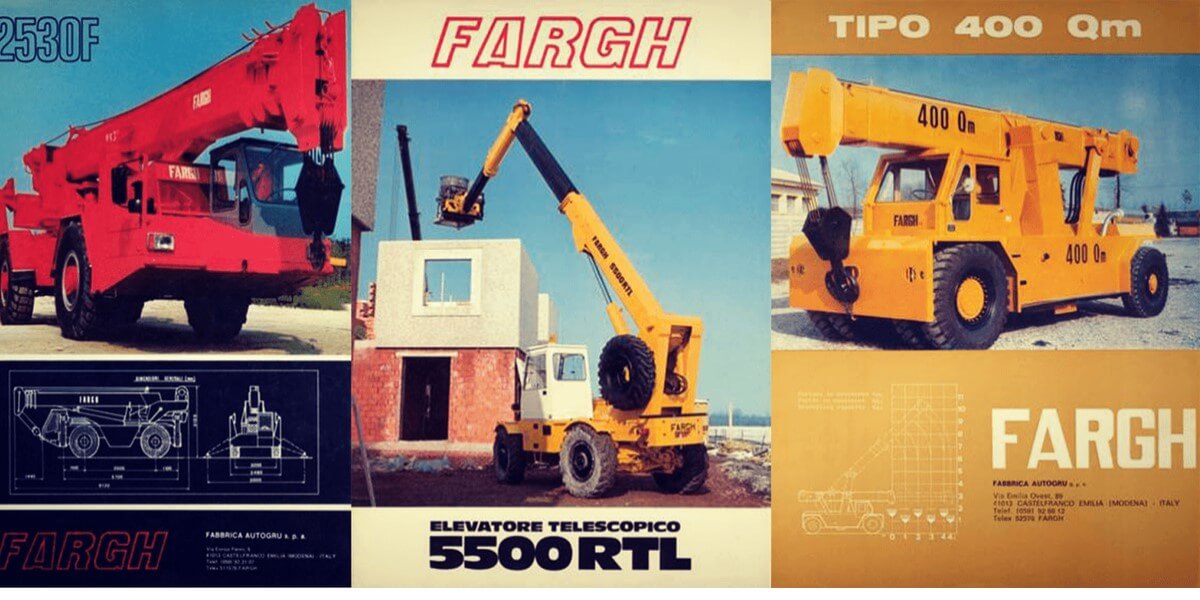 ---
Magni: a family of entrepreneurs involved in the mechanical engineering sector since the 1950s
---
Magni: a family of entrepreneurs involved in the mechanical engineering sector since the 1950s
Pietro Magni began as a tractor repair mechanic and farm cart builder and later went on to manufacture tower cranes for the construction industry. In 1972, he founded FARGH SpA with his children Riccardo, Giorgio and Franco, a company that designs and manufactures hydraulic cranes.
In 1980, FARGH designed and built the first telescopic handler in Europe, the FARGH 4000
FS, with a patented boom. Riccardo Magni succeeded his father in 1981 and, based on a prototype, created the FARGH 5000 RT and FARGH 3000 RT. These models were extremely innovative at the time and formed the basis for a joint venture with a group that has been
one of the global industry's leading figures for over 27 years.
The partnership came to an end on May 2009. Throughout that long period, Riccardo Magni made significant contributions to the technical and economic development of the Italian branch in his role as its CEO. He filed over 40 national and international patents, all for rotating and fixed telescopic handlers, for which he was the registered inventor. The patents remained the property of the multinational. In the latter half of 2012, Riccardo Magni -bolstered by 30 years of experience with rotating, fixed and heavy-duty telescopic handlers
- decided that the market needed significant technological improvement to meet the increased safety standards and improved services stipulated by new regulations and
international clients.
Driven by this conviction and his ideas, Riccardo Magni founded Magni Telescopic Handlers in 2013 with his children Carlo, Eugenio, Carlotta and Chiara. Magni's experience and entrepreneurship, his constant contact with clients and his acquaintance with the dealers and repair mechanics created a force that has propelled this new 'Made in Italy' initiative to great heights.
---
---