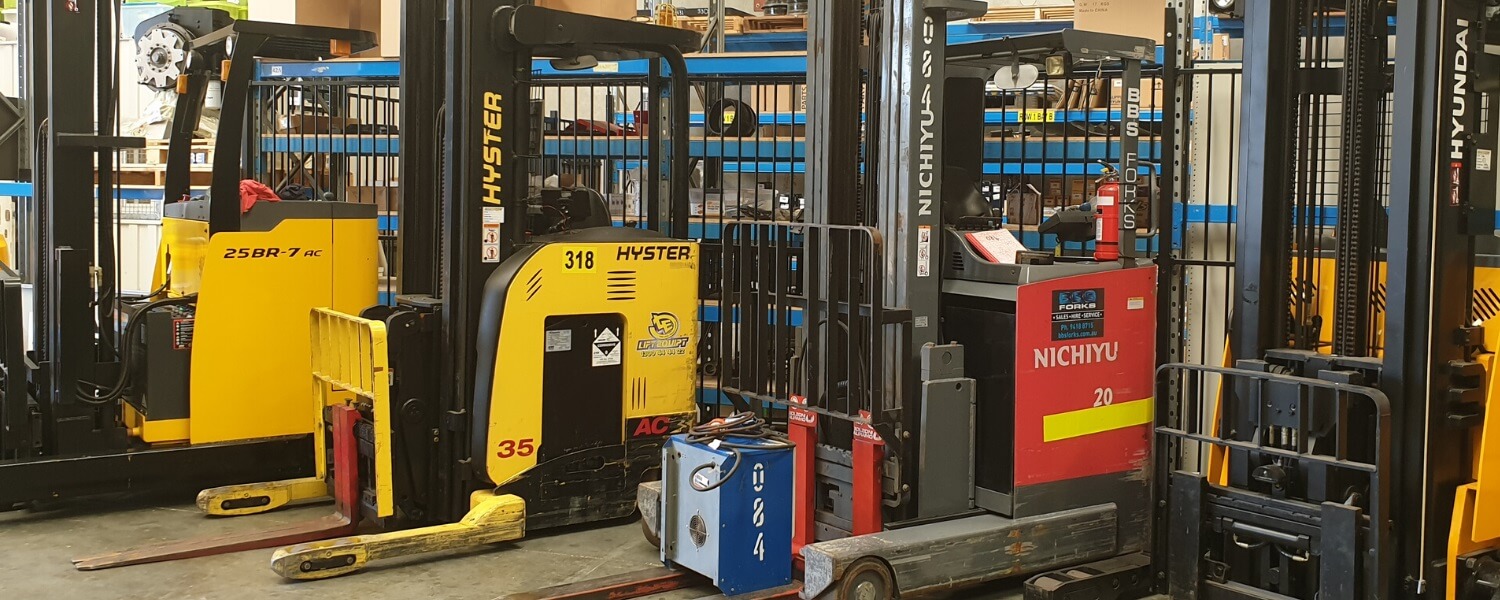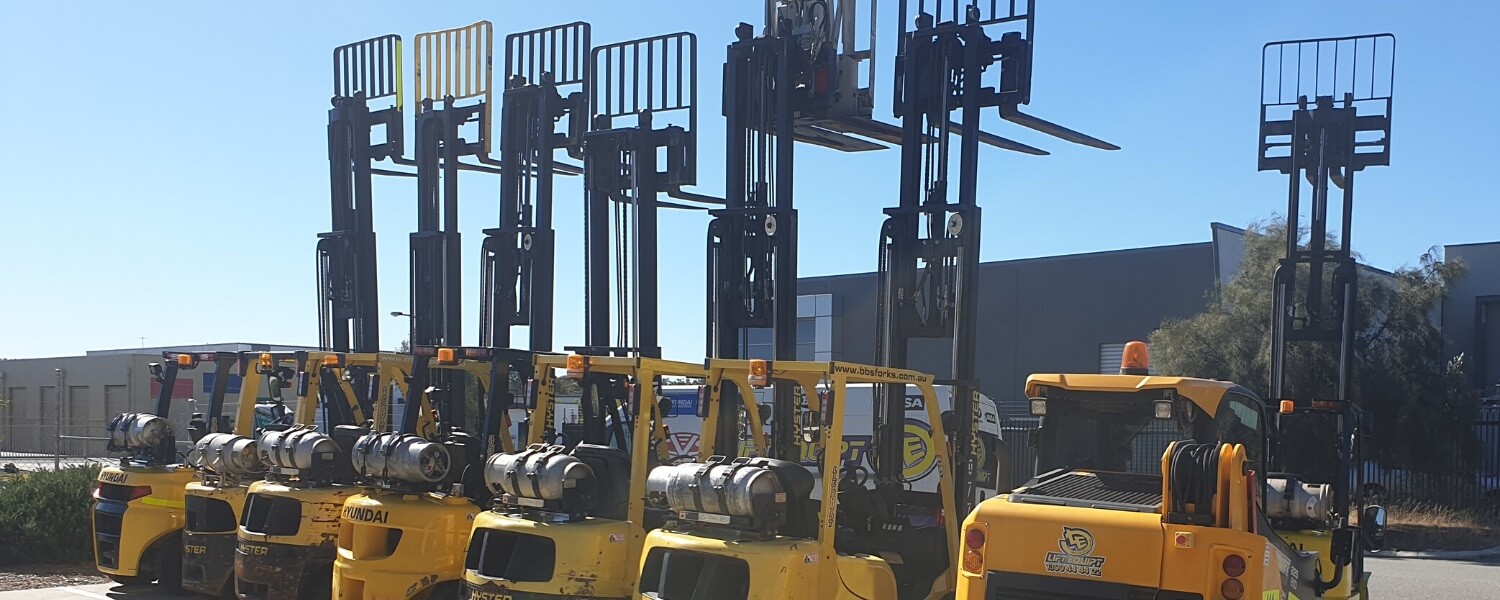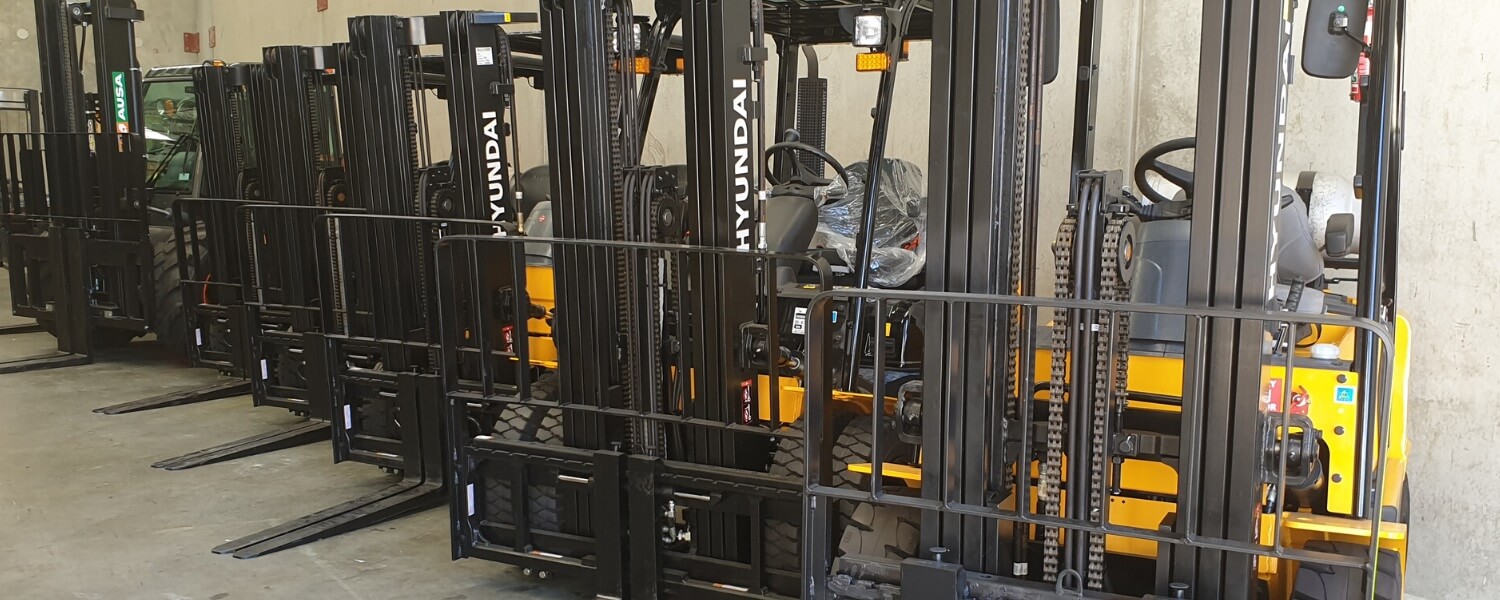 ---
At Lift Equipt, we take pride in offering high-quality used forklifts for sale that are workshop-serviced and safety checked. Our team ensures that each forklift is thoroughly inspected and prepared before delivery to the customer. We have a wide range of second-hand forklifts available, with lift and reach capacities ranging from 1000kg to 48 tonnes, lift heights from 1.6 metres to 8 metres, and 2 and 3-stage masts with features like fork positioning.
Whether you need an electric, LPG, or diesel forklift, we have a deal to fit your budget. Buying a pre-loved forklift from Lift Equipt has never been easier. Check out our inventory for sale below.
---
---
---
---
Used forklifts vs New Forklifts
---
Effective material handling is crucial for the success of any business, and forklifts are valuable assets that play a key role in achieving this objective. However, many people tend to overlook the importance of forklifts until they experience a breakdown, which can cause a significant disruption in operations.
Choosing the right forklift and forklift attachments can be a challenging task, given the numerous options available, including different manufacturers, types, and accessories. One of the most frequently asked questions is whether to buy a used forklift or a new one, and whether to opt for a battery or electric-powered model. To make the most out of your materials handling equipment experience, certain guidelines can help you make an informed decision.
The materials handling business is complex and often pressured by tight deadlines, making it crucial to select a forklift that's reliable and efficient to maximise profits. Making the wrong choice can result in endless frustration and costly repairs. Fortunately, with a wide range of used forklifts for sale, you can find the right pre-owned forklift that meets your unique needs.
As a business owner, you understand your operations better than anyone else. Here are some factors to consider when deciding:
Budget: A new forklift may come with a higher price tag, but it also offers a longer lifespan and fewer maintenance costs compared to a used one. However, a pre-owned forklift can be a great option for businesses with a tight budget.
Usage: If you plan to use the forklift for heavy-duty tasks, a new model may be the best choice. However, for less frequent use, a used forklift may be sufficient. Used forklift sales may also have forklift attachments that may be valuable to your operation.
Warranty: A new forklift usually comes with a manufacturer warranty, which can provide peace of mind in case of any issues. With a used forklift, you may need to purchase an extended warranty or pay for repairs out of pocket.
At Liftequipt, we offer a variety of forklifts for sale, including used forklifts, cheap forklifts for sale, second-hand forklifts, and pallet stackers for sale. We understand that finding the right forklift for your business can be challenging, which is why our team of experts is available to provide guidance and help you make an informed decision.
Whether you're looking for used forklifts for sale near me or walkie stackers for sale, we have you covered. Our inventory includes a wide range of options, including used diesel forklifts for sale and 2nd hand forklifts for sale, so you can find the perfect fit for your business needs.
In summary, deciding between a new or used forklift depends on several factors specific to your business needs. With careful consideration and expert advice, you can make an informed decision that will maximise your materials handling efficiency and profitability. Contact us today to learn more about our forklifts for sale and how we can help you find the perfect fit for your business.
Used forklifts can be expensive, what is the right one for me?
Are you just starting your business and have limited cash flow or no idea of your potential hourly use? Then this is a good case for looking at a used forklift which may often be 50% less than a new one. Used forklifts are a great investment if consideration is used early on in the consideration phase. Not to mention a good quality second hand forklift would save you a considerable amount of money.
Do forklifts depreciate and what should I look out for?
Yes, they do, just as a new car depreciates so does your materials handling equipment. It's great to have a new car but will a second-hand one do the same job? The answer is yes as in the forklift industry however some items need to be carefully assessed. Used forklifts are often a good investment and can be picked up relativly cheaply.
Electric, LPG OR Diesel? Solid tyres, container mast or dual fuel?
This all depends on your business needs. Do you need power and torque with large loads outdoors? What lift height? You may well have to look at a diesel forklift.
Indoor work in confined warehouse space, on the other hand, is well suited to an electric forklift. Electric forklifts don't require the usual servicing of their fossil fuel counterparts but can have significant drawbacks of their own, like battery charging times and in the case of a second-hand forklift remaining battery life.
It's hard to stress this point enough! If your looking at used forklifts that are battery-operated then make sure you get a warranty or at least some sort of test on the battery life. This could be your used forklift's nemesis moment.
Ever considererd what downtime costs?
Is a forklift critical to your business success? What do you have to lose if it breaks down unexpectedly? Will it disrupt and impact your business almost instantly? If you answered yes to any of the above you may want to look at buying a new forklift with the latest bells and whistles which includes a warranty and maintenance contract.
Is support and backup offered?
We consider this to be the most important question you could ask. What warranty do I get? Do you have backup service vehicles and trained technicians and what area do you cover? ( If you're in the country this may well be a deciding factor) Buying a used forklift from a reputable dealer is key if you want to avoid any hassles later on.
Service history and hours?
A key component in the effectiveness and longevity of heavy machinery is to have them regularly serviced. Ask for these documents to ascertain the past life of the used forklift in question.
New or Used whats the best choice and how do I decide?
The purchase price is usually 40-50% cheaper than a new machine and it's available immediately. (New machines often have a build time scheduled and can take months to arrive unless the very one you ordered is available)
Consider checking these items before you buy!
A simple inspection of the used forklift for sale can reveal a whole lot about the machine and its condition.
Make sure you start and drive the unit at a minimum. Turn the steering wheel and check for full movement. Test the brakes and check underneath for oil leaks.
Ensure all welds are checked for cracks and stress fractures. Check the mast, carriage, rollers and forks for overall functionality and condition. Ensure all critical components are tight and free from excessive movement.
The forklift chains are a key component to the use of the machine and should be checked thoroughly for cracks corrosion, dryness and breaks and should be properly lubed. Go over the hydraulic lines and check for leaks under load. So the question remains are used forklifts any good? Again it all depends on the model, hours used and the use case. Used forklifts can be extremely good value OR your worst nightmare.
Check the lift height and ensure the mast gets to max reach. The team at Lift Equipt are experts when it comes to used forklifts so ask us and let us guide you through this experience.
Make sure your forklift is fit for purpose. Are you unloading containers? Make sure you ask for a container mast that is shorter than usual. Your forklift sales experts in Perth WA.
Make sure you have considered the fuel type. An electric forklift is great for warehouse use but an LPG or Diesel is better for heavier workloads.
When considering an electric forklift make sure to ask about the battery condition and if there are any warranties.
Does the forklift have a fork positioner? Does it have a 3-stage mast? What lift capacity do you need? 2.5-tonne machines are very common.
Lift Equipt is a Western Australia-owned and operated family business with a dedicated team of professionals ready to assist you with your materials handling needs and forklift sale in Perth. Expertise you can trust.
Used forklifts and second-hand forklifts are our speciality. Everything from pallet trucks, electric forklifts and multiple fuel types including 2.5 tonnes 3 stage machines with fork positioners and container masts. Follow us on Facebook and LinkedIn for regular used forklift offers.
---