---
---
A telehandler also referred to as a  telescopic handler, teleporter, reach forklift, or zoom boom, is a machine widely used in the agriculture residential, commercial and industrial sectors. 
The team at Lift Equipt are here to guide you every step of the way when it comes to hire, sales and service in WA.
 Lift Equipt also offer telehandler service and our specialised mobile technicians can diagnose and repair faults onsite, quickly and efficiently.
We have second hand telehandlers for sale, rotating telehandler hire and used telehandlers. Our prices are excellent along with the accompanying customer service. Try us and see for yourself.
---
---
---
We supply Merlo telehandler hire as well as AUSA , JCB, Manitou and Magni telehandler hire. We are the experts in WA and can add value and save you time and money onsite with the right telehandlers equipment and attachments. Our telehandler hire prices are also the best in the business should you decide to
rent or hire
. They come in a range of different sizes and shapes for varied applications.
---

---
Small telescopic handlers
---
---
AUSA
is the brand to consider when you're looking for a small compact telehandler that is highly versatile and capable. The T144H was designed to be the only machine in its class that can be placed on a traditional trailer, making it easier to transport whilst reducing transport costs. Capable of lifting loads up to 1,350 Kg with a total lifting height of 4 metres its versatility, quality and performance is unmatched in the compact machine segment. Designed for construction sites and agricultural settings where a 4x4 telescopic handler is a must.
---

---
---
---
Magni have produced the world's highest rotating telehandler, the 6.51 RTH, with six-tonne lift capacity plus the record lift height of 51m. If you are looking for the ultimate onsite work tool, the Swiss army knife this is it! What makes the Magni range so incredibly versatile is the ability to change attachments quickly and safely. A wide variety of attachments are available for the Magni range of telescopic handlers including pallet forks, buckets and bucket grabs, jibs, man cage and platforms, winches, fence post drivers, tree cutting attachments and many more.
We have a wide range of Magni telehandlers for hire, contact the team for updated rates and attachments using the form below.
---

---
---
Whether you're looking to lift, shift, carry loads or work at heights, these machines are ideal options for all this and more. Able to work in complete safety brands like Magni now use ultra high tech RFID chips in the attachments which enable the machine to read the safety parameters in real-time and make the necessary adjustments to the live load charts. This feature essentially mitigates risk on the operator side provided surface stability and surrounding conditions have been cleared as safe.
---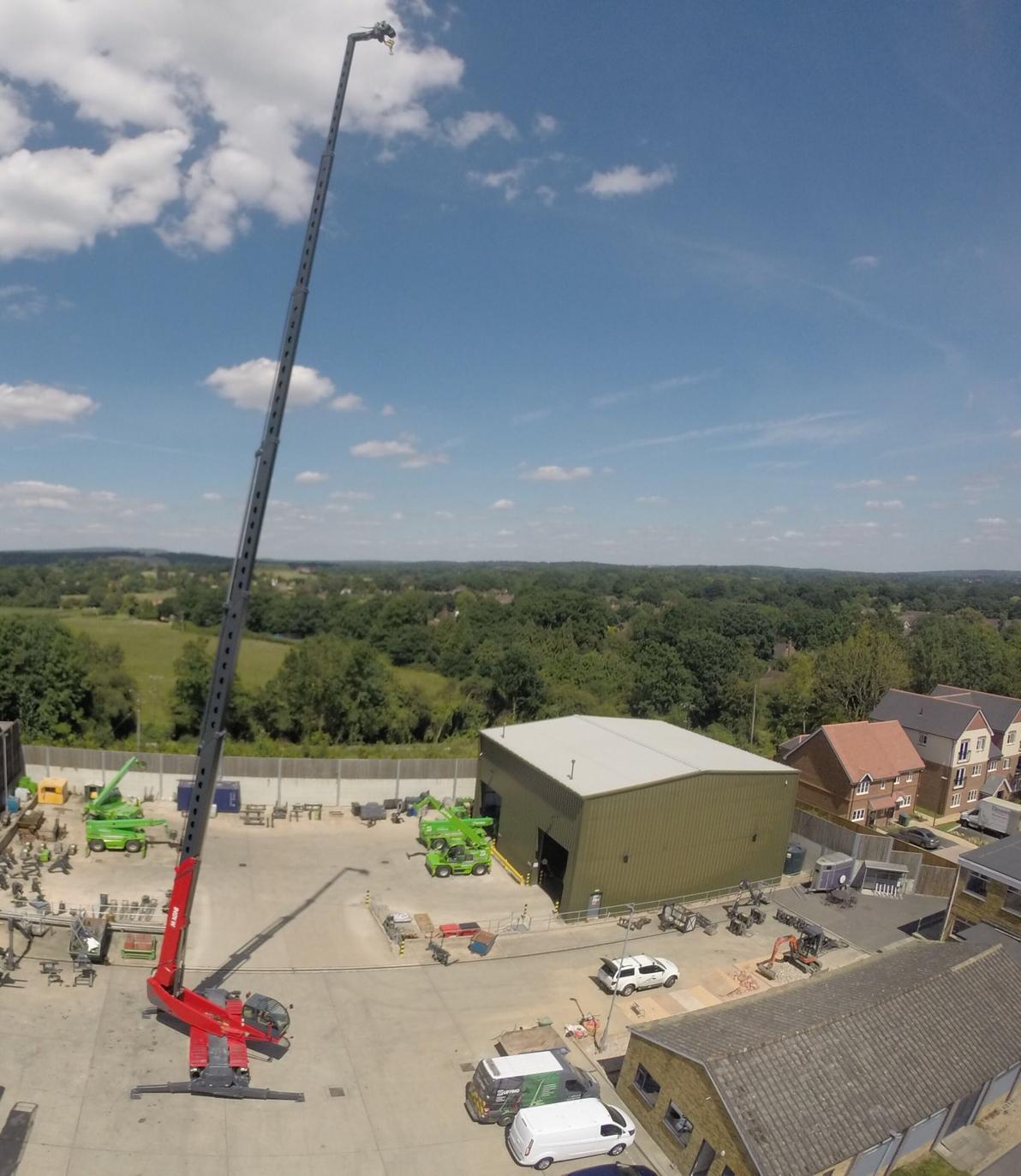 keyboard_arrow_leftPrevious
Nextkeyboard_arrow_right
---
Watch the magni in action
---
---
---
---
The Magni range is at the pinnacle of innovation. Not only do they make the most beautiful looking machine but the worlds highest and heaviest lifting as well. With an Italian pedigree and decades of experience and innovation the Magni team is dominating worksites globally.
A true multitasker onsite this telescopic handler doubles up as an off-road crane and an aerial work platform and can accept a variety of attachments including winches, buckets, grabs and more.
Lift capacities range from 4-13 tons and lift height from 18-51 meters for the RTH range.
---
---
Choosing Magni Smart or SH? What is the difference?
---
The smart series of pivoting stabiliser legs are a lower cost option and extremely compact when closed. The stabiliser legs do not protrude beyond the machines body, so clearance is not affected. The SMART series has a fixed footprint and cannot lift as much as the SH series.
The SH series of scissor stabilisation guarantees perfect grip and any terrain and requires very little space to stabilise. Live load charts are worked out for the specific lift on the full 360-degree overview which includes scissor legs at different distances and angles, truly superb and an amazing safety innovation.
---
---
Why a telehandler makes so much more sense than a crane
---
A telehandler can be operated onsite by anybody who has been trained on the machine and with the live load charts and RFID recognition for each attachment safety is never compromised. Cranes and operators are expensive and its not uncommon for a site manager to put off doing jobs until a crane arrives then rushing through them to maximise the cranes expense onsite. This can be frustrating and a real challenge as a meticulous balancing act is required from various trades and stakeholders onsite at the same time all trying to rush their job. There is an easier more cost-effective way.
---
---
Magni telehandler vs 12-ton lift crane
---
A 12-ton crane is bulky and not very manoeuvrable. Once set up its not a simple task to shift and this often involves lots of wasted time and resources. A telehandler hired for a week equates to a 12 ton crane hired for a day in most cases. Wasting no time a telehandler can get to work onsite and be used for a variety of tasks including unloading materials, lifting and shifting. When the real lifting is required the stabilisers can be used and the machine is able to move with ease onsite and can be set up in mins compared to a crane.
A combination of their ease of use and versatility makes them a wise choice. The hirer benefits from secondary costs like reduced downtime, lower hire prices and smarter operations. When it comes to telehandlers versus cranes, a telehandler saves you money every time
---
---
Is there an electric telehandler option available in Australia ?
---
Magni has produced a zero emissions electric telehandler option. The RTH range has a twin energy system allowing the machine to operate with either electric or diesel mode. This makes it ideal and incredibly safe for working inside buildings and enclosed areas. This eliminates the need for expensive ventilation devices. Magni has the solution.
---