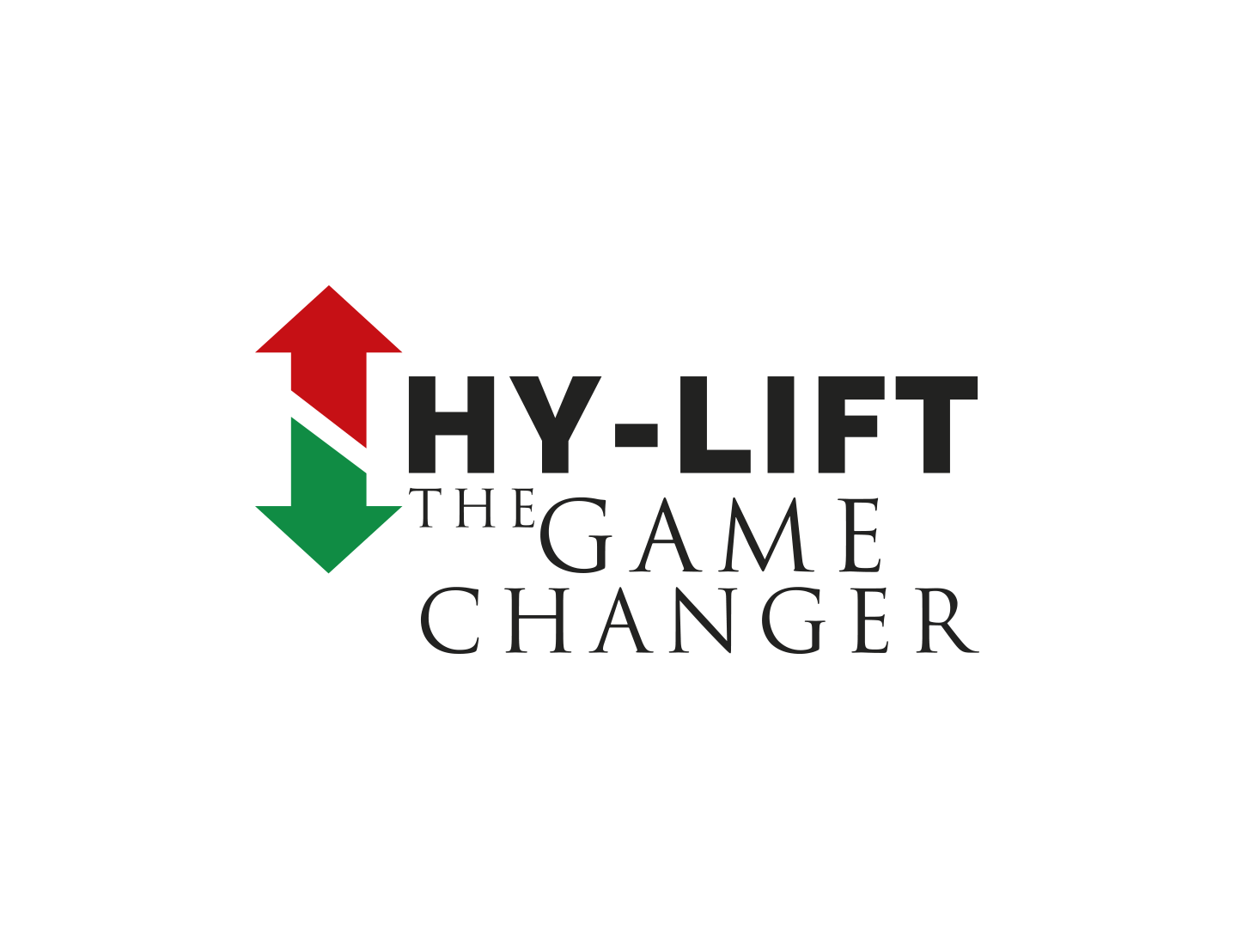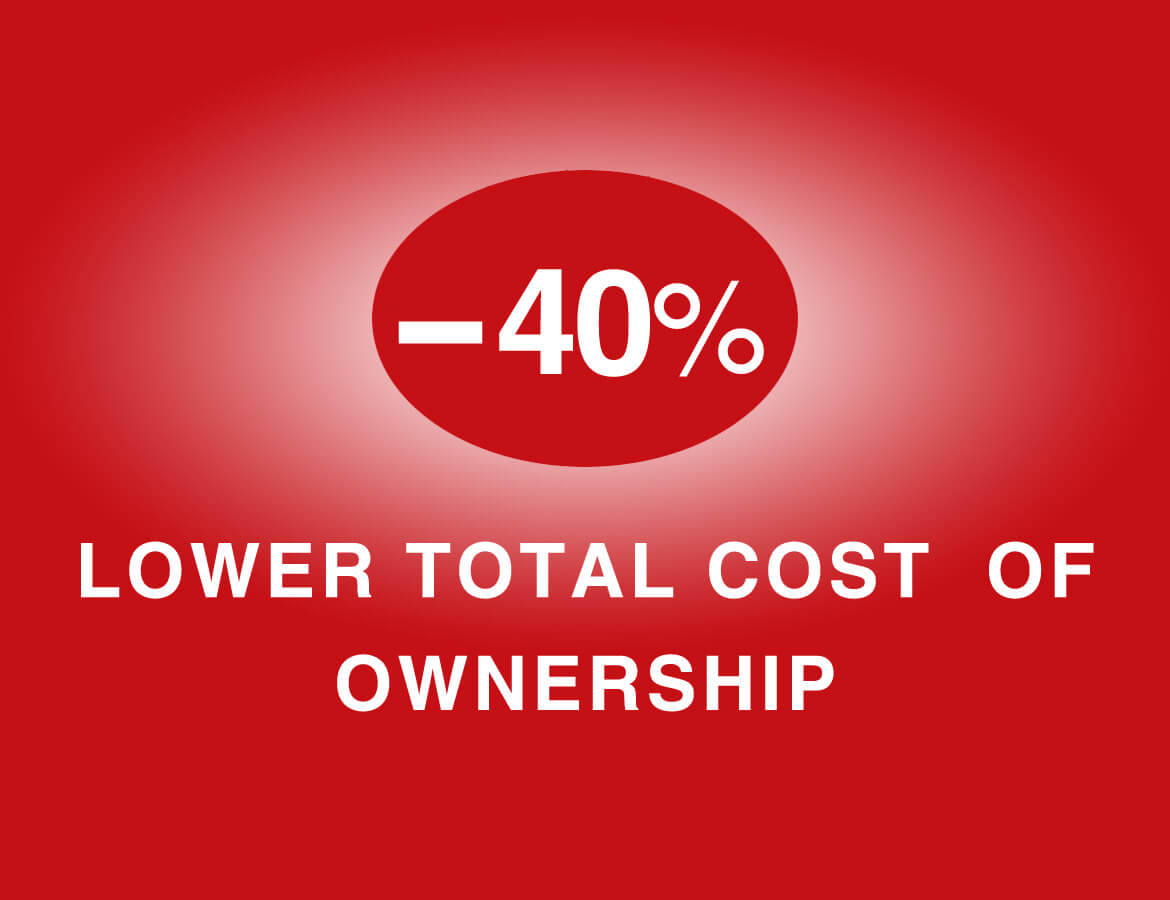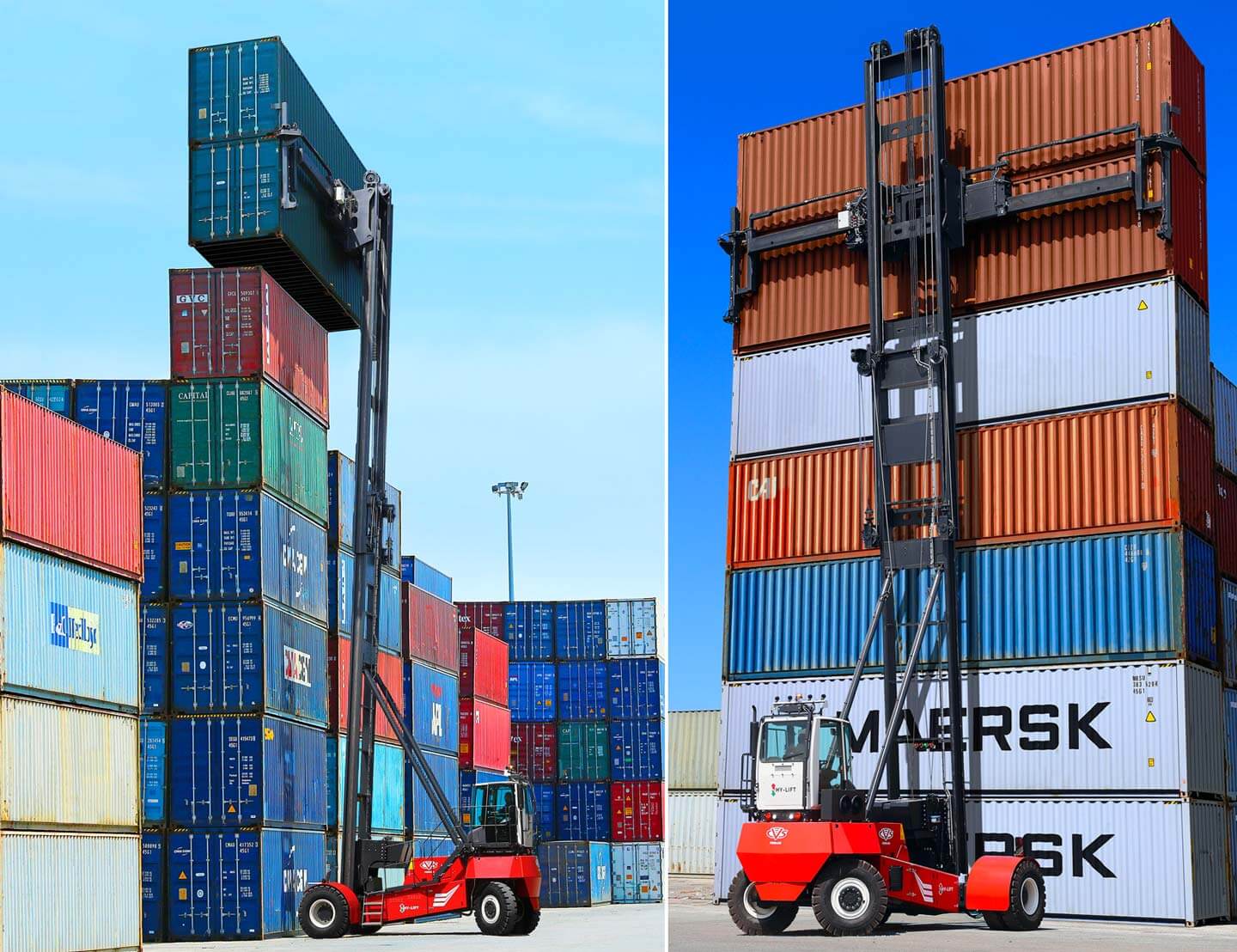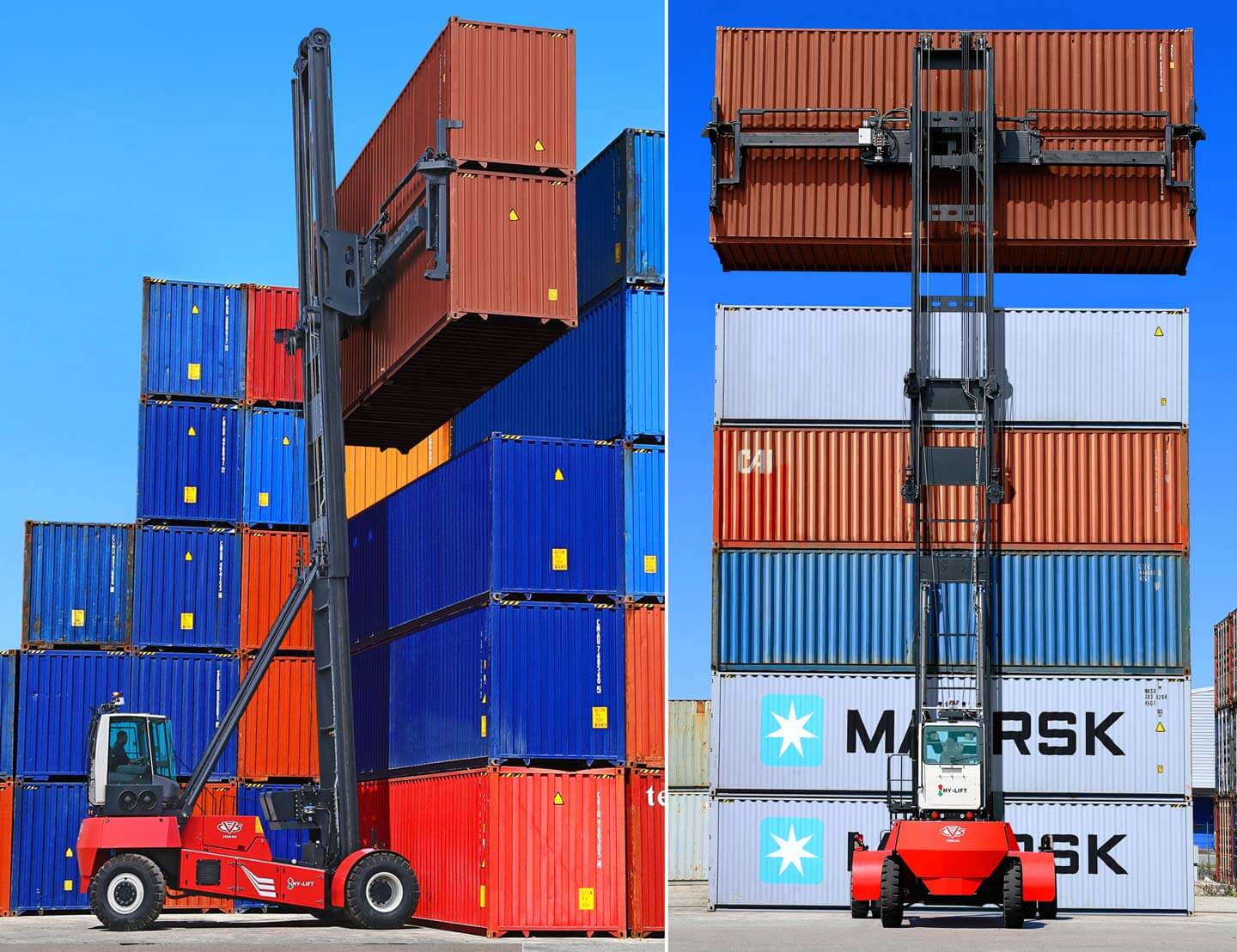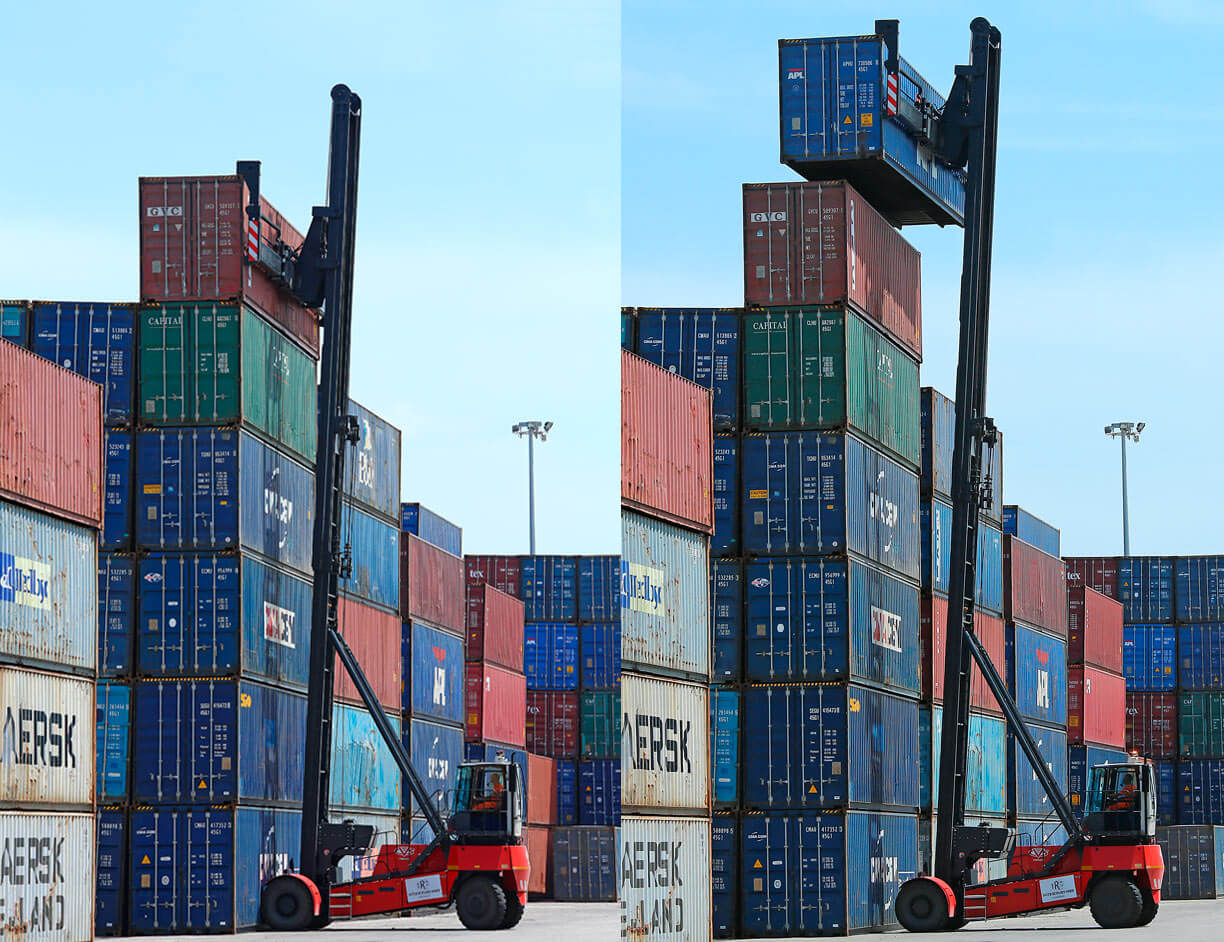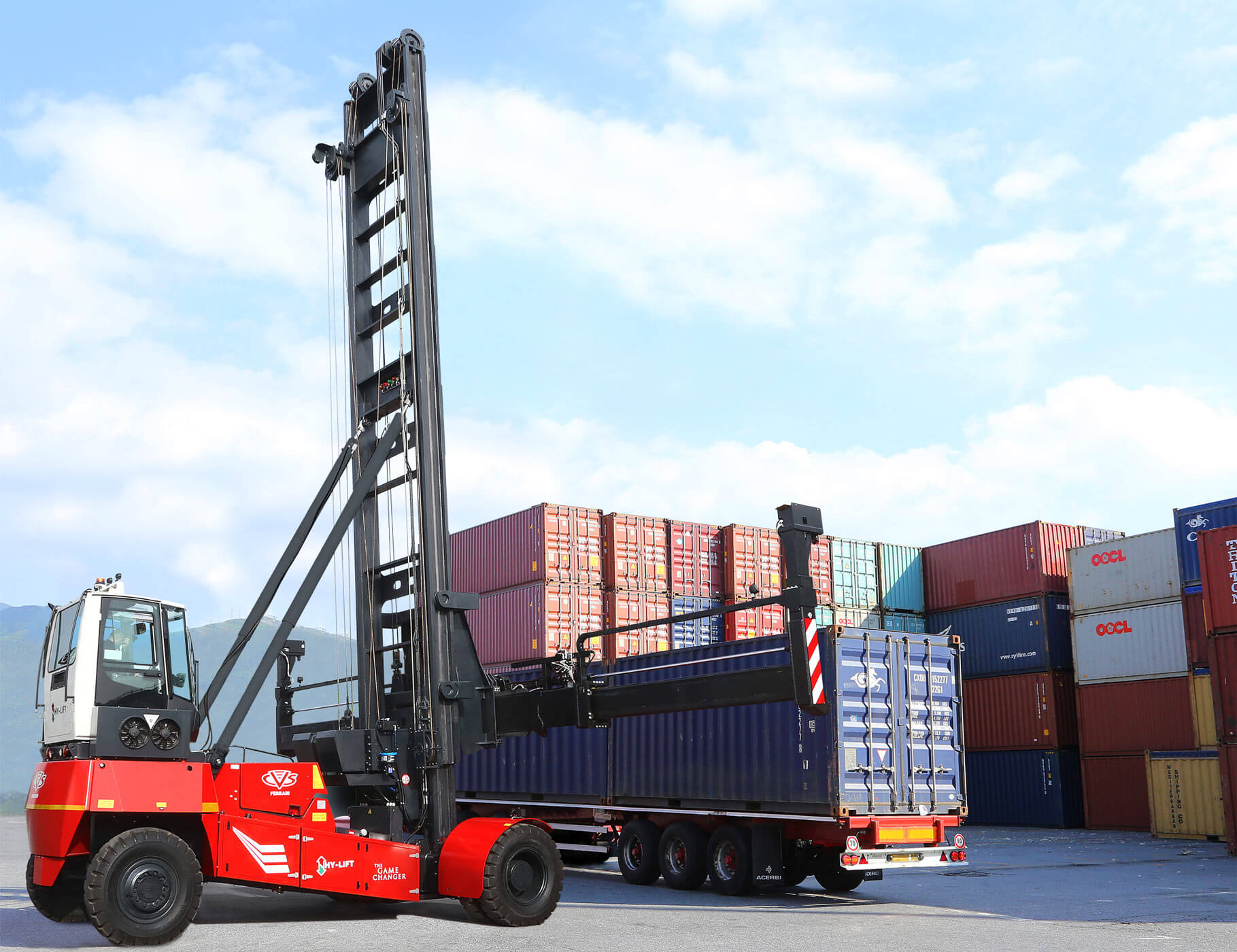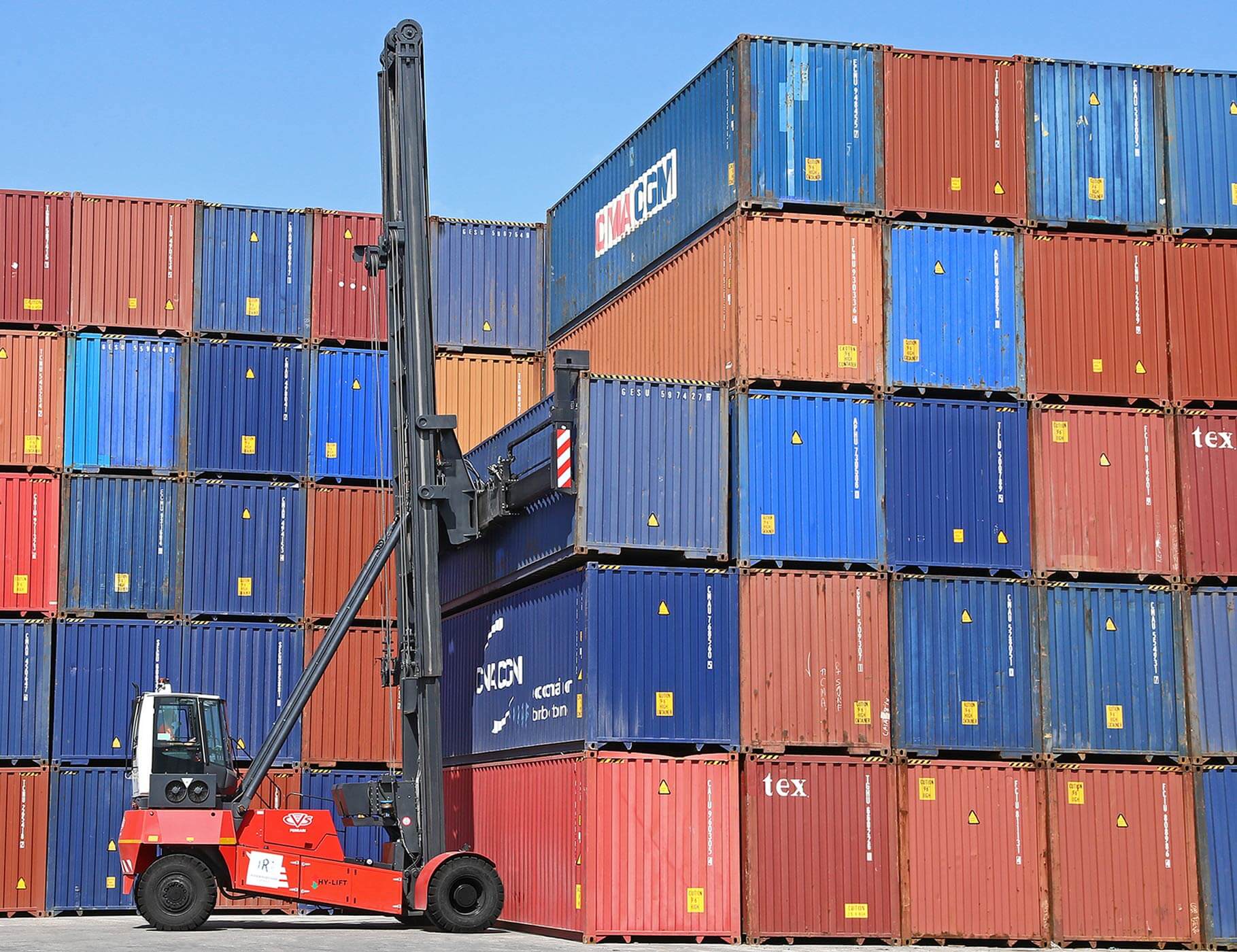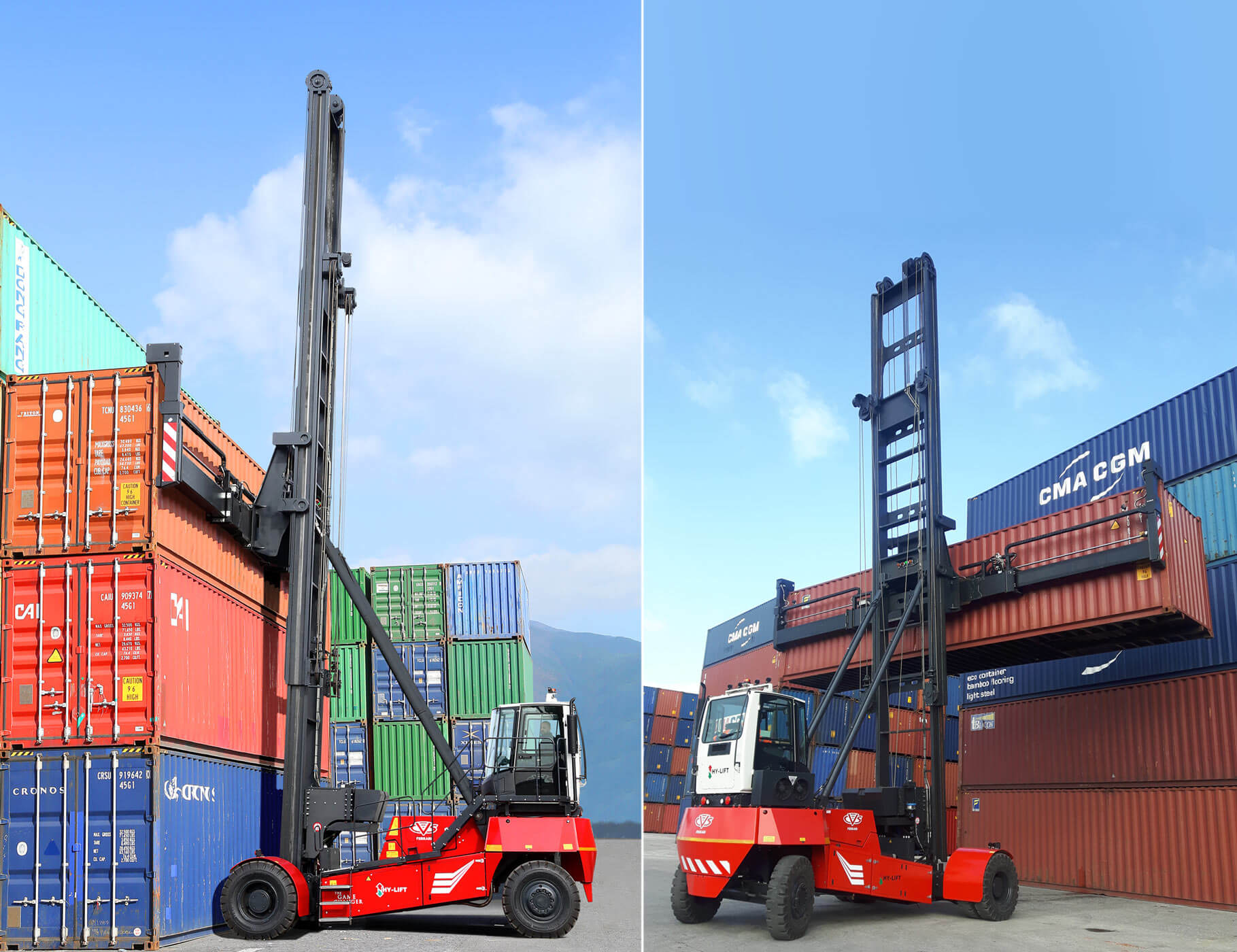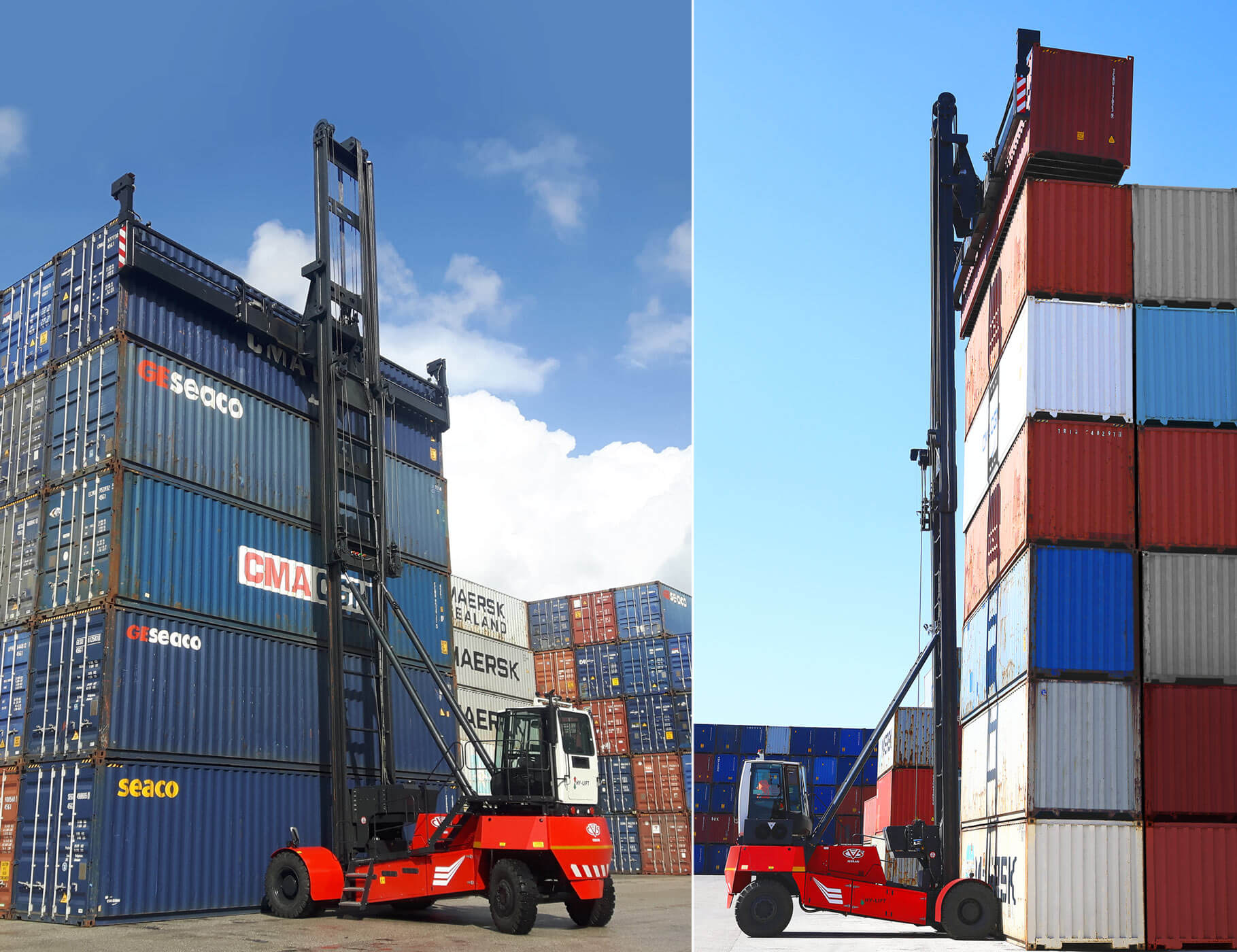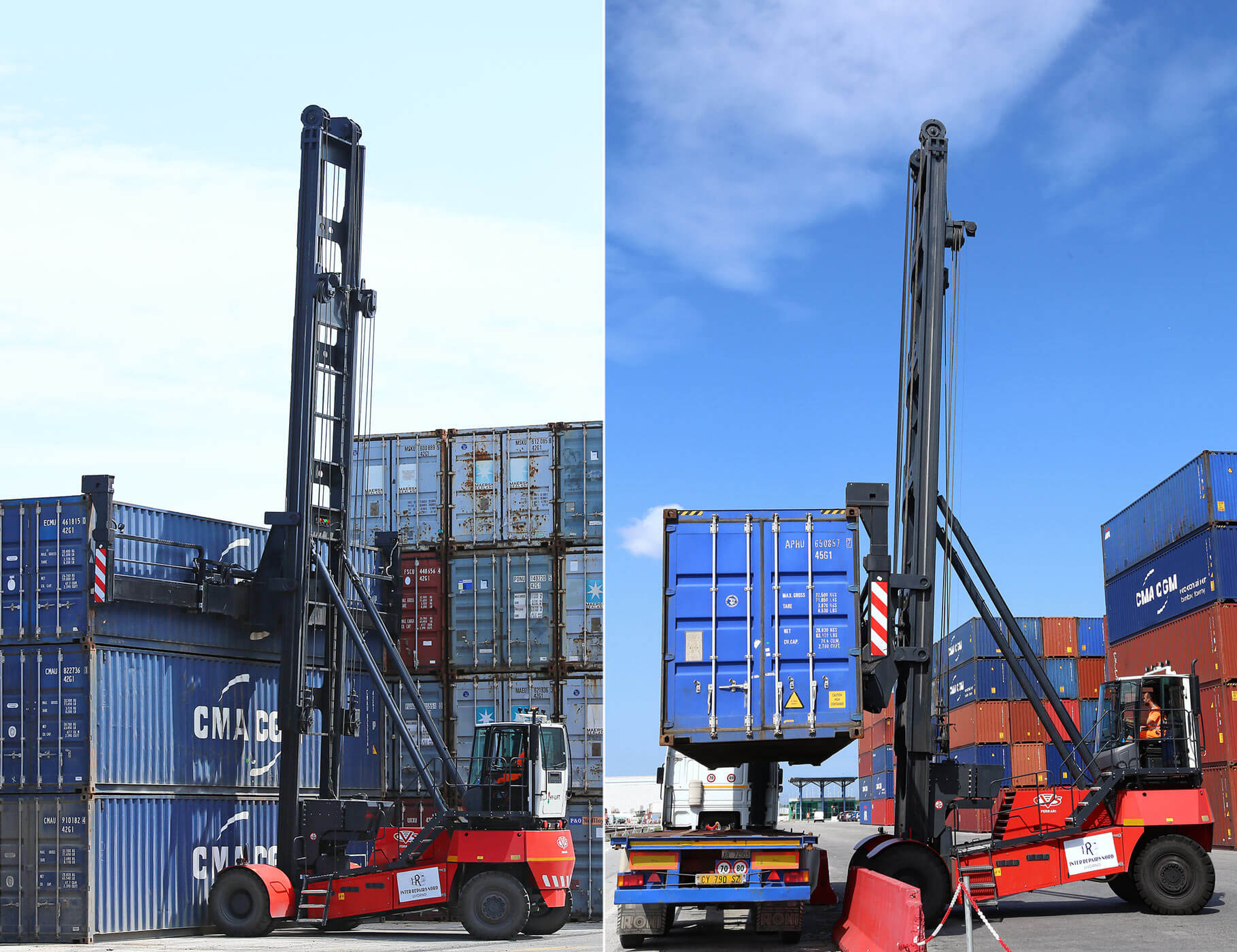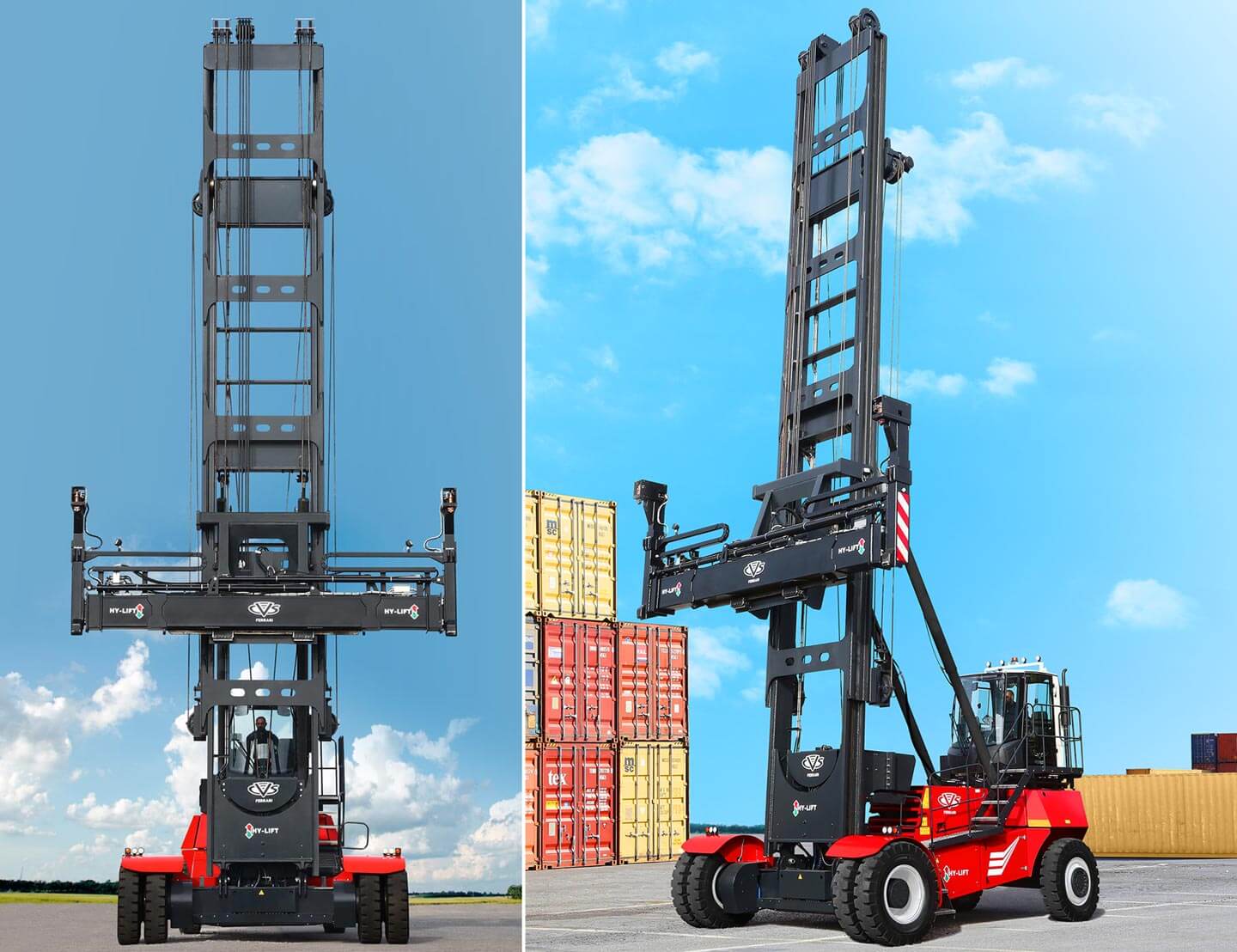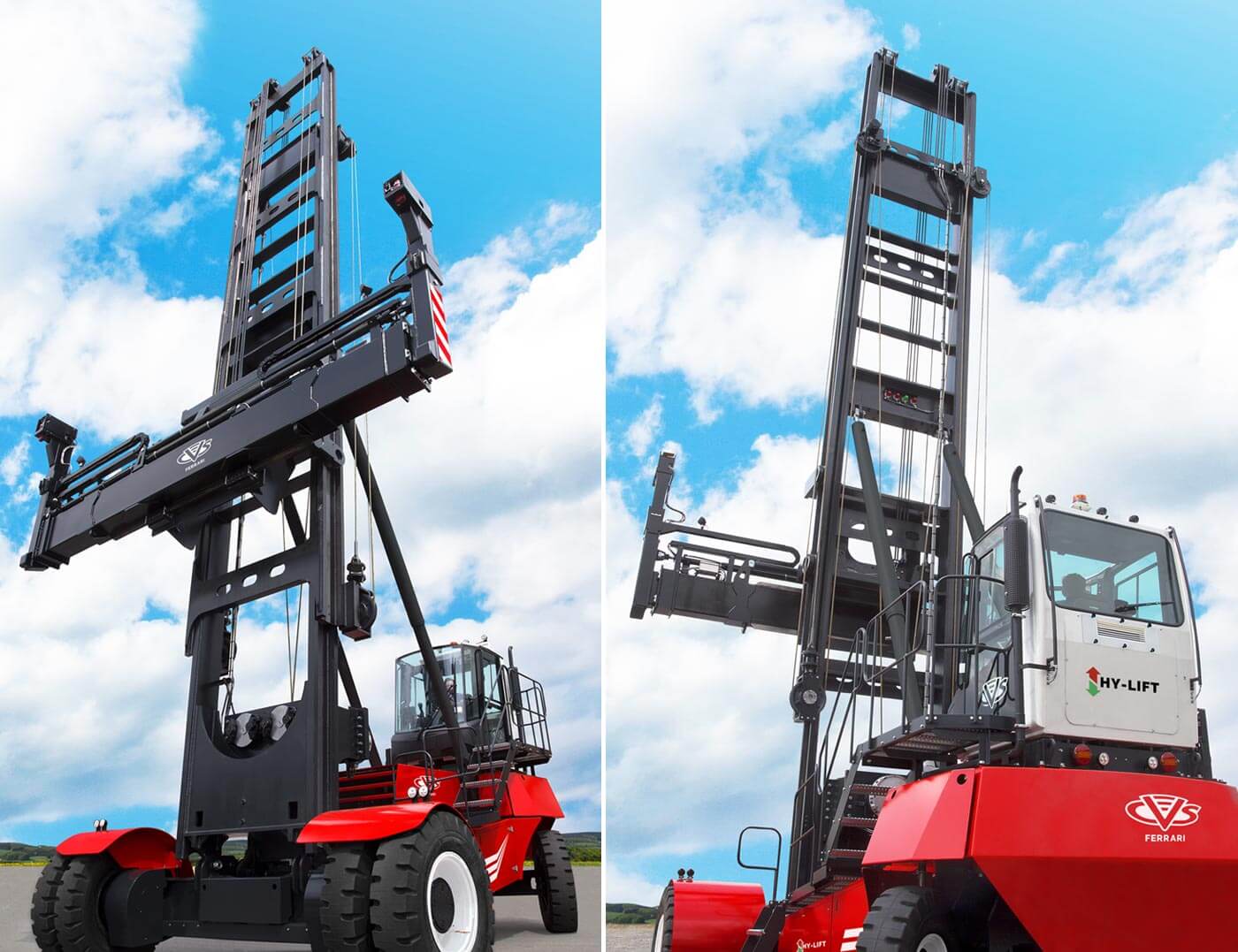 ---
In this highly competitive new economy Increasing operational overheads including fuel and tougher emissions standards stand in the way of you and business success. CVS Ferrari has the answer with a leaner and greener alternative to the standard empty container handler. The CVS Ferrari Hybrid is an industry game-changer, providing your company with an eco-efficient solution, slashing your operational costs and drastically reducing emissions. Be the leader of the pack and enhance your environmental reputation.
---
With CVS FERRARI introducing HY-LIFT a new era has begun for container handling lift trucks. The redundancy of power hydraulics and their replacement with electric-powered winches directly mounted on the mast, integrated with several other new and re­invented energy saving and power recovery technologies, has firmly established CVS Ferrari as leaders in the container handling lift truck sector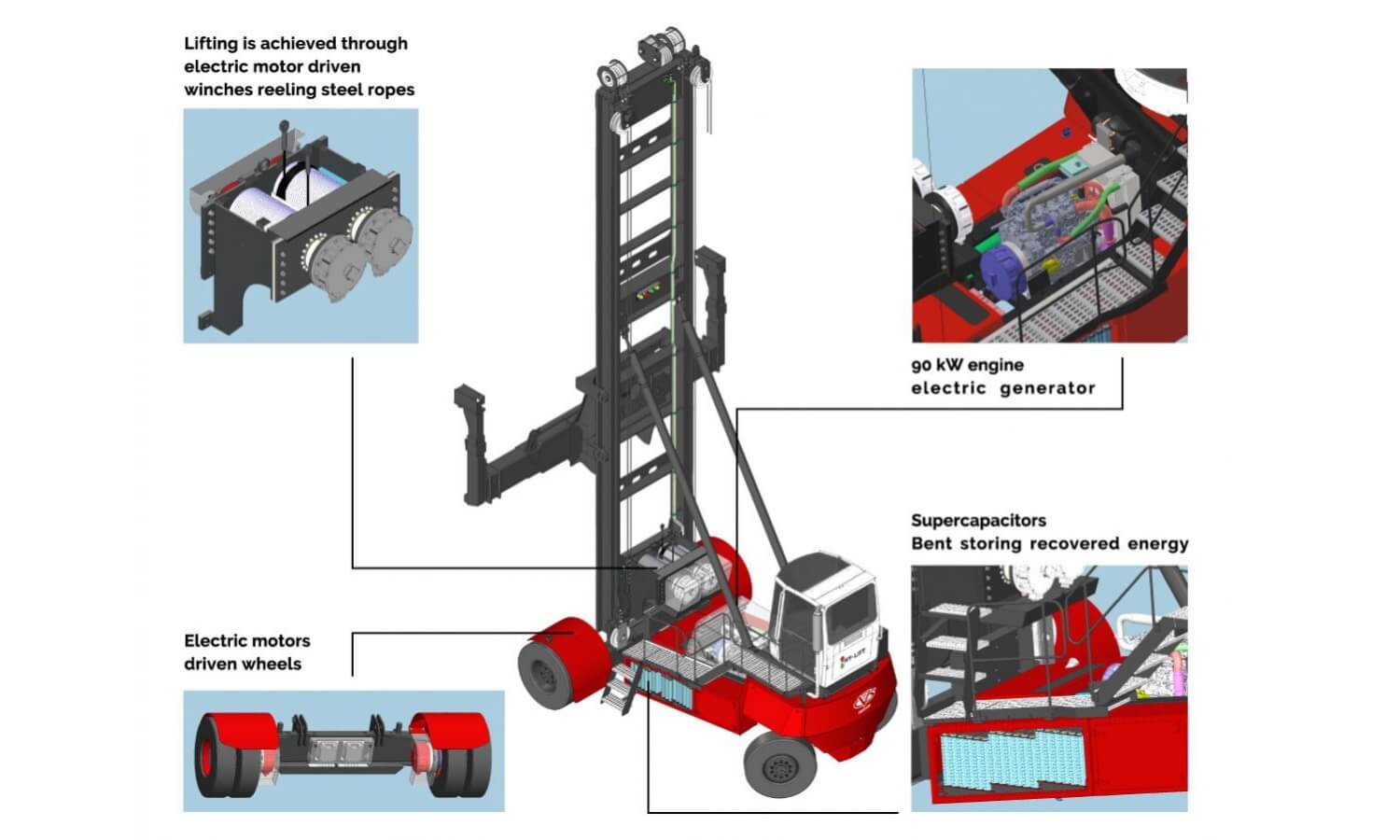 ---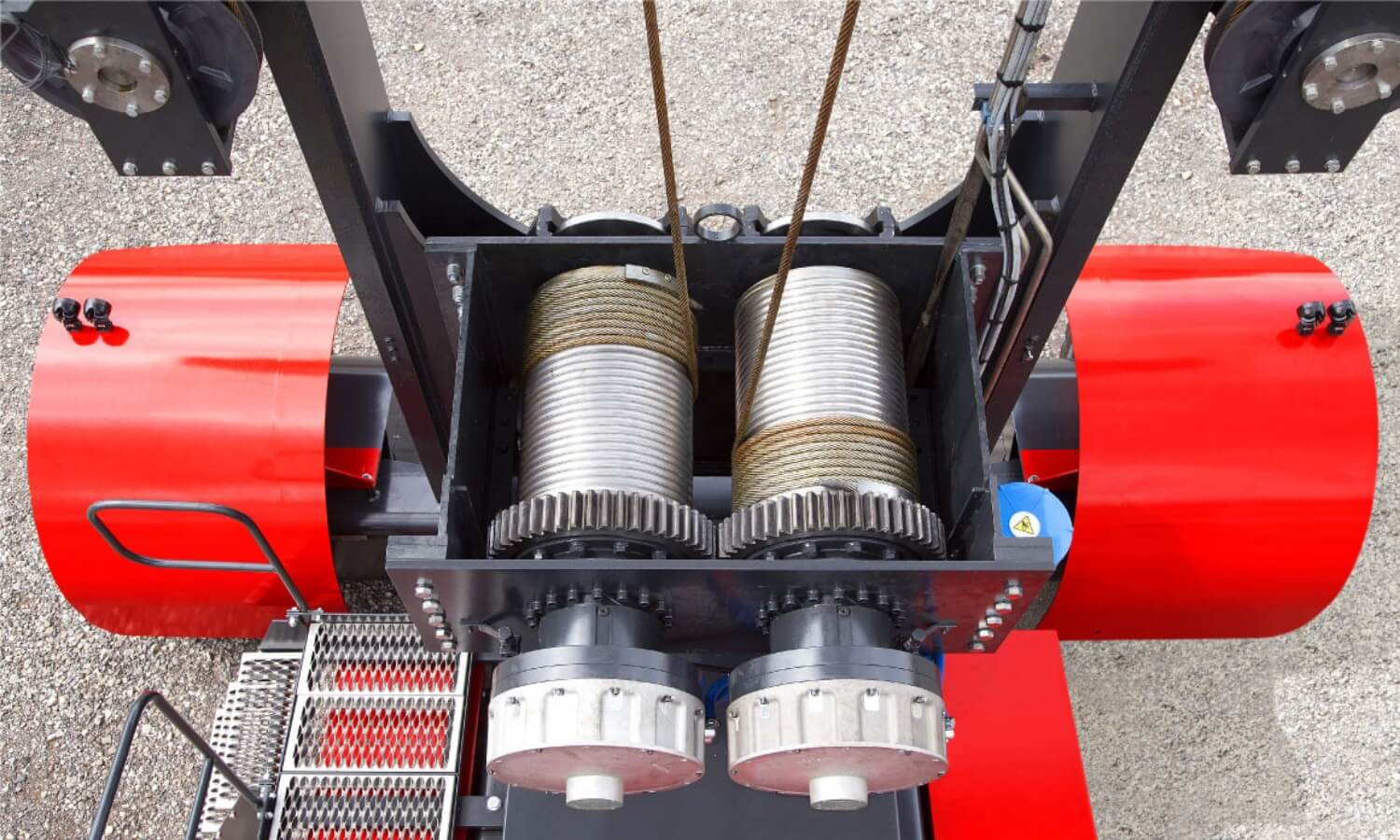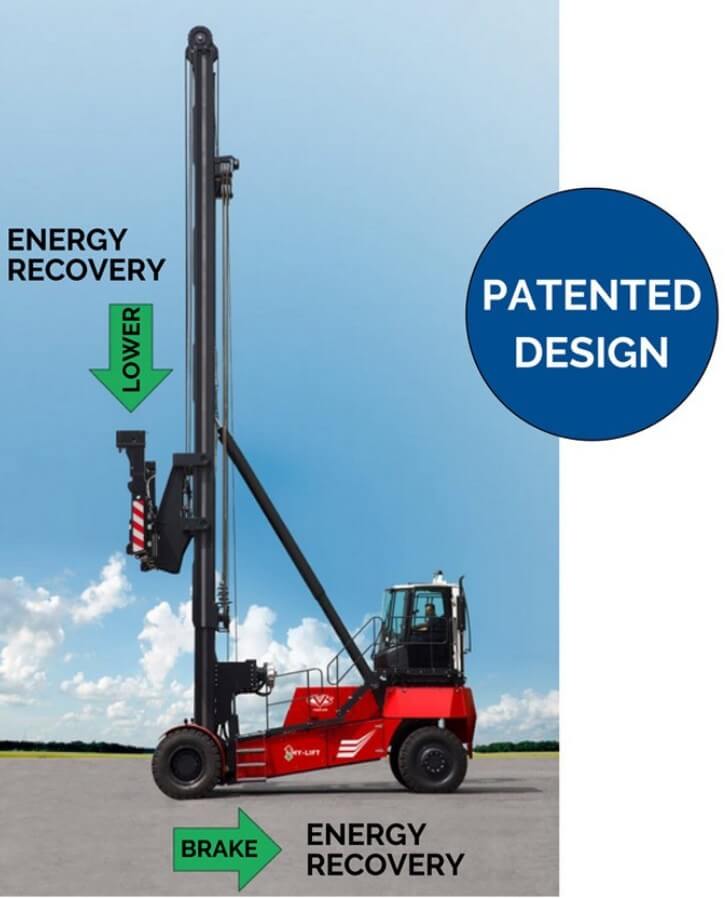 ---
40%
LOWER FUEL
CONSUMPTION
---
HY-Lift features many innovative energy saving design solutions and systems, but the hard-core of the extraordinary fuel efficiency of this machine is its ability to recover over 60% of the energy spent to lift the spreader and a great deal of inertial energy when breaking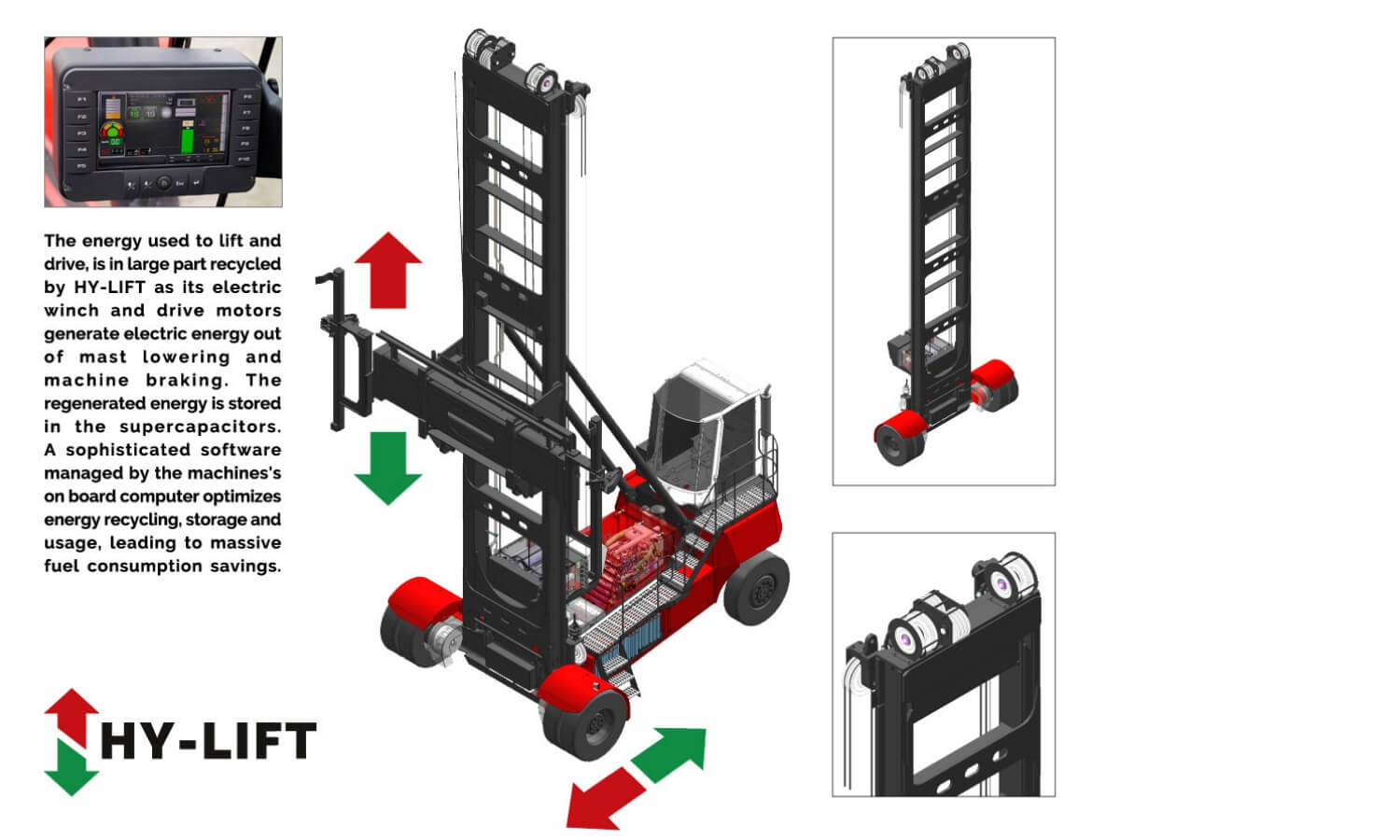 ---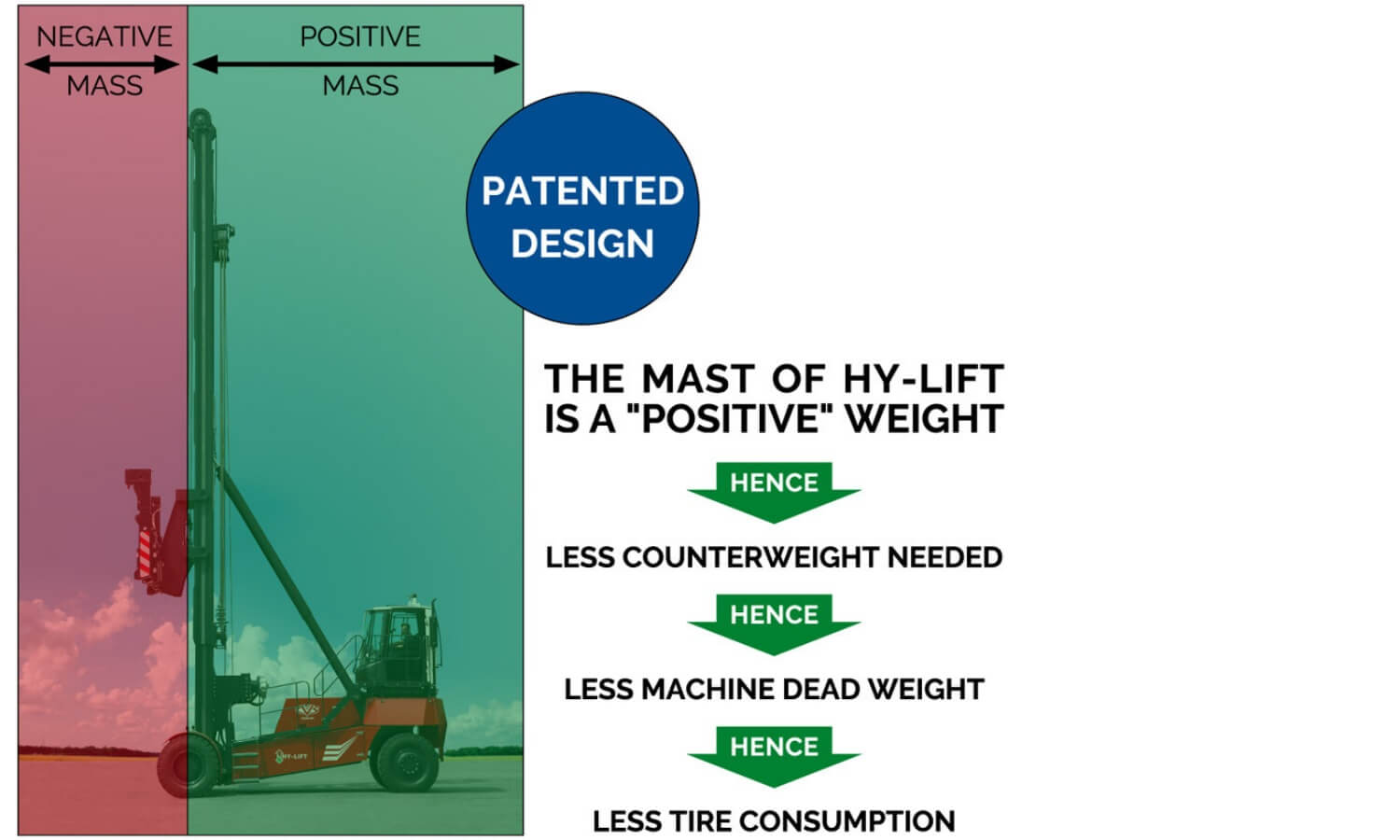 ---
HY-LIFT is built on radically new structural concept that has transformed the mast into a "positive" (stabilizing) mass, as opposed to being a "negative" (destabilizing) mass as it is in any conventional container handling lift truck. That makes the machine a lot more stable and a lot mightier at the same time. The lighter weight enables HY -LIFT to use smaller size and sensibly cheaper tires than what is used on equivalent traditional trucks. That results is much smaller tires consumption cost.
40% Lower Cost
Of Ownership
---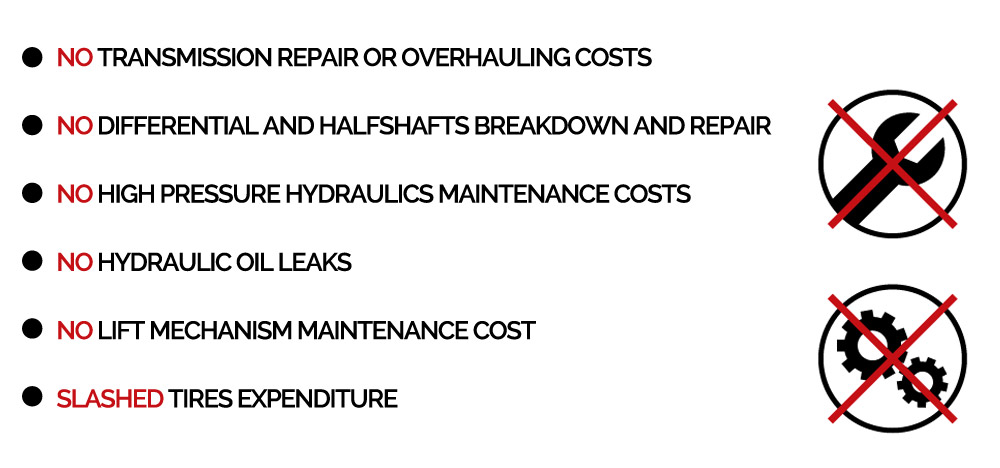 ---
Engine oils and filters are minimised
The reduction in Total Cost of Ownership and Environmental Impact is now a reality, thanks to this extraordinary equipment. Designed to revolutionise users' lives and transform the materials handling industry, HY-LIFT converts wasted energy into substantial cost savings, turning struggling container-handling businesses into sustainable and profitable ventures. Say goodbye to maintenance cost burdens – HY-LIFT shifts the focus from simply buying for less to ensuring profitability. Brace yourselves, because HY-LIFT stands tall as the ultimate GAME CHANGER in the container handling lift trucks sector!
HYBRID EMPTY CONTAINER HANDLER
MODEL
Capacity
Stacking Ability
Spreader Type
HY08.6
8 Ton
1 over 5 x 8'6″
Single Stack
HY08.8
8 Ton
1 over 7 x 8'6″
Single Stack
HY08.6DS
8 Ton
2 over 5 x 8'6″
Double Stack
HY10.6DS
10 Ton
2 over 5 x 8'6″
Double Stack
HY08.8DS
8 Ton
2 over 7 x 8'6″
Double Stack
HY10.8DS
10 Ton
2 over 7 x 8'6″
Double Stack