Lighting towers are lifesavers when the sun goes down! No matter the application or the location Solar Flare mobile light towers in Perth WA are the solution and can light up your space efficiently. This portable light offers industrial, commercial, construction and mine sites the opportunity to work at night in complete safety. Powered by the sun during the day when it charges it needs no fuel or diesel to run at night, no testing and tagging and a reduced amount of labour because there is no need to fuel it up. Now, everybody has access to this amazing mobile solar light tower with LED green technology either for rental, hire or outright purchase.
A few factors affect light tower hire costs including availability, purpose and duration. Our range of mobile lighting towers come in three variants, namely skid, trailer mount or cube suitable for industrial solutions. The Solar Flare range of lighting benefits include
Set and forget technology
No fuel or diesel
No testing and tagging expenses
No additional labour costs for fueling and checking
LED lighting towers reduces heat and bulb maintenance
Industrial quality
ERfficient and portable
Reliable components ensure maximum light output
Local Australian support
19 to 20 hour run time on a 9-hour charge
Robust chassis
Optimum productivity
Mobile Light tower rental could not be easier. Call our friendly team today for light tower hire rates in Perth and Western Australia. Our mobile solar light towers are efficient, safe and compact. From 90k lumens right up to the ultra-efficient 180k lumen output.

LED Mobile Lighting Towers
Our wide range of lighting towers for hire or sale includes
skid, trailer or cube variations.
Cube solar lighting towers are very effective in the construction industry as they can easily be transported due to their compact size. Once deployed they open up and can easily be set up and charged for use.
Download the brochure or contact us for more info.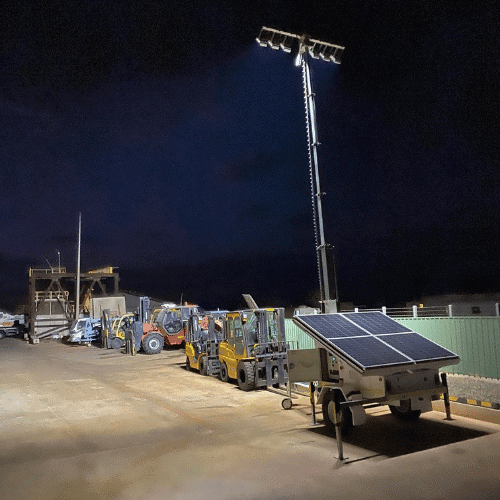 Mobile Lighting Tower Price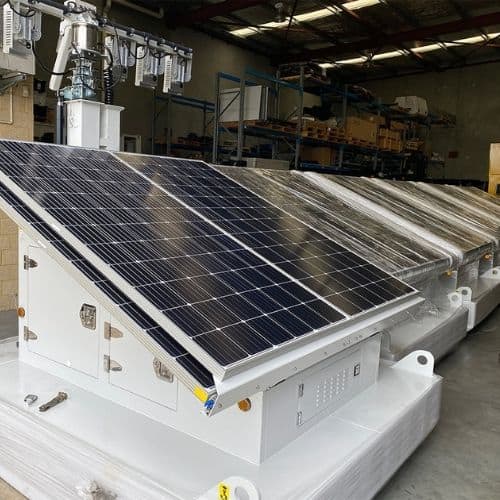 Mobile Solar Light Towers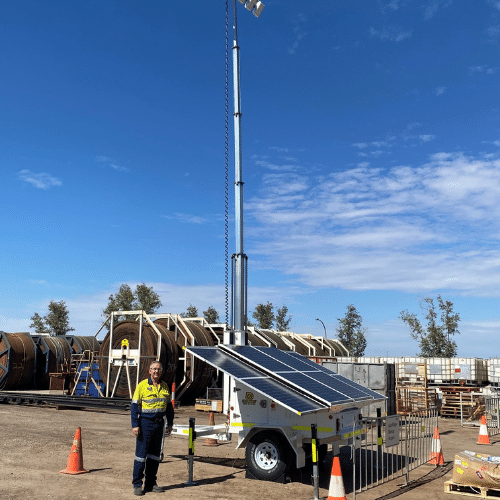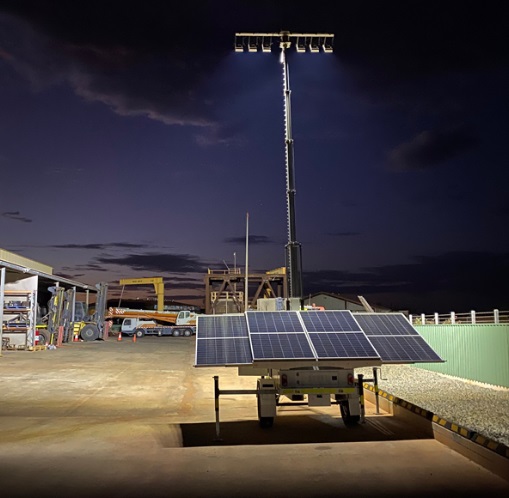 Cube Solar Flare
Lighting Tower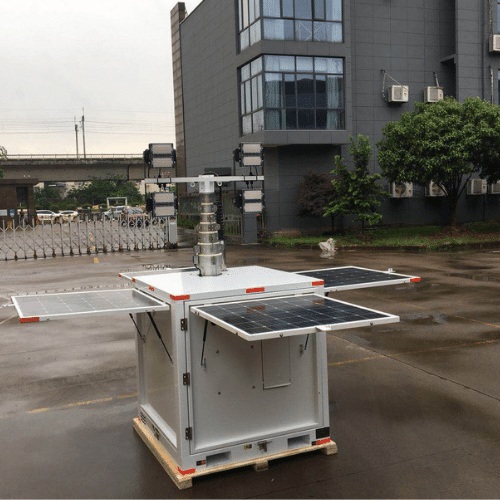 Solar Flare Light Tower
Ultra Compact