Construction telehandler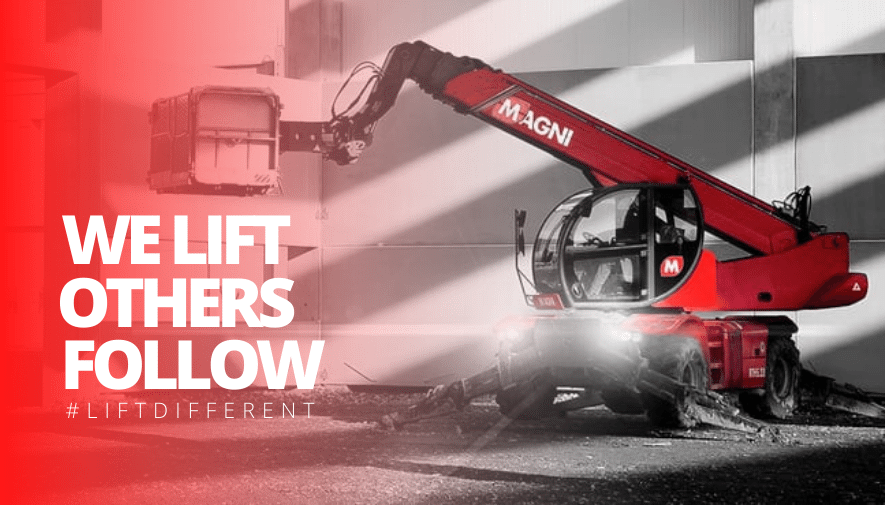 ---
The problem on worksites today
Most construction sites are plagued with multiple machines onsite which add extra costs to a project. Not only do they sit idle on site but they often cost hundreds if not thousands of dollars a day doing so. Its time for an industry shakeup and Magni Telehandlers has the answer.
Innovative use of new technologies coupled with Magni's advanced safety systems means there is a new kid on the block competing with cranes and other construction equipment on worksites globally. Let's face it construction equipment hire is expensive. Various pieces of kit on worksites like crane's, EWP's, boom lift's, forklift's and loaders often stand idle costing thousands of $ Dollars in lost revenue.
Magi rotating telehandlers introduces a whole new level of efficiency on construction sites around Australia.
An innovative all in one machine which can be fitted with multiple attachments quickly and safely singlehandedly. Within minutes transforming from an overhead crane to a forklift and then to a loader whatever construction application you can think of we probably have a solution for.
Exceptional manoeuvrability with crab steer allows for almost any tight space to be conquered and a live touch screen layout calculates the lifting capacity of each attachment automatically eliminating dangerous guesswork and the operator having to constantly refer to a flip chart.
The Magni SMART levelling system automatically levels the machine and calculates a safe working load from that position all in under 40 seconds! With studies demonstrating upto a 35% productivity increase with a Magni onsite, companies are now building 4 to 5 storey projects without the need of a crane or boom lift onsite anymore saving you time money and boosting productivity and ROI.
Download the RTH catalogue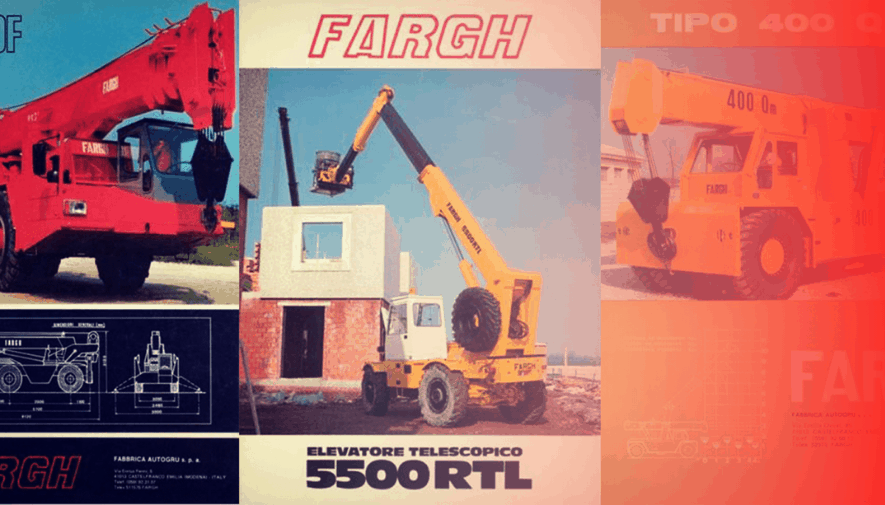 Who makes the best telehandler?
We do of course, but first a little history. In 1980, FARGH designed and built the first telescopic handler in Europe, the FARGH 4000 FS, with a patented boom. Riccardo Magni succeeded his father in 1981 and, based on a prototype, created the FARGH 5000 RT and FARGH 3000 RT.
These models were extremely innovative at the time and formed the basis for a joint venture with a group that has been one of the global industry's leading figures for over 27 years.
In the latter half of 2012, Riccardo Magni -bolstered by 30 years of experience with rotating, fixed, and heavy-duty telescopic handlers decided that the market needed significant technological improvement to meet the increased safety standards and improved services stipulated by new regulations and went on to form the Magni group.
Winners of the prestigious LEAP award and engineers of the worlds heaviest lifting and highest reaching telehandlers. Italian craftsmanship at its finest.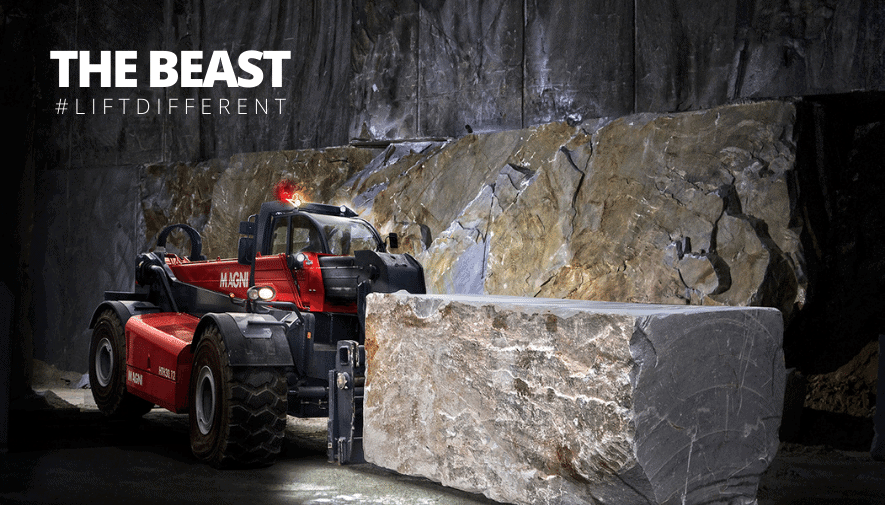 ---
What can a Magni do that others cant?
Lets start with the mighty Magni HTH 50.14. Its able to
Has a max lift height of 14m.
And can lift an incredible 28 000kg at maximum height.
RTH 13.26SH is in a league all of its own and able to
Lift and shift 13 tonnes on the tires.
Lift 2 tonnes at full forward reach
Lift an incredible 8 tonnes at the maximum height of 26 meters
The Magni RTH 6.51 is the highest rotating telehandler in the world. With a maximum 6 tonne load at 51m it is the perfect solution for construction sites. The use of dynamic load charts which thanks to RFID attachments make this one of the safest lifting machines in the world.
Engineered and manufactured from hi-tensile steel the booms are extremely robust and rigid but very light which prevents flexing and enables increased loading.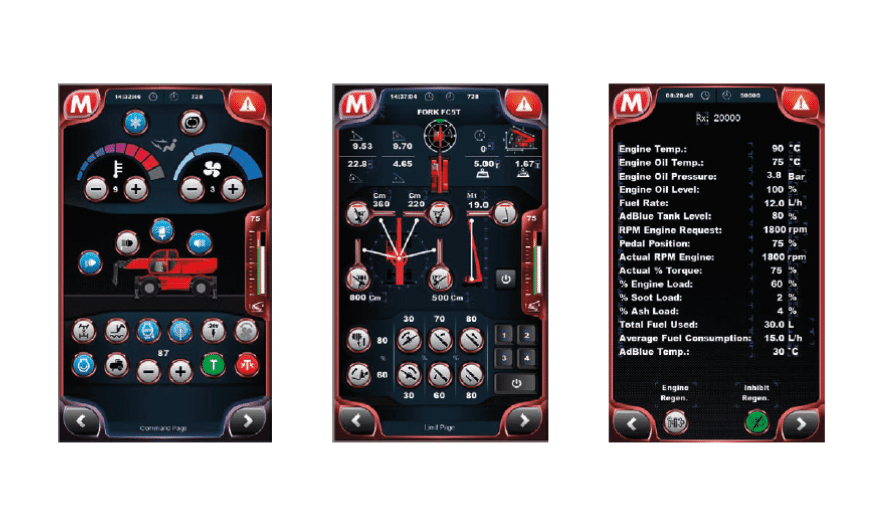 With three different types of steering allowing for exceptional manoeuvrability, there is almost no place no matter how tight that this incredible machine cant fit onsite. Live load charts onboard calculate the lifting capacity of each attachment automatically eliminating dangerous guesswork and the operator having to constantly refer to a flip chart and thumb sucking.
The Magni SMART levelling system automatically levels the machine and calculates a safe working load further enhancing the safety component.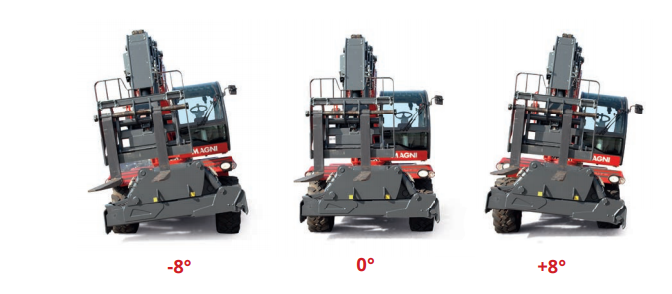 What Attachments are available?
Magni offers a wide range of attachments covering a vast array of industries. All our attachments are equipped with a RFID chip and are automatically recognised by the machine. The live load charts eliminate human error and the need to flip through charts to determine loads. To view a full range of our attachments download the catalogue.
A wide range of platforms is available from the simplest to sophisticated units like the asbestos removal platform or special tunnel platforms designed for major maintenance works and underground applications.
Constantly innovating Magni has some of the most useful winch / platform combos available today. Compact, sturdy and safe they're perfect for modern construction sites. Buckets, hooks, clamps you name it we probably make it!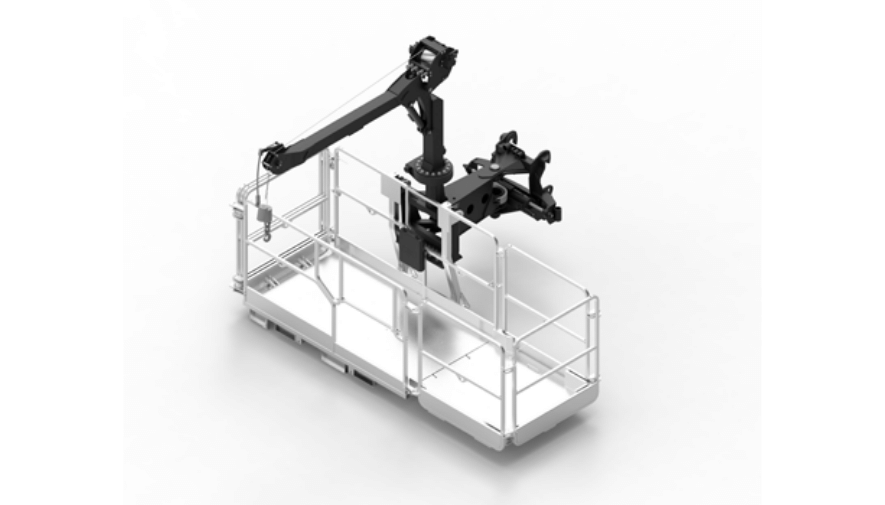 Eliminate idle equipment onsite
Why would you have surplus machines onsite if they are not required? Fast becoming the most valuable piece of equipment on worksites globally, Magni telehandlers have been designed, engineered and developed for construction applications. Ditch the multiple machine big bucks model for the lean, efficient and ultra-safe Magni solution. Ask us how.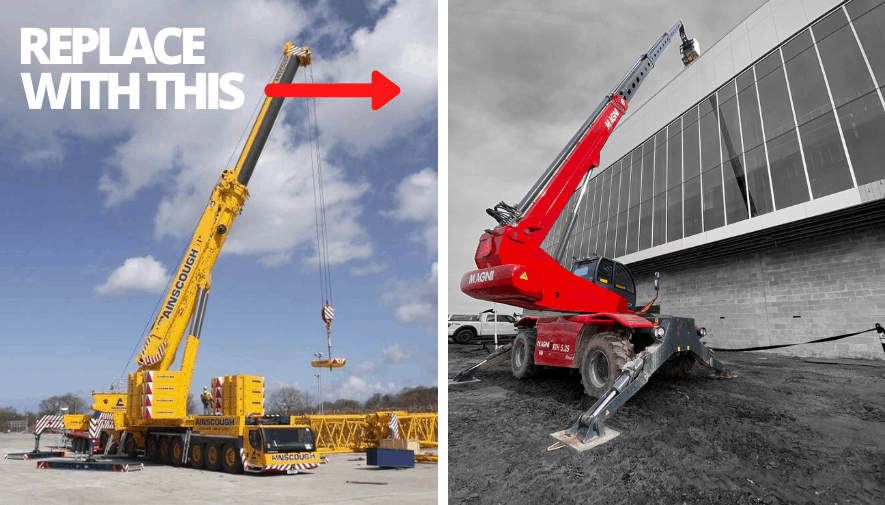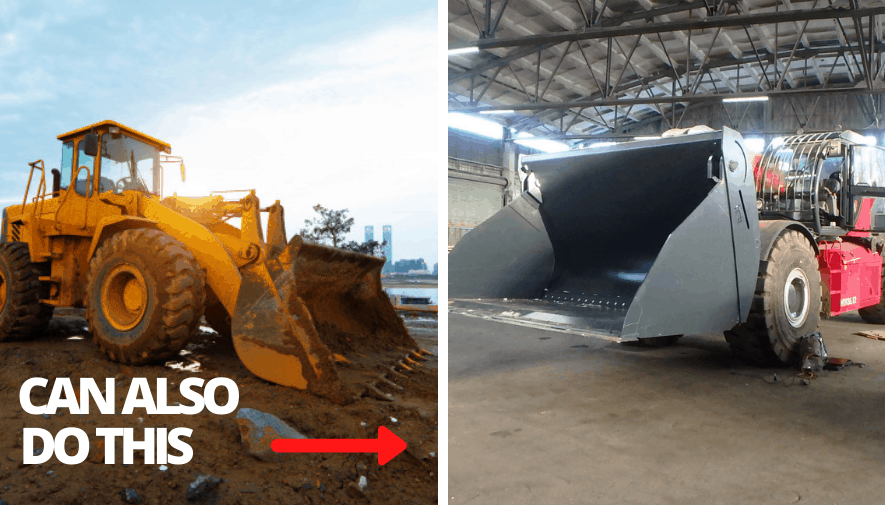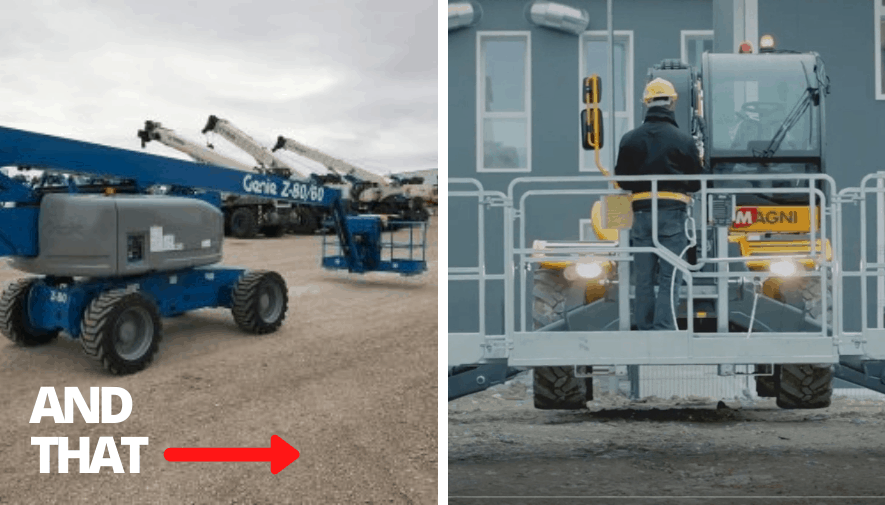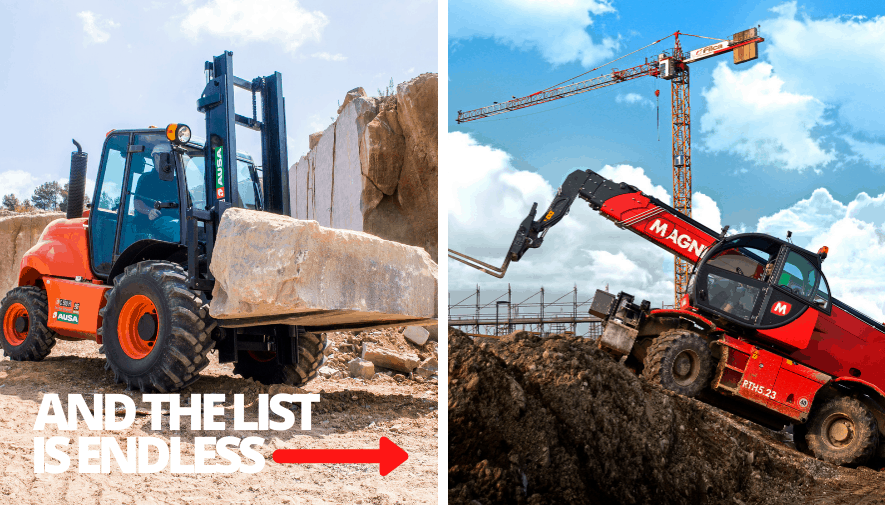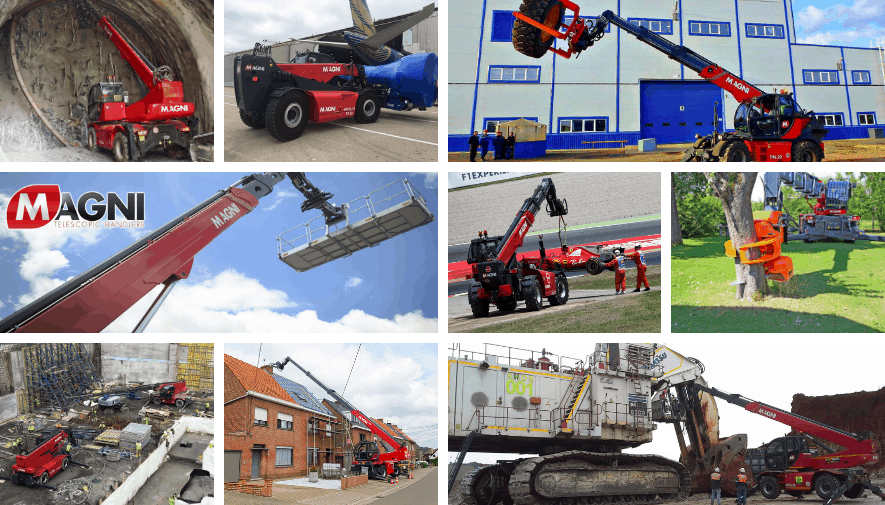 One machine multiple tasks
If you want to save time and money, improve your safety record whilst driving efficiencies and productivity (which would lead to serious bottom-line improvements) think Magni telehandlers.
Forget the hassle and hire one machine for the job. Call the friendly team at Lift Equipt on 1300 444422 today for an obligation free quote or demo.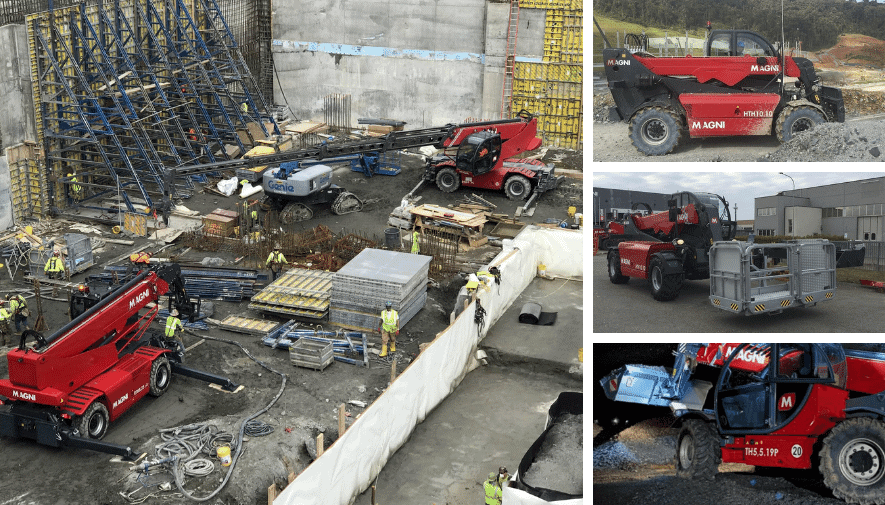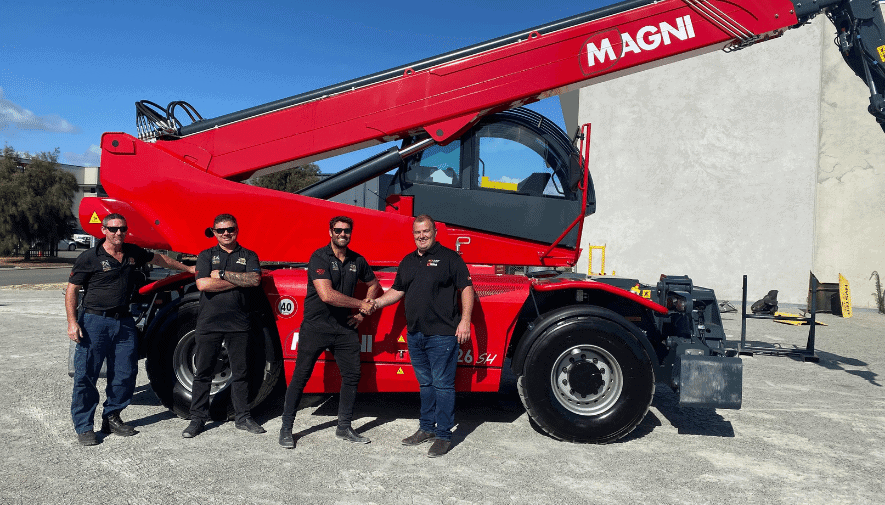 Team Lift Equipt have a wide range of Magni telehandlers in our fleet. We also have a wide range of telehandler accessories like winches, buckets, baskets, platforms and more. Call us today for
telehandler hire
,
telehandler sales
and
telehandler service
in WA.
Get our latest blog posts delivered to your inbox
Subscribe and get weekly digest of most popular blog posts
keyboard_arrow_leftPrevious
Nextkeyboard_arrow_right