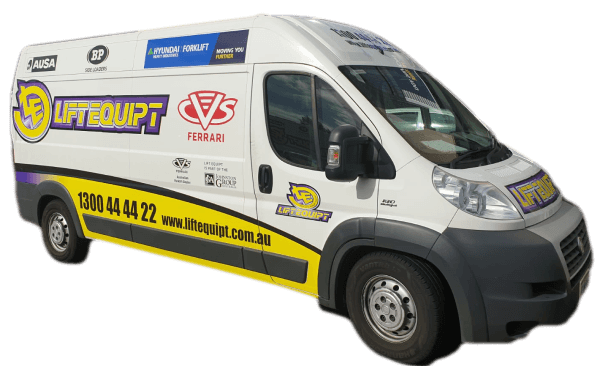 Service, Repairs and Spare Parts
---
Lift Equipt is aware that having your equipment running efficiently is paramount to your bottom line. With our state-of-the-art workshop facilities and servicing equipment, we are uniquely positioned to offer our clients a variety of specialised services both in Perth and our facility in Karratha. Our tech team are all qualified experts and can routinely service your equipment.
---
Read More
What  forklifts do
Forklifts are mainly used in warehousing and manufacturing operations, and can be used for a wide range of applications including
Elevated work platforms
Cranes
Plant and warehouse machinery
Forklifts
Trucks
Heavy duty vehicles
Street sweepers and more.
We have extensive know how when it comes to heavy lifting and shifting including forklifts and cranes in the oil, mining and gas sector. We can service and prepare mine spec ready machinery and equipment at our Karratha and Perth facilities including preventative maintenance and inspection services. We currently service all types of plant and machinery.
CRANE SERVICE
Liftequipt are able complete mandatory major 10-year inspections, servicing and maintenance on all brands and models of cranes, from 250t crawler cranes to a 20t Franna cranes. We can assist your company with keeping your equipment to the level of maintenance that is required to meet statutory requirements.
EWP SERVICE
Lift Equipt specialises in EWP servicing and repairs. If it's a standard service or a break down, we are able to complete the job onsite with our fleet of mobile tech vehicles available 24/7 for your convenience. From 10 years inspections, to repairing an electric scissor lift drive motor, nothings a hassle, call us today to look after your fleet.
FORKLIFT & LIFTING EQUIPMENT SERVICE PERTH
Regular servicing not only prevents inconvenient breakdowns but also prolongs the life of your equipment. This means less down-time when it matters. Schedule your servicing in advance so we can pick up any minor fixes before they become major issues.
Being able to trust a dedicated service team is important, particularly if you have multiple forklifts in your fleet. As your trusted service company we can service your forklifts and many other types of machinery as well as alerting you to any issues that may be caused by factors beyond general use such as problems with your warehouse facility or operators that are causing issues across all of your forklifts as well suggesting operation tips to increase your business' productivity and ultimately profitability.
Some of the most common forms of forklift wear and tear are
Tyre wear and condition
Brake systems
Fluid leaks
Air cleaner replacement
When these service issues build slowly over time you can end up paying much more than the servicing costs.
Safety and preventative maintenance plans
Lift Equipt can offer a variety of services to forklifts and heavy lifting machinery as set by the original equipment manufacturers for optimal peak performance, safety and workplace compliance. This also reduces overall lifetime costs associated with non compliance.
Work health and safety legislation in Australia places significant duties and obligations on employers to ensure the health and safety of workers and others in the workplace.
Breaches of work health and safety duties constitute offences under work health and safety legislation and can lead to prosecution by a regulator. Conviction under work health and safety legislation can result in significant fines and/or imprisonment and fines up to $3 million apply.
Lift Equipt can manage all of your servicing needs no matter how big or small, from 1-52 tonne forklifts. Servicing Western Australia including Perth, Karratha, Port Hedland and Broome as well as Victoria. We'll gladly come to you to get your machinery back on the job as soon as possible
For forklift maintenance service Call the team that keeps you lifting and shifting