Telehandlers Perth
MAGNI IS ABLE TO INCREASE PRODUCTIVITY WHILST REDUCING THE NEED FOR ADDITIONAL
MACHINERY ONSITE
Looking for telehandlers Perth| Who makes the best telehandlers
in the world?
---
Telehandlers Perth. Firstly what is a
telehandler
? A telescopic handler is a highly
versatile lifting machine often used in the construction industry.
Fitted with a boom it can transform from a forklift to overhead
crane, man cage, dozer, or EWP (elevated work platform). This
versatility eliminates the need for extra machinery onsite which
boosts the bottom line and reduces overall risk.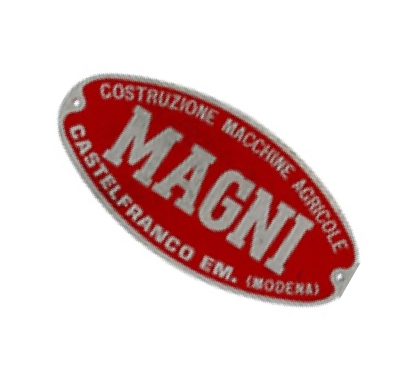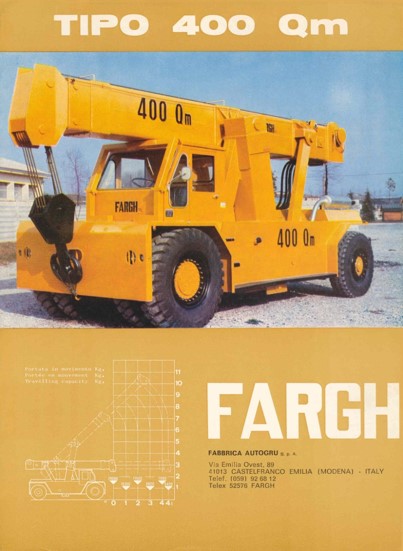 To get a clear understanding of who makes the best telehandlers in the world, one has to travel back in time to a small village in Italy. Pietro Magni began as a tractor repair mechanic and farm cart builder and later went on to manufacture tower cranes for the construction industry. In 1972, he founded FARGH SpA with his children Riccardo, Giorgio and Franco, a company that designs and manufactures hydraulic cranes
A BRIEF HISTORY OF THE TELEHANDLER
Riccardo Magni succeeded his father in 1981 and, based on the prototype, created the FARGH 5000 RT and FARGH 3000 RT. These models were extremely innovative at the time and formed the basis for a joint venture with a group that has been one of the global industry's leading figures for over 27 years. Ricardo Magni has filed over 40 national and international patents, all for rotating and fixed telescopic handlers, for which he was the registered inventor.
---
1982: Extremely pioneering models for those times forming the basis for a joint-venture with the Manitou group that lasted over 27 years and finally ended in May 2009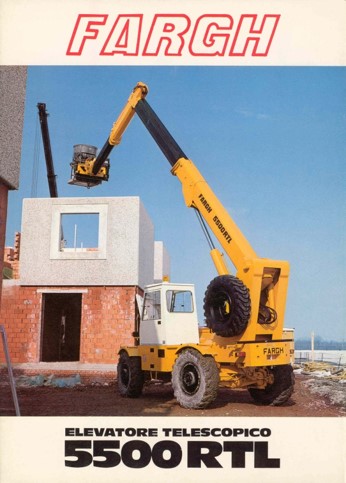 1980: First telescopic fork lift
in continental Europe, the FARGH
4000 FS with patented boom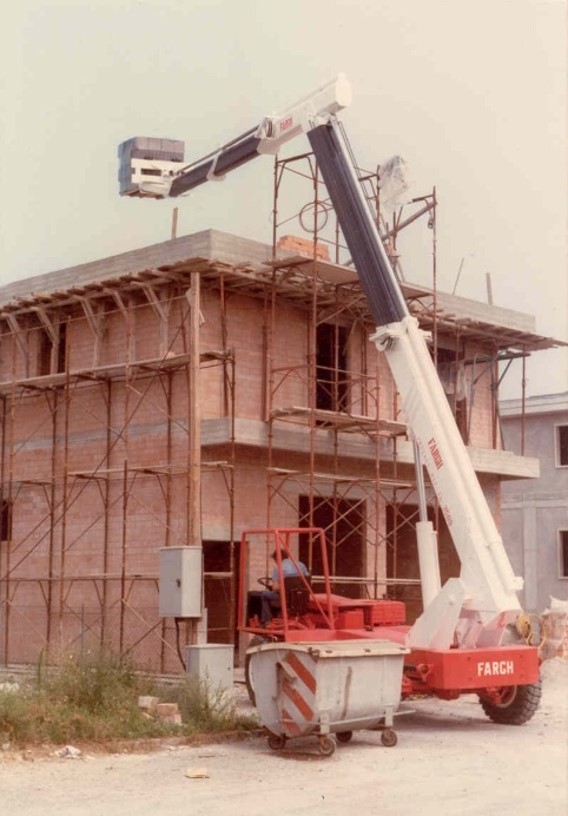 POSSIBLY THE GREATEST PIECE
OF KIT EVER MADE!
---
In the latter half of 2012, Riccardo Magni
bolstered by 30 years of experience with
rotating, fixed and heavy-duty telescopic
handlers decided that the market needed a
significant technological improvement to
meet the increased safety standards and
improved services stipulated by new
regulations and international clients
founded
Magni Telehandlers
. Its a bold
statement but the team at Magni
telehandlers are fiercly passionate about the
brand. Safety, innovation, drive , quality and
craftsmanship form the very DNA of the
Magni telehandler company.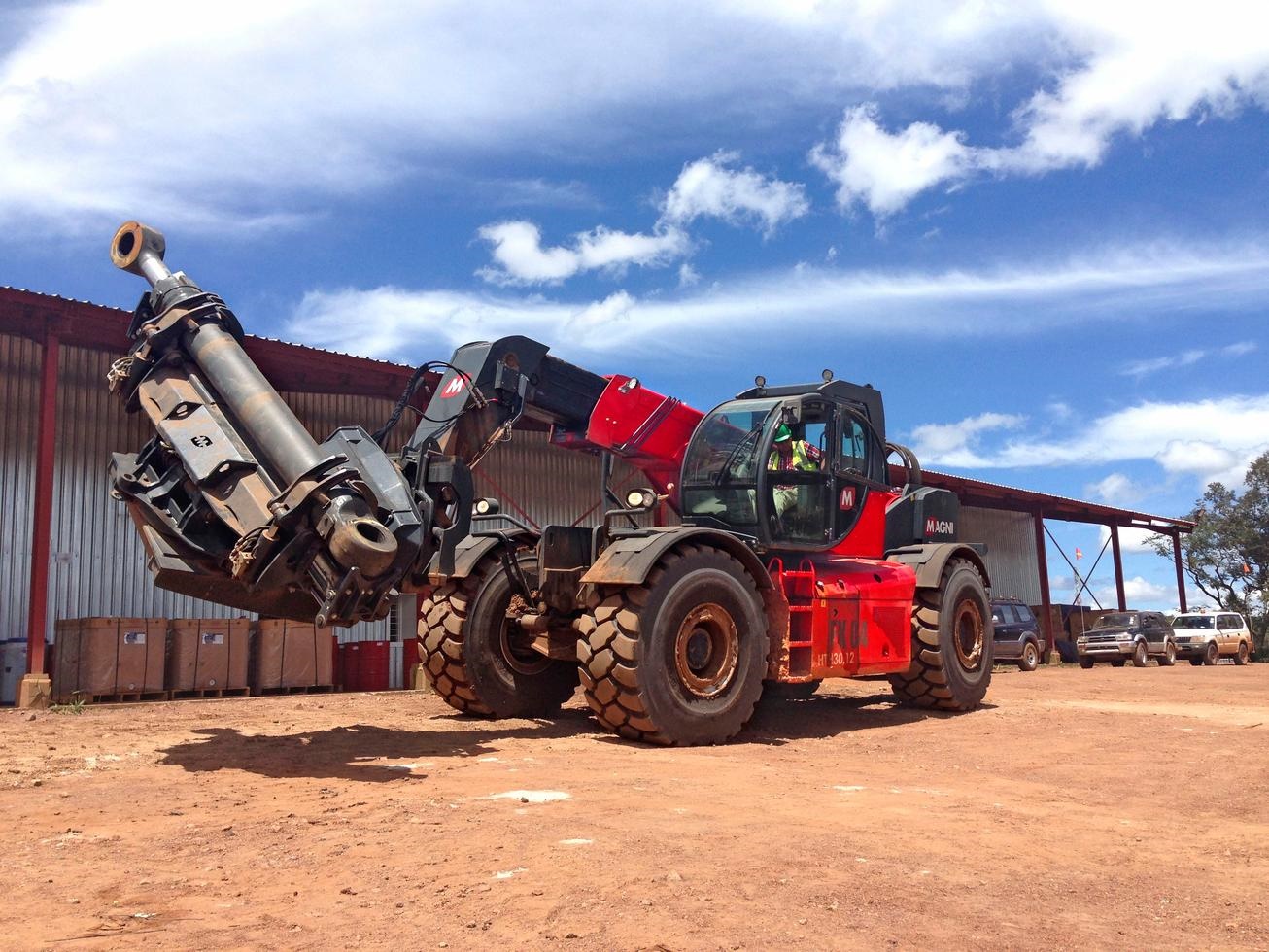 "Magni has become what it is today thanks to the people who have believed and who
continue to believe in our work."
- Riccardo Magni -
WHAT ARE TELEHANDLERS USED FOR?
A telehandler is one of the most utilised machines in the construction, mining and agriculture
sectors in Australia. It's a versatile lifting machine with a telescopic boom fitted with a lifting
attachment that can be changed quickly to suit the task at hand.
For any telehandler requirements hire, sales or service in
Western Australia
contact us for an
obligation free chat. We are happy to help.
WHAT ARE THE BENEFITS OF MAGNI
TELEHANDLERS?
Magni's secret lies in the extensions of the boom: manufactured from
high-tensile steel
, the
boom is extremely tough and rigid but at the same time very light, increasing the load capacity
and preventing it from flexing. The telescopic extension of the sections is actuated by a cylinder.
The dual-chain system and hydraulic hoses, completely contained inside the boom, significantly
reduce accidental breakages caused by collisions.
The block is composed of two 3+3 bundles, which prevent rubbing between the individual lines and maintain alignment, thus also contributing to a significant reduction in faults.Designed and produced in Italy Magni has a proud heritage of engineering excellence. From safety features to telematics, Magni is the future for construction. With one machine, not only do you get a fully rotating telehandler with the safest operating systems in the industry, you a get multifunctional machine that can be used as a crane, forklift, and even a platform.
An R.F.ID automatic attachment recognition system is fitted as standard to all models in the RTH range installed on the boom head. When the attachment is coupled to the machine, it is recognised automatically. Thanks to its reduced weight, the new quick-fit system offers improved lifting capacity.Magni Telehandlers make use of a variety of attachments including, EWP Baskets ( elevated Tyre handlers Winches Forestry kit
WHAT ACCESSORIES DO MAGNI
TELEHANDLERS SUPPLY ?
With a wide range of accessories and equipment, Magni telehandlers can be used effectively in a
variety of situations and for varied specialised tasks including Asbestos removal and
forestry
applications, mining, agriculture construction and more. The following accessories are available
Forks (various configurations)


Winches Baskets (Available with


Winch accessory)


Asbestos man platform


Remote Control


Hooks


Jib Buckets


Concrete buckets


Rotomaster Forks


Forestry Cutting attachment


ForcheTire Clamps


Cylinder clamp


Conveyer Belt Attachment


Attachments are all recognised via RFID and live load charts are activated in the cab further enhancing safety. Download a catalogue below












The forestry kit is your all in one solution for safe and clean cutting of trees and green areas. This kit is available for all the models of the RTH range and is designed specifically to simplify the operator's job.
This cutting mechanism is robust and enduring, allowing any job to minimize maintenance and wear of the machine while maximizing productivity to get the job done quicker more efficiently.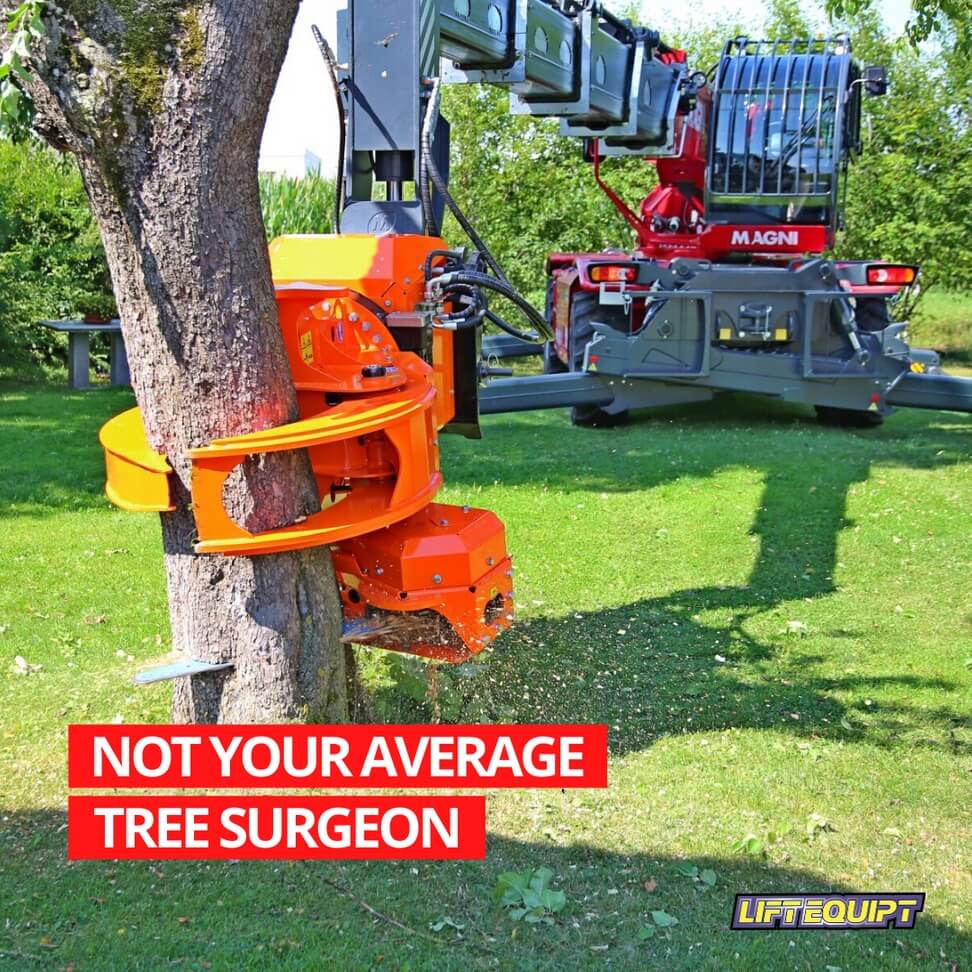 SAFE ASBESTOS REMOVAL SOLUTIONS
The New Asbestos platform by Magni has a 1-ton
capacity and the possibility to extend its floor to
accommodate large quantities of asbestos ☠
Each one of the two operators can exit from the driving position without any risk thanks to the hanging safety lines.The concept beyond the basket is that the operators don't need to handle the asbestos directly because pallets can be placed directly on the basket and the asbestos can be layed there with a forklift.
Another CLEVER Magni solution
---
---
---
INCREASED MARGINS


EASY AND SAFE TO OPERATE
MULTI FUNCTIONAL MACHINE
SAFE, EFFICIENT, COST EFFECTIVE
100% MADE IN ITALY
DESIGNED BY THE INDUSTRY LEADERS
To give context on its great reputation in the industry and in-market, Magni won gold in the coveted Leadership in Lifting Equipment and Aerial Platforms (LLEAP) awards for the 8.25RTH (8 tonne/25m rotational telehandler)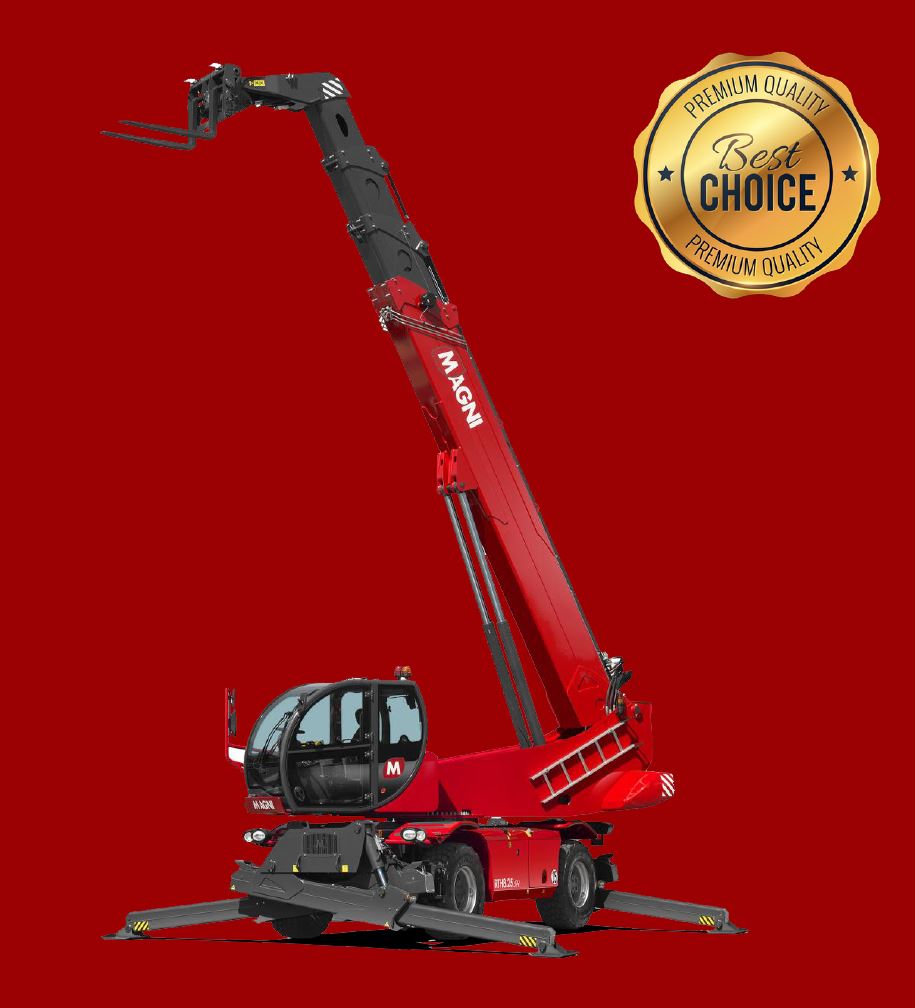 MAGNI TELEHANDLERS ELIMINATE THE NEED FOR TOWER CRANES, WORK
PLATFORMS, FORKLIFTS AND ROUGH TERRAIN CRANES BY PROVIDING A
ALL IN ONE SOLUTION
---

---
The Magni is able to do it all and has 4 wheel drive and crab steer. Able to get into the tightest of locations onsite.
---
With a host of attachments that are all RFID and simple to change this machine is a jack of all trades
---
With costs sky rocketing for plant this Telehandler can do the job of 5 seperate machines Ideal overhead crane
---
Award after award including the worlds highest reach and the worlds heaviest lift. Trust Magni with the load
---
WHAT CAN A
MAGNI DO THAT
OTHER
MACHINES
CANNOT?
---
---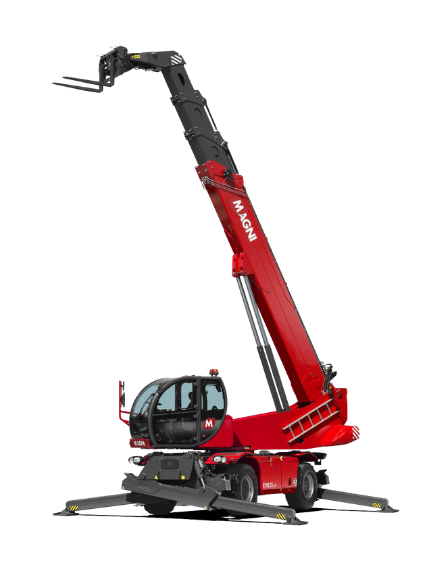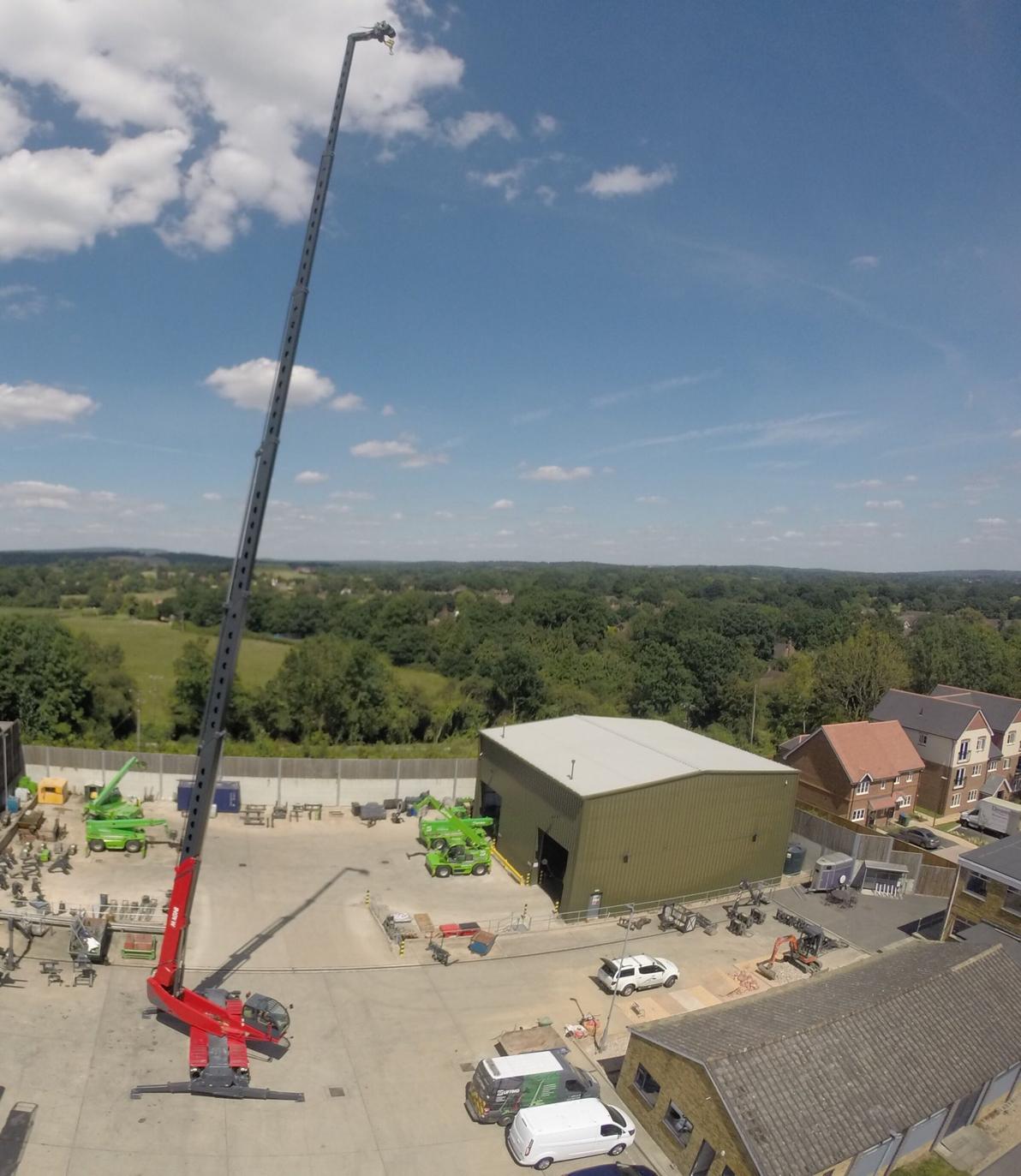 ---
WHO MAKES
THE WORLDS
HIGHEST TELEHANDER?
Magni has produced the world's highest rotating telehandler, the 6.51 RTH, with six-tonne lift capacity plus the record lift height of 51m.
Look at the view from up here! Able to lift higher, load heavier and fit into the tightest of spaces onsite, as well as load, lift and shift in complete safety thanks to Magni,s live load charts.
WHAT SETS MAGNI APART FROM OUR
COMPETITORS ?
How much can a telehandler lift? Well when it comes to versatility, safety and innovation Magni telehandlers are unrivalled in the heavy-duty telehandler market. The Magni RTH13.26SH is the most powerful rotating telehandler in the world and has doubled the capacity of any competitor and compares more so to a 30-35 ton crane.
The Magni RTH13.26SH specifications speak for themselves:Lift and Carry 13 tonnes on tiresLift 2 tonnes at full forwardReach 21 metersLift 8 tonnes at full height 26 metersThe Magni HTH50.14 Telehandler specifications:Max lift capacity: 50,000kgMax lift height: 14mCapacity at max height: 28,000kgMagni sets the standard when it comes to Telehandler excellence.
---
LIFT AND CARRY 13 TONNE ON TYRES!


LIFT 2 TONNE AT FULL FORWARD


REACH 21 METERS


LIFT 8 TONNE AT FULL HEIGHT OF 26 METERS


The Magni RTH13.26SH is the most powerful
rotating telehandler in the world and has
double the capacity of any competitor and
compares more so to a 30-35 ton crane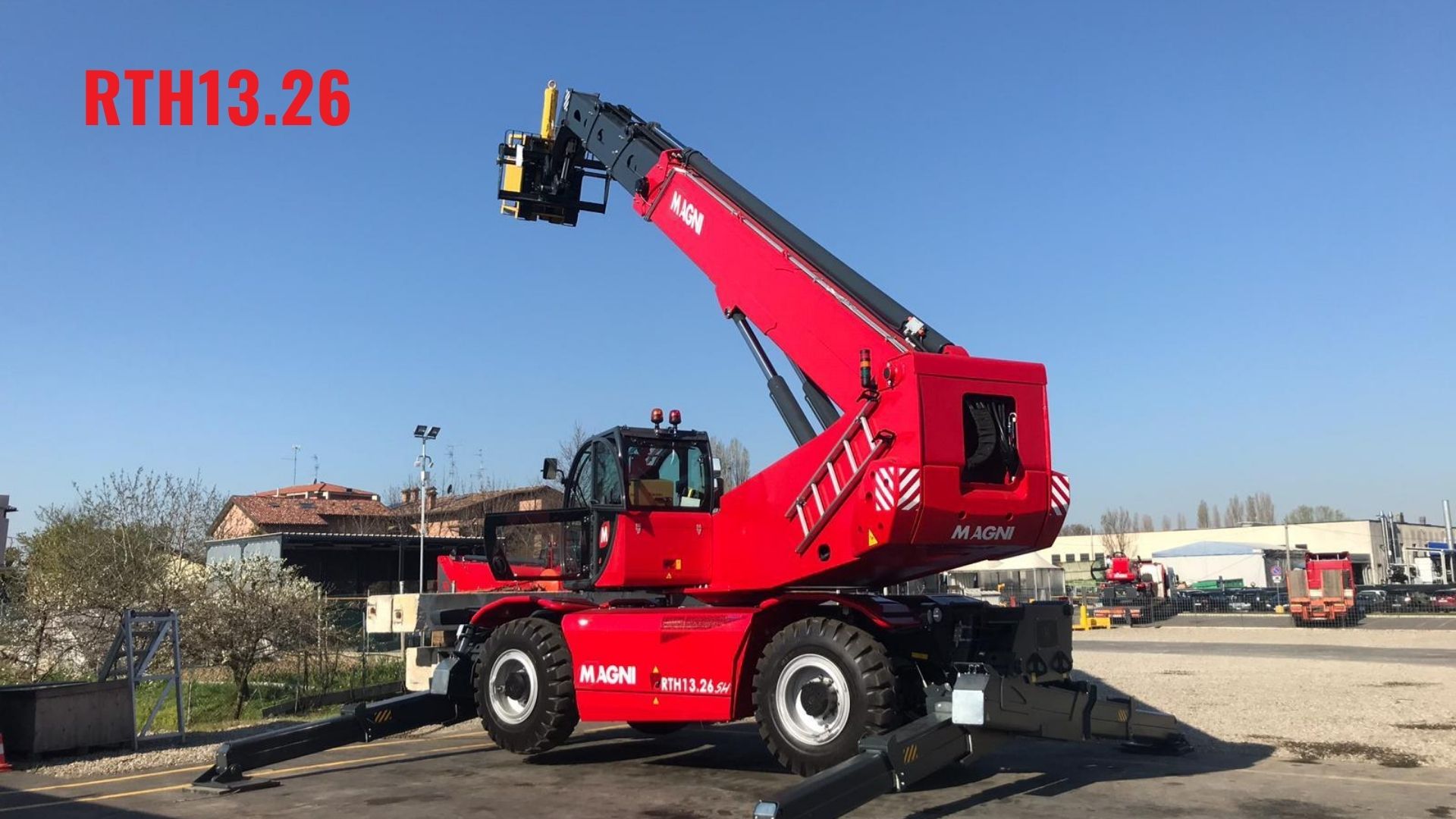 WHICH TELEHANDLER HAS THE
HEAVIEST LIFT CAPACITY ?
The Magni 13.25 SH has the heaviest lift capacity of all telehandlers, with the record 13-tonne lift capacity and 25m lift height, a world record!
---
---
MAXIMUM LIFT CAPACITY 50 TONNE!
MAXIMUM LIFT HEIGHT 14 M
CAPACITY AT MAX HEIGHT 26 TONNE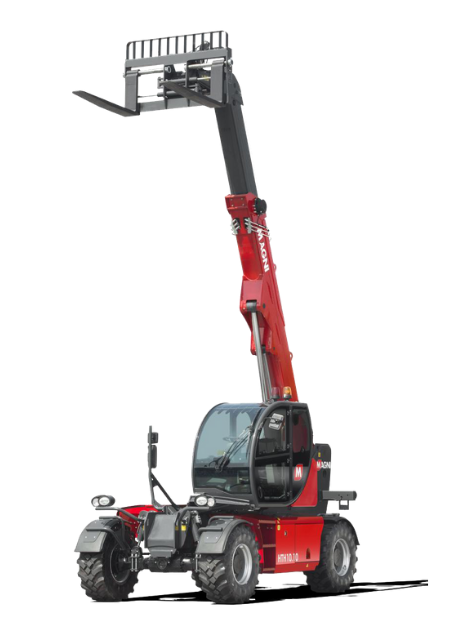 THE MAGNI TELEHANDLER RANGE
---
Magni rotary telehandlers are extremely versatile and flexible. With the ability to rotate 360 degrees and able to be equipped with various accessories such as forks, winches and platforms with a small footprint the Magni RTH range is a jack of all trades. All Magni lifts are extremely safe, thanks to the patented load control system that detects the risks of overload and intervenes and inhibits further aggravating movements. Reliable and multi-functional these machines are the Swiss army knife of the construction industry.
---
Magni's heavy-duty telescopic handlers have a payload of between 10 and 50 tonnes and are
ideal for heavy-duty tasks in manufacturing, ports and mining. Manoeuvring speed and high
stability define the range. They have been designed specifically to take on onerous heavy lifting
tasks and make the ideal companion for those requiring performance and reliability in extreme
conditions. They are this undisputed champion in heavy-duty work. Further bolstering Magni's
reputation in the industry they won gold in the coveted Leadership in Lifting Equipment and
Aerial Platforms (LLEAP) awards for the 8.25RTH (8 tonne/25m rotational
telehandlers
.
ARE THERE ANY ELECTRIC TELEHANDLERS ?
Yes there are! Magni makes an electric telehandler. With the Magni telehandler TWIN ENERGY system, it's possible to operate a Magni RTH with an electrical connection to an external electrical source, e.g. inside a building or a factory.
Thanks to this innovative solution, the work can be done with zero emissions. It's eco-friendly, cost-effective and fuel consumption is vastly reduced. Trust Magni for all your telehandler requirements.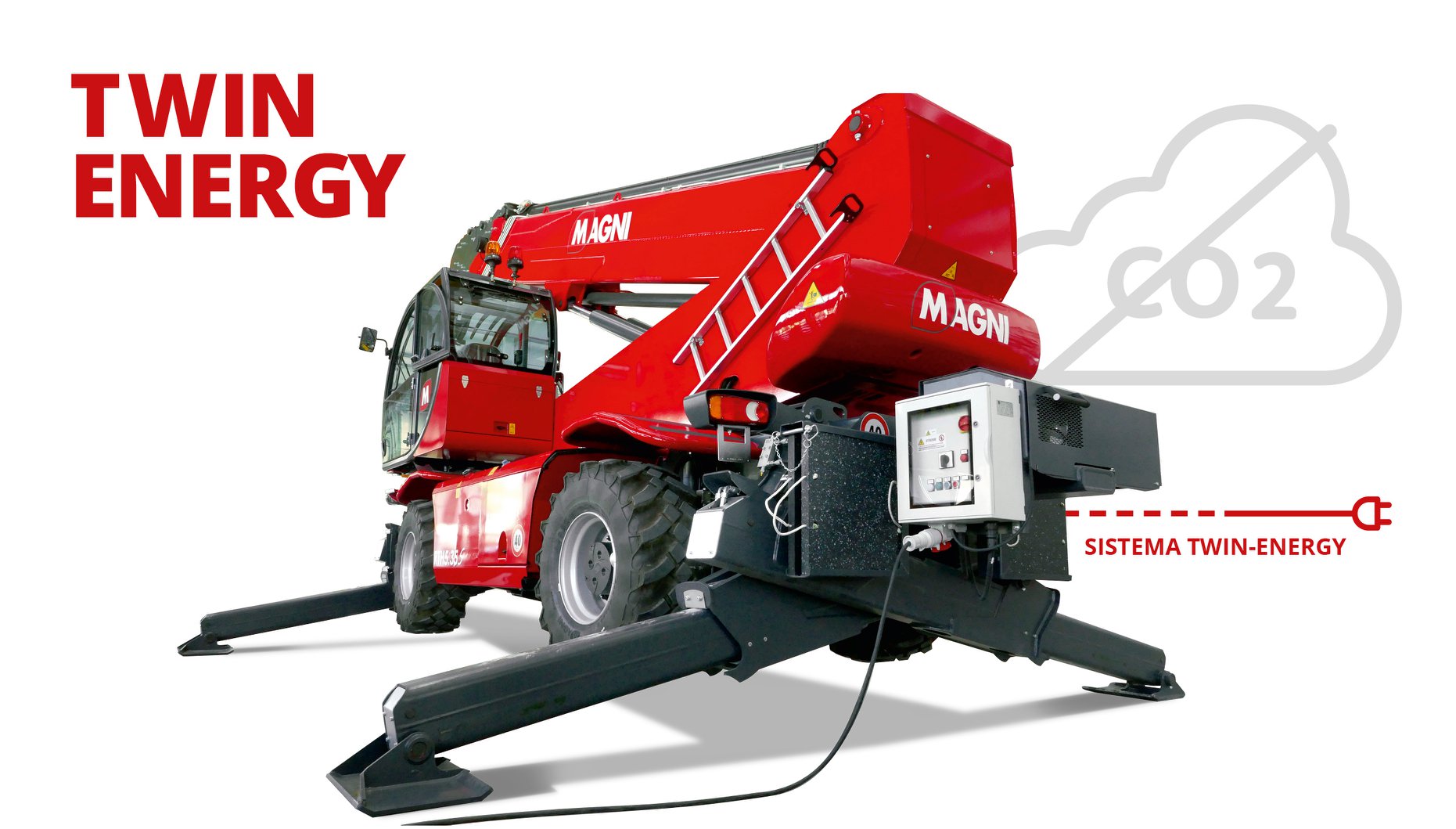 WHERE ARE MAGNI TELEHANDLERS MADE ?
Magni telehandlers are made exclusively in Italy. Quality is the crossroad between manufacturing and craftsmanship. Magni recognises the need for meticulousness when it comes to selecting raw materials. We strive to attain the highest quality at every single stage of the production line. Each product is an Italian masterpiece and engineered with pride and passion
Location: Castelfranco Emilia, province of Modena,
Plant: 6000 m2
Production capacity: 1000 units / year
2 mobile lines of assembly
130 employees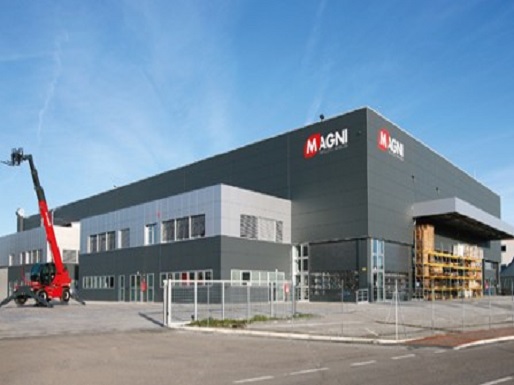 ---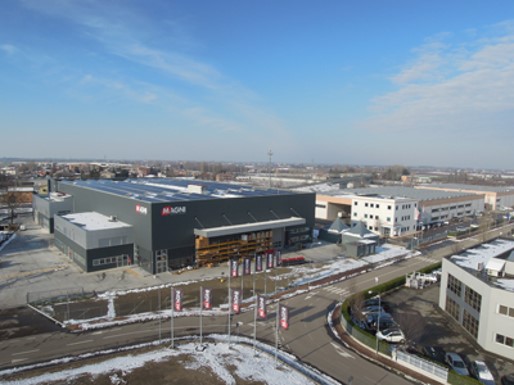 CAN TELEHANDLERS DRIVE ON
THE ROAD ?
Magni telehandlers are not designed to drive on the road
however state licensing laws apply and conditional registration may be applicable.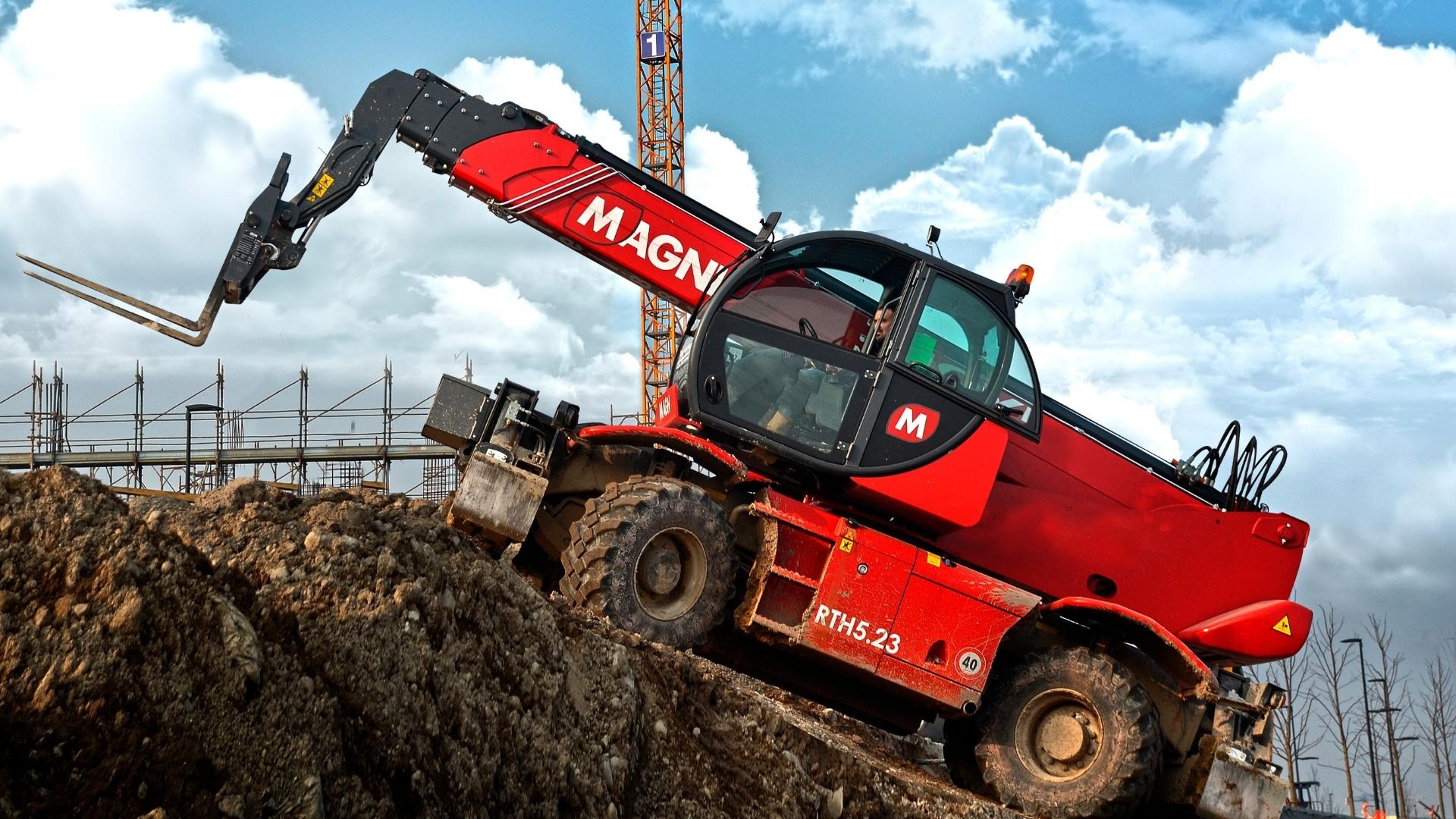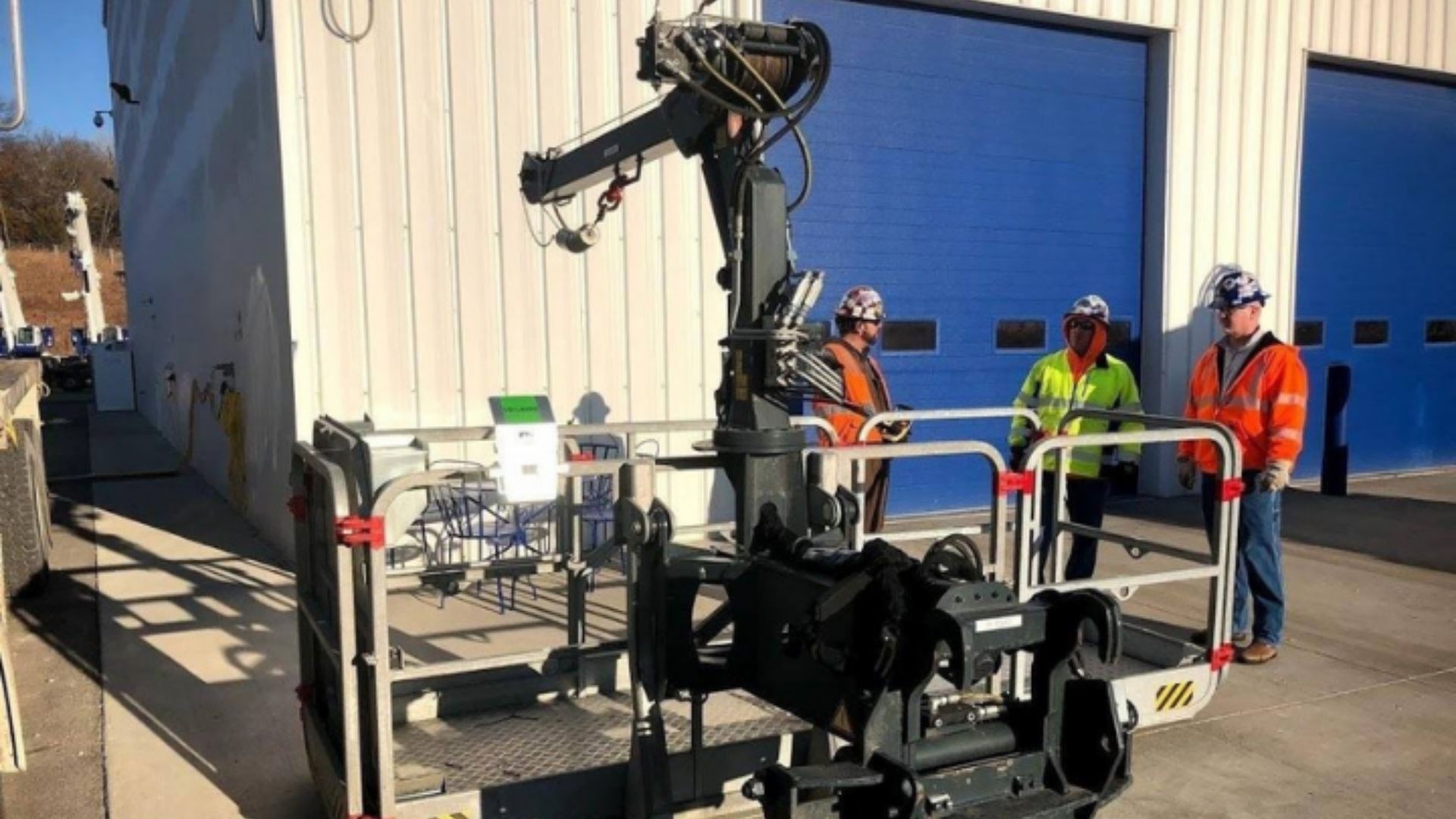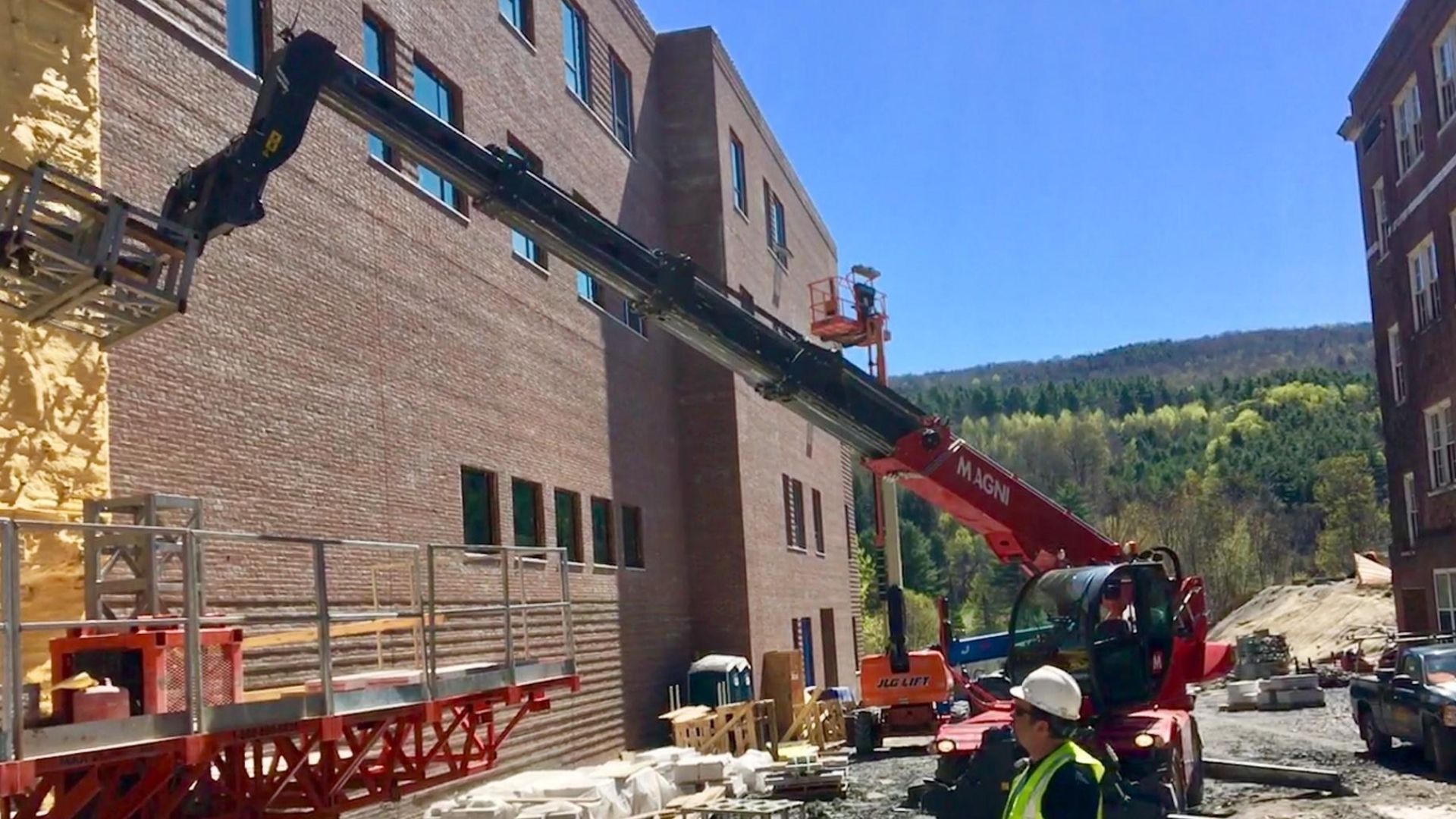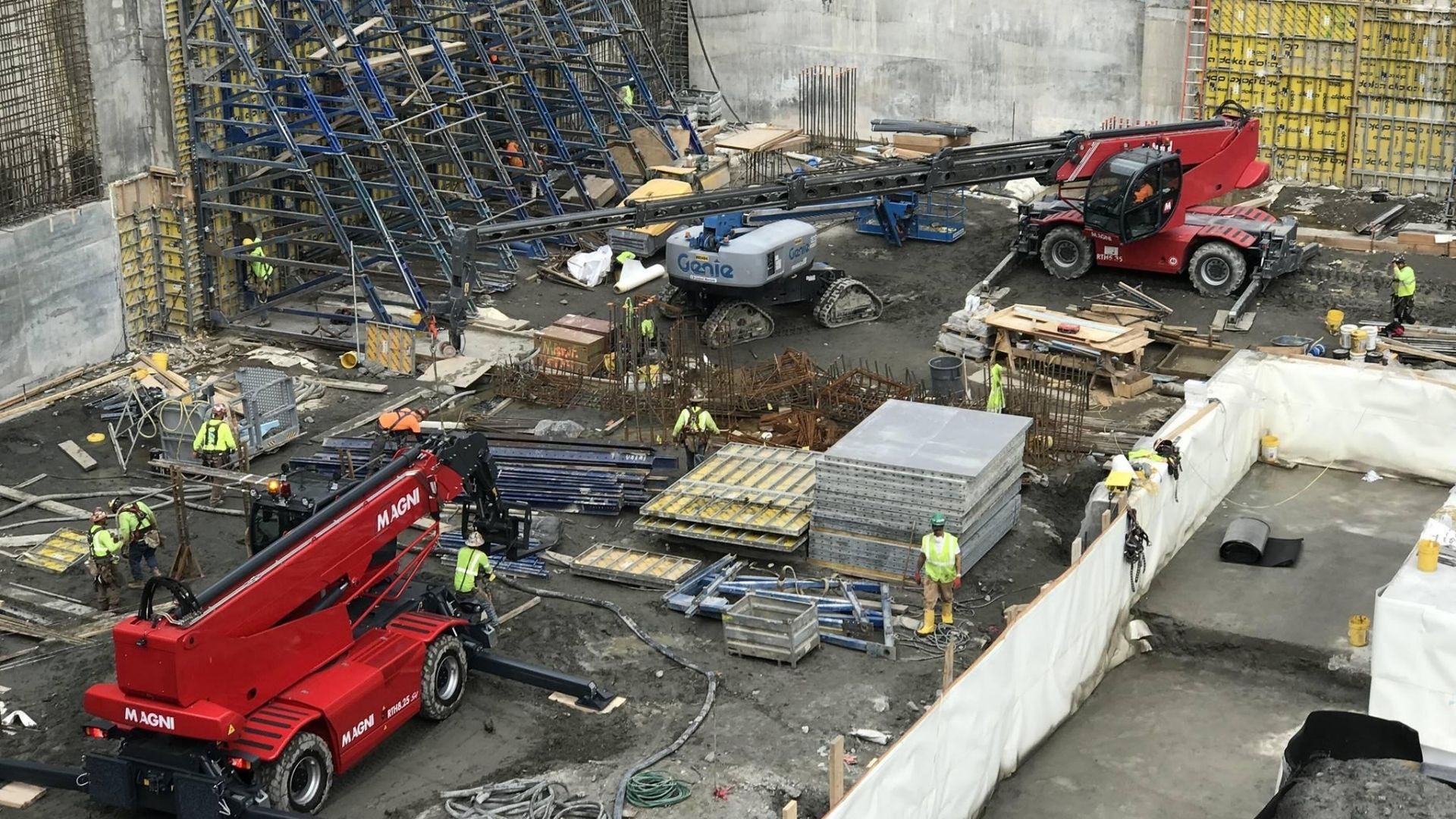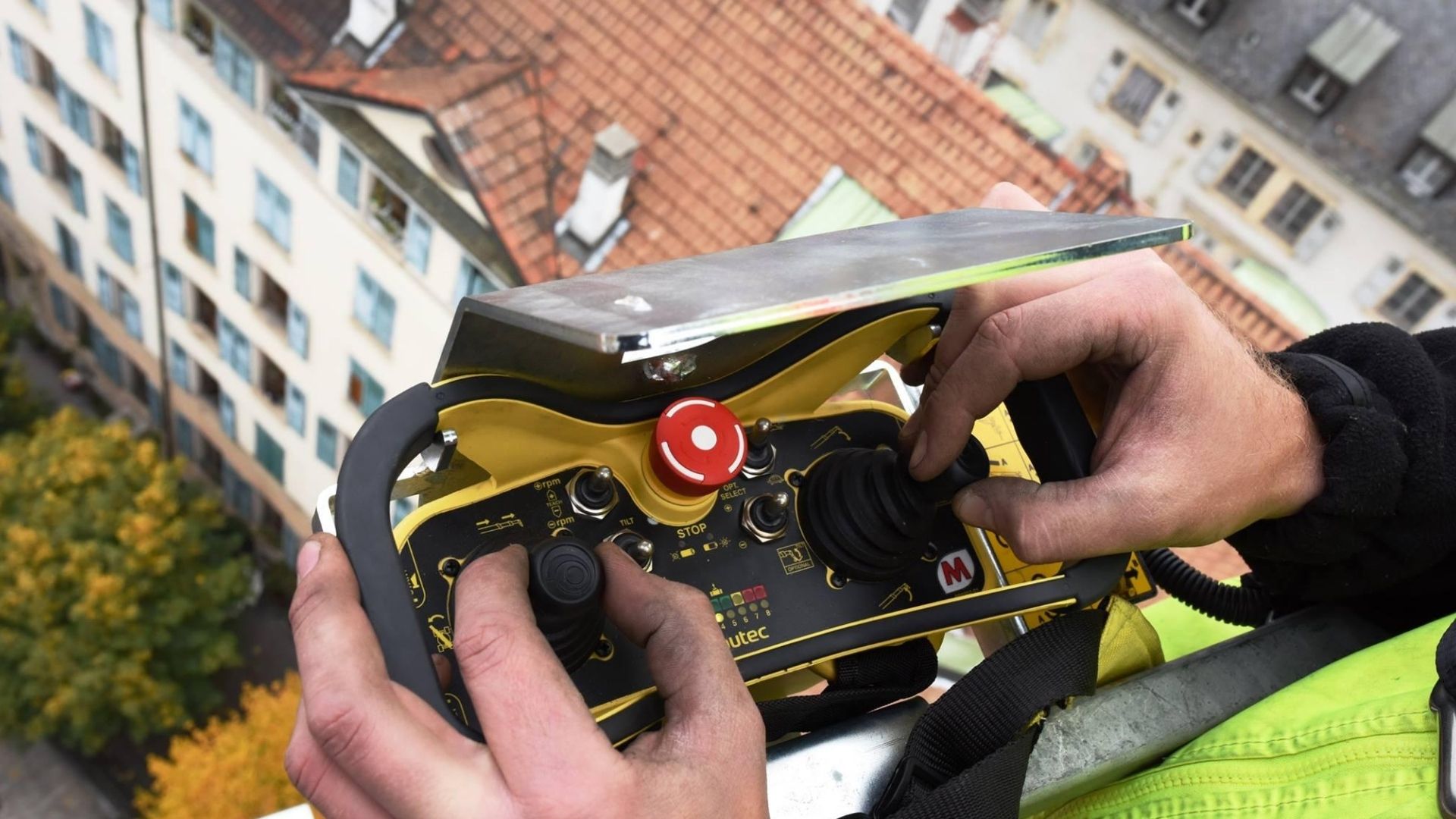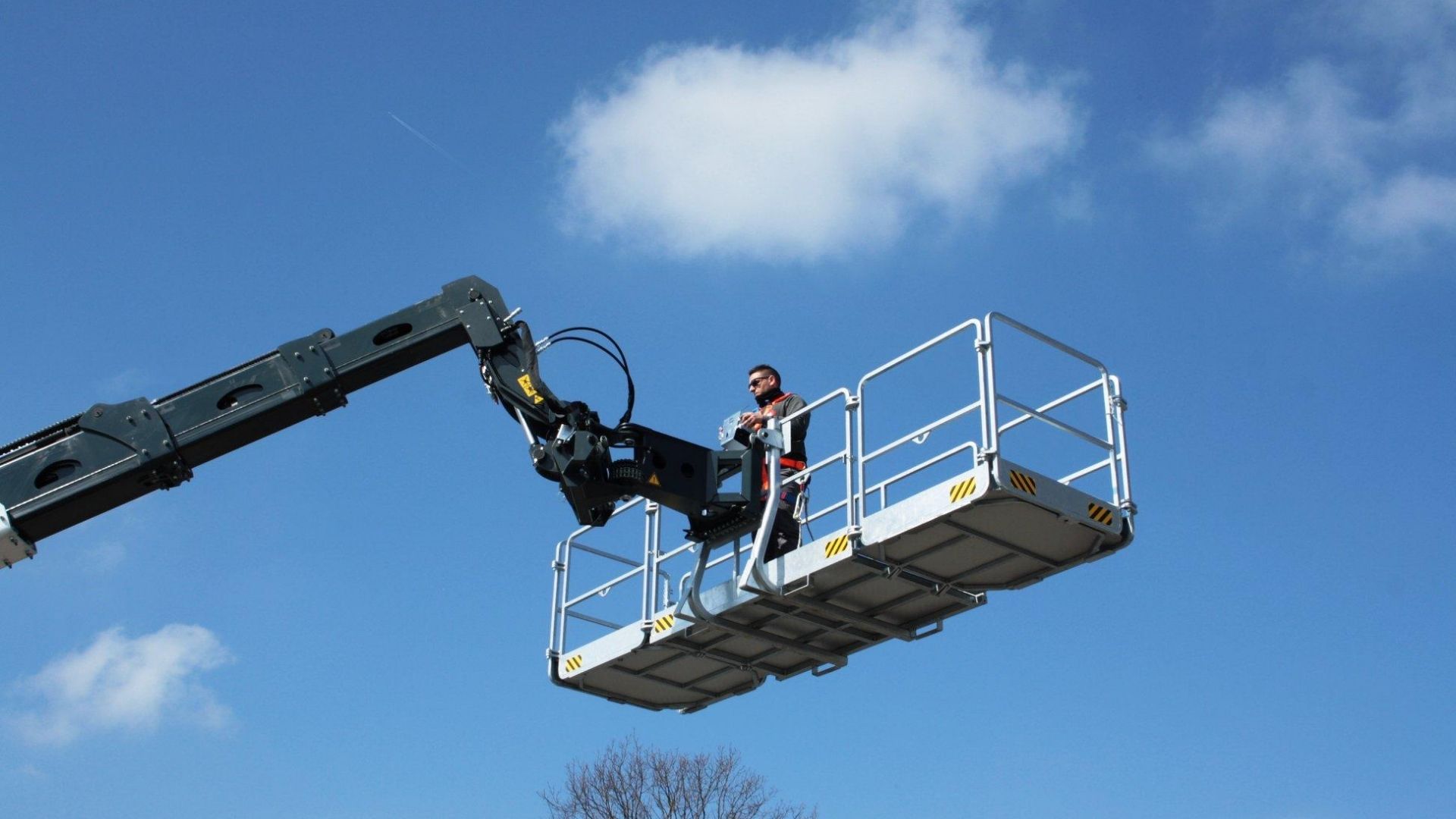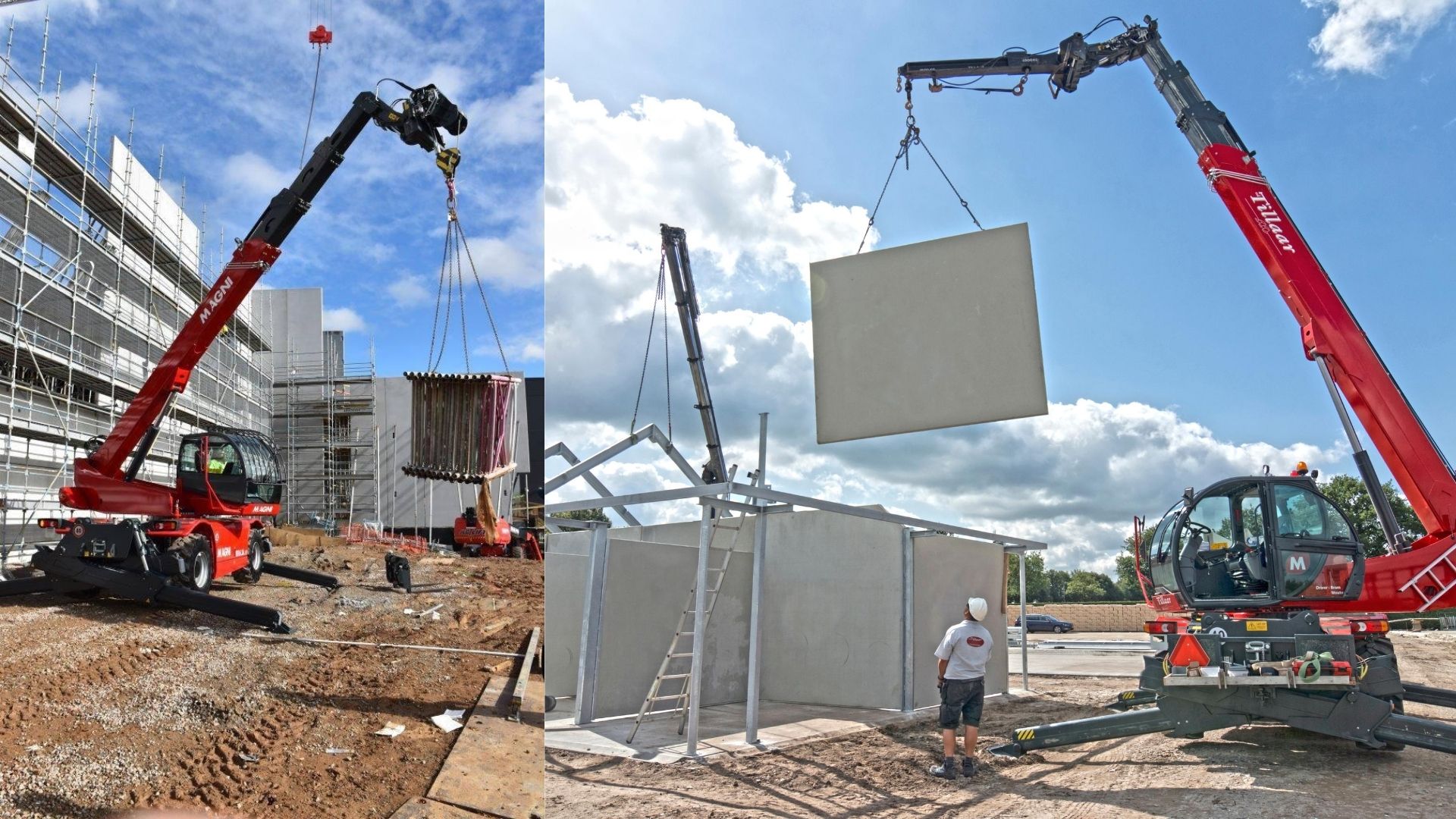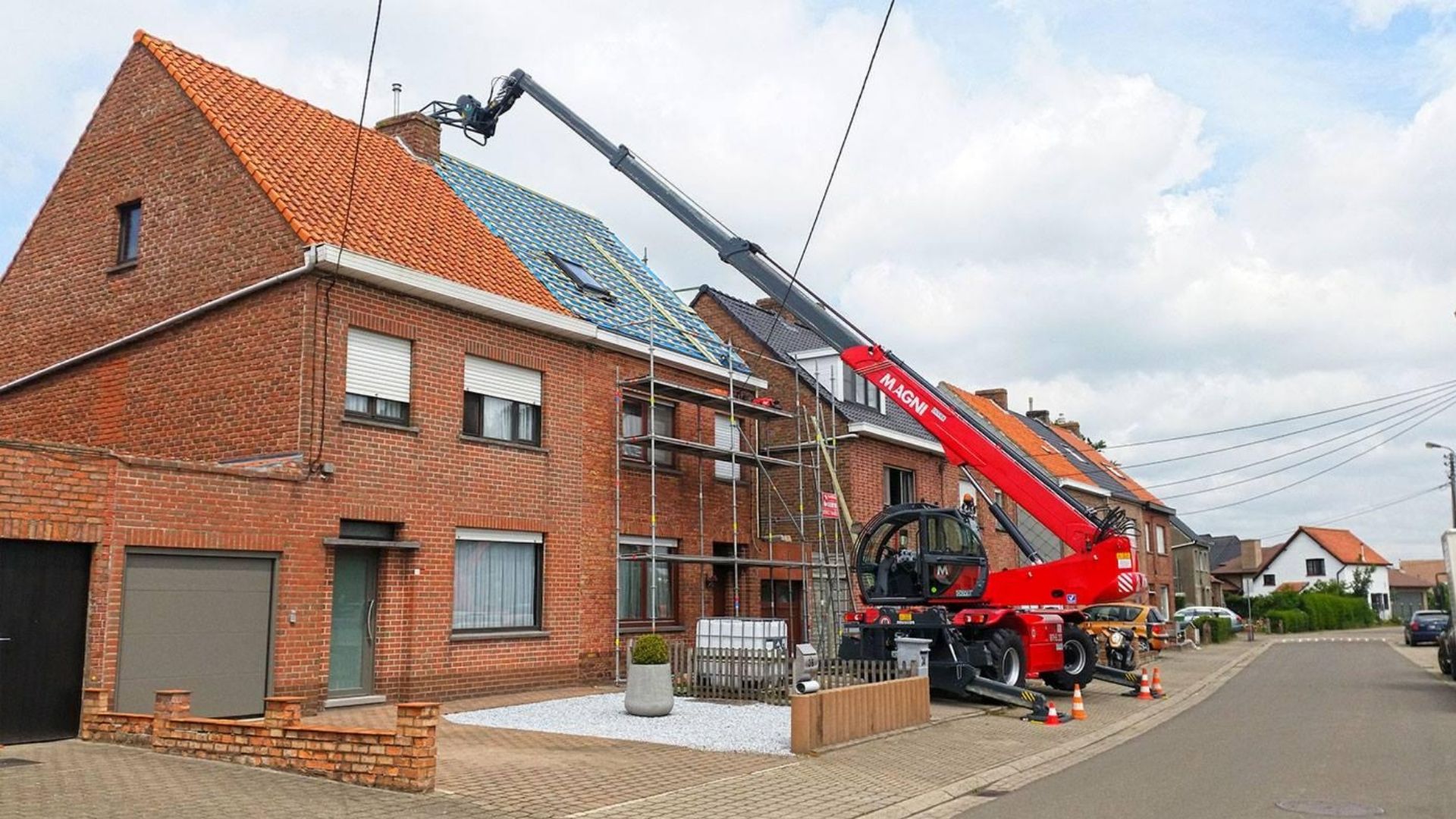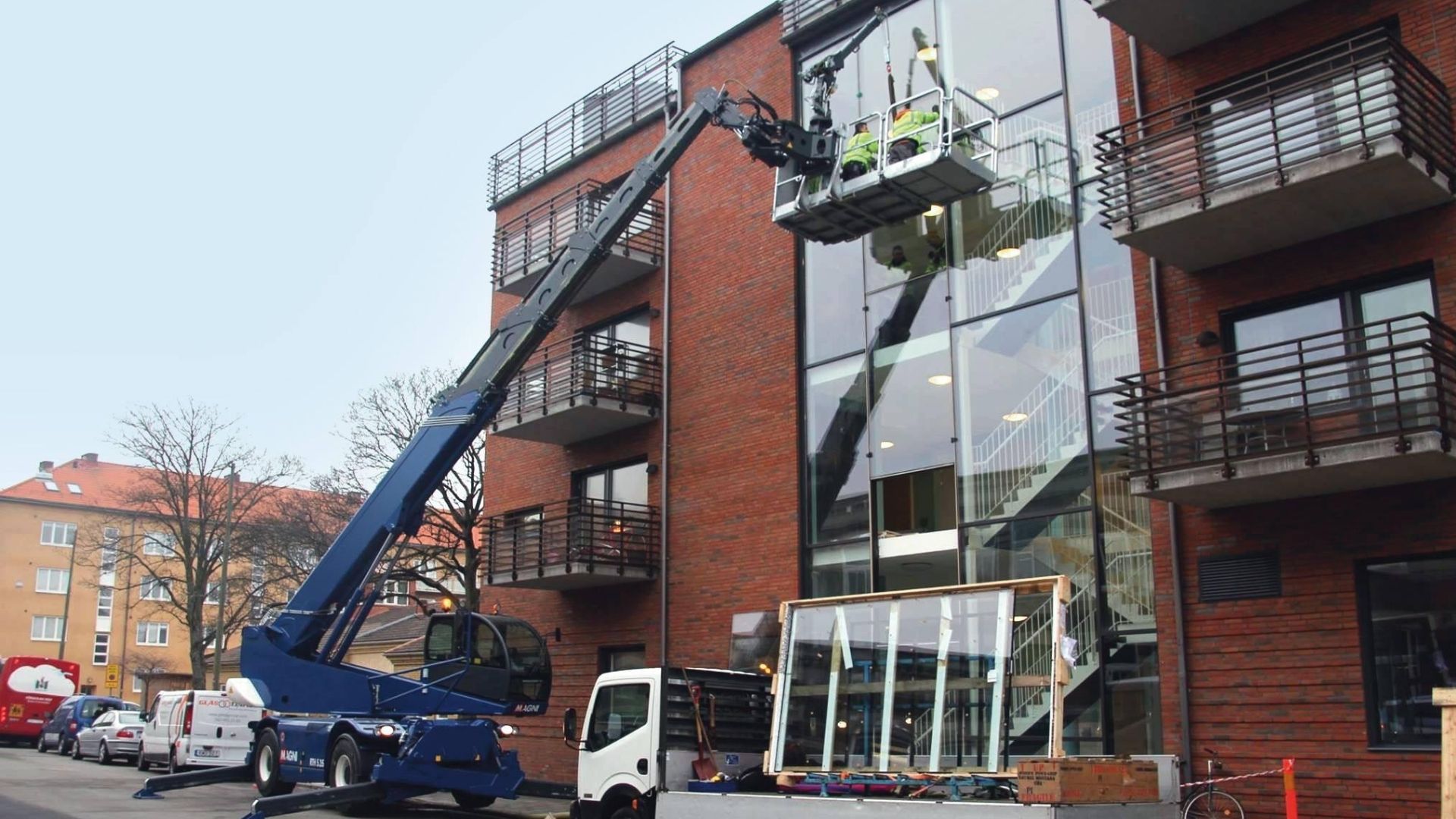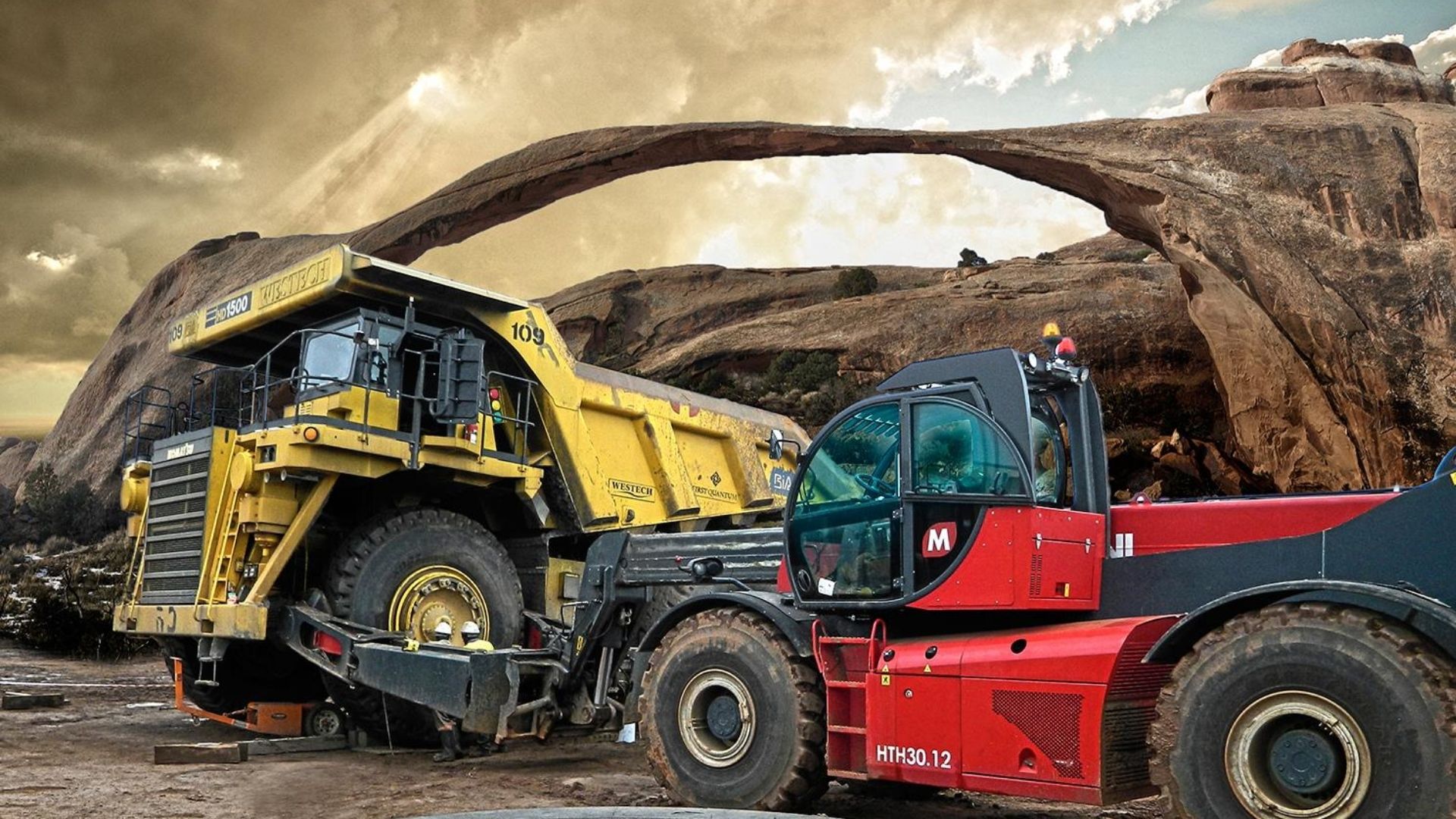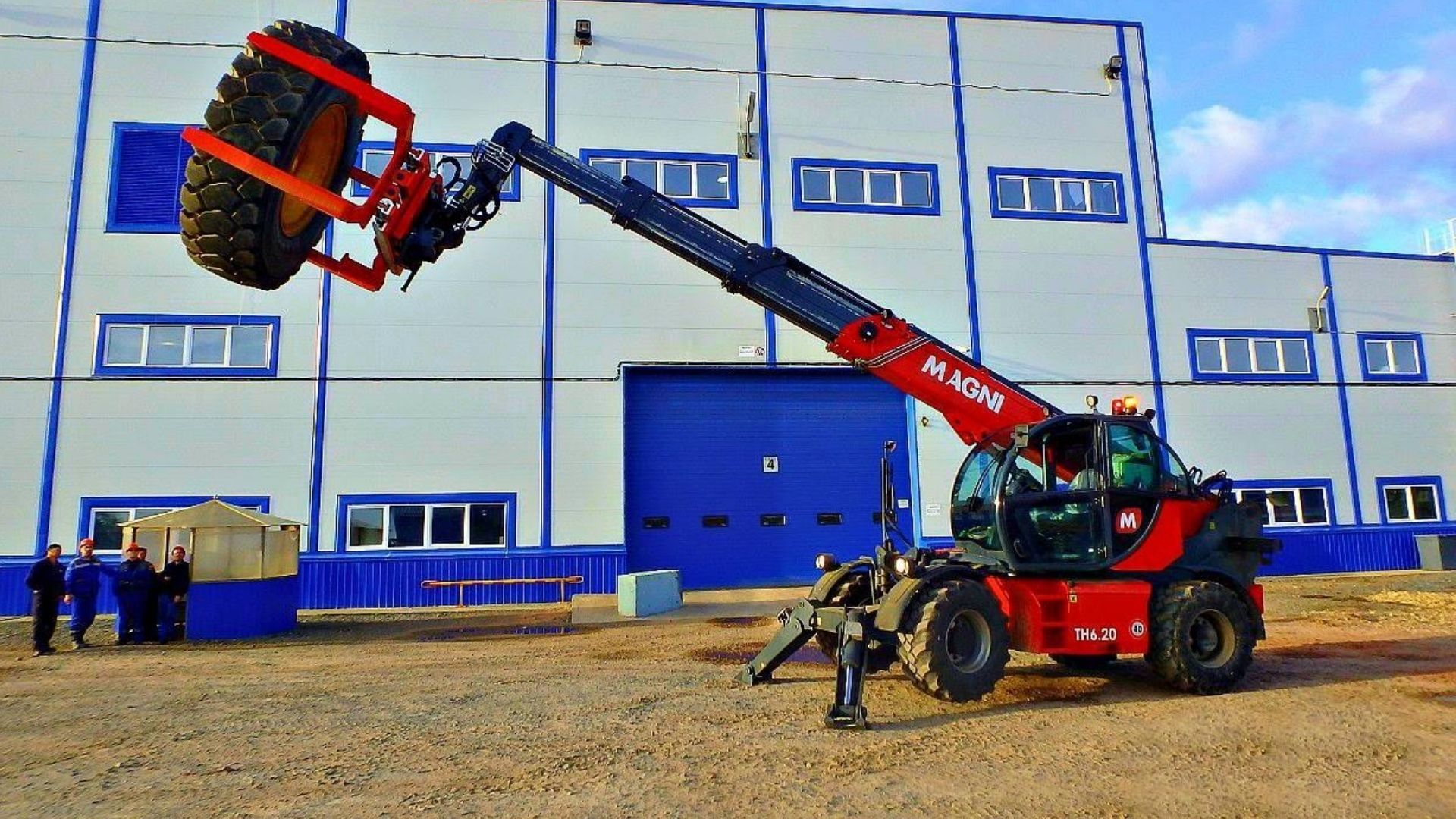 ---
---
Highest Li fting Rotating Telehandler in the
world RTH6.51
Heaviest Li fting Rotating Telehandler in the
world RTH13.26
Heaviest Li fting Telehandler in the world
HTH50.14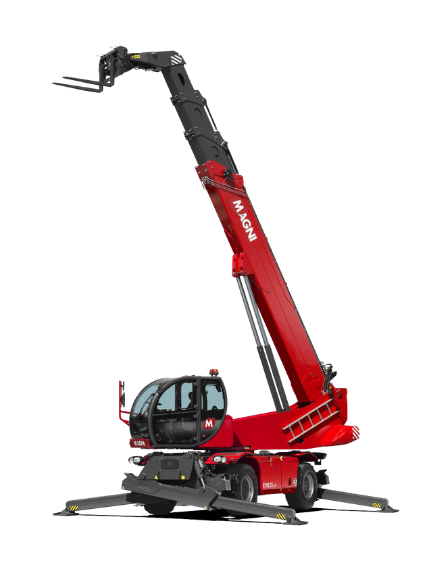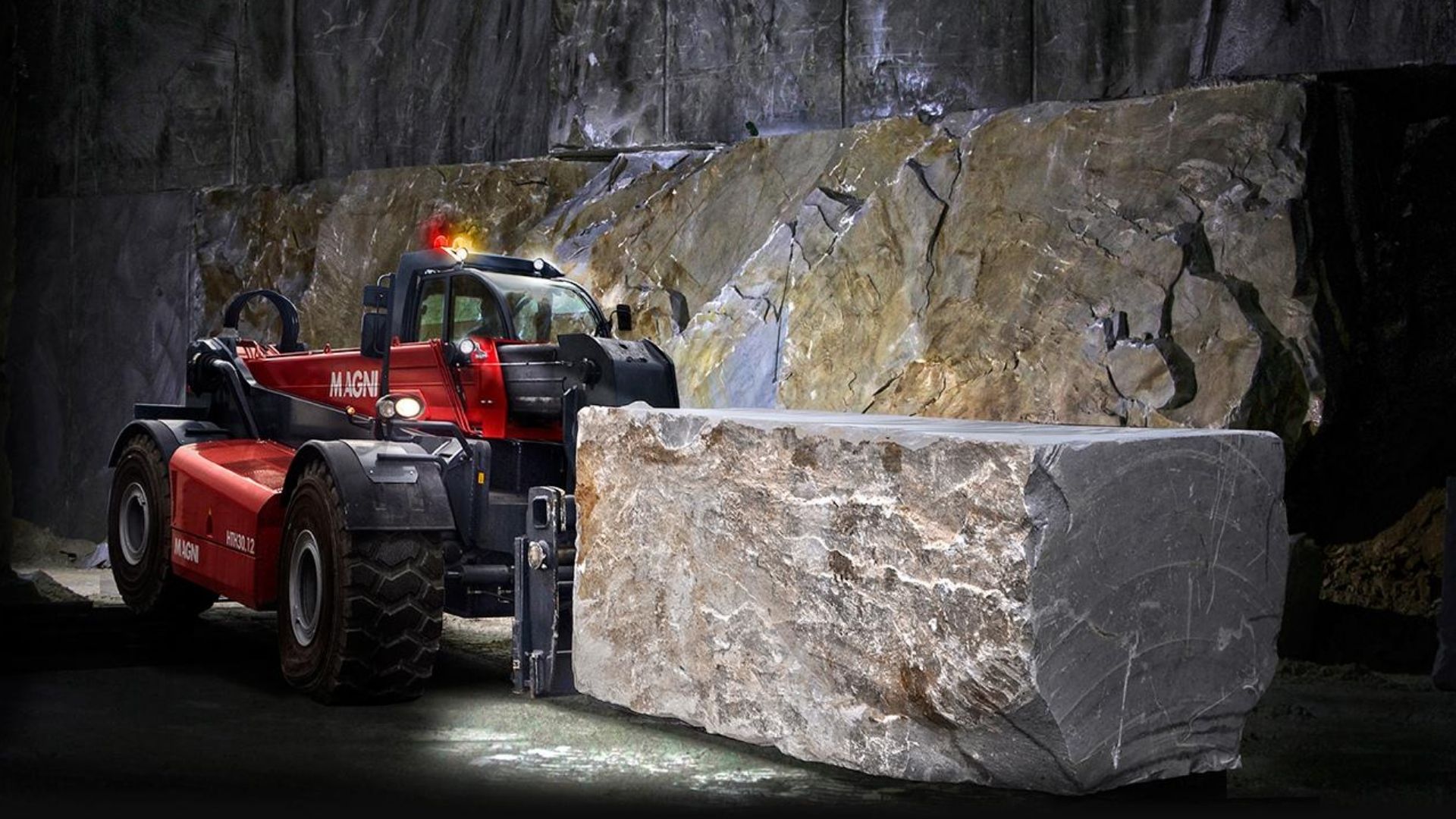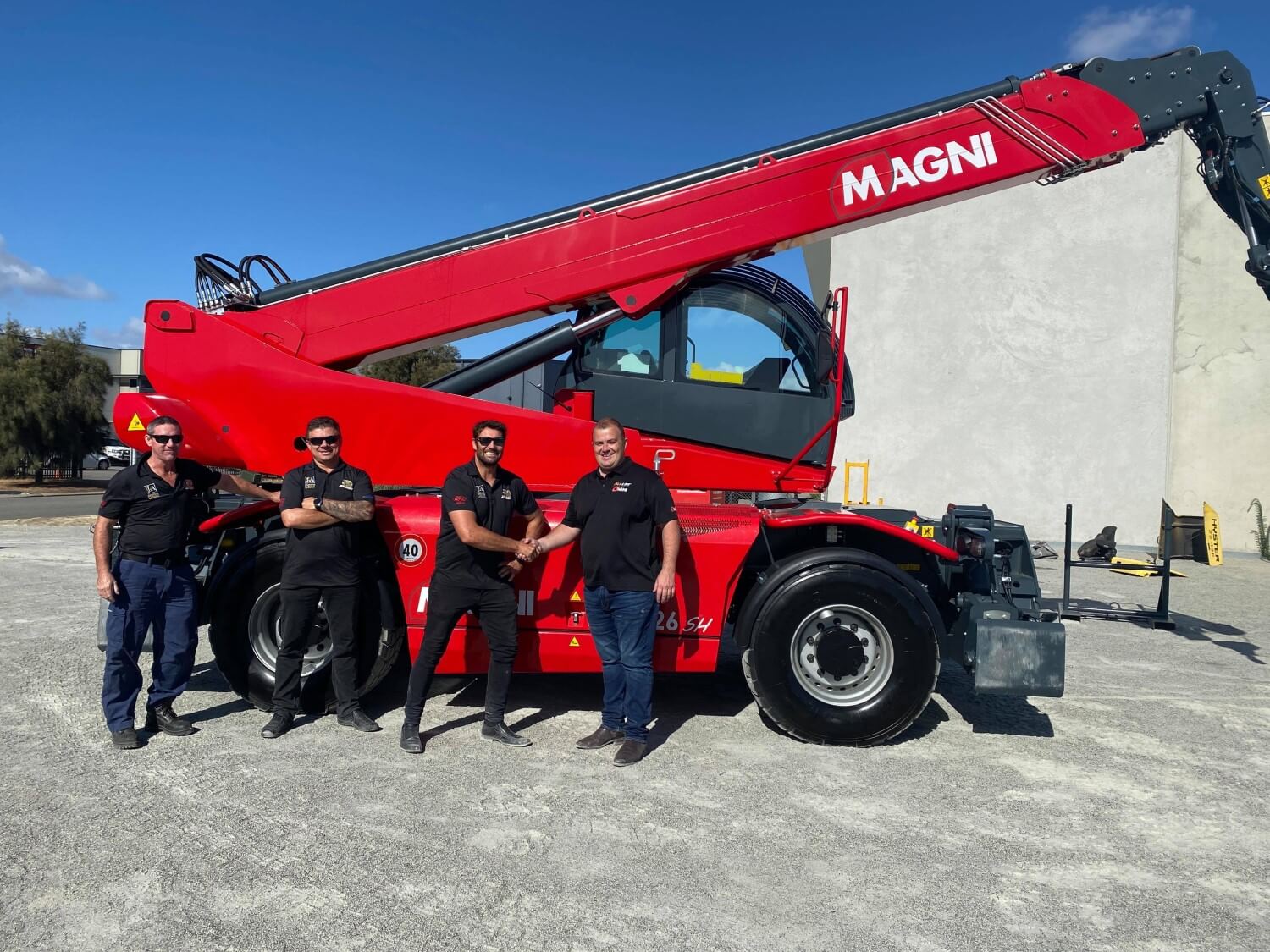 WESTERN AUSTRALIA
MAGNI TELEHANDLER
AGENTS
---
---
---
QUESTIONS?

DANNY 0458 012 141
BRETT 0439 770 757

info@liftequipt.com.au
www.liftequipt.com.au