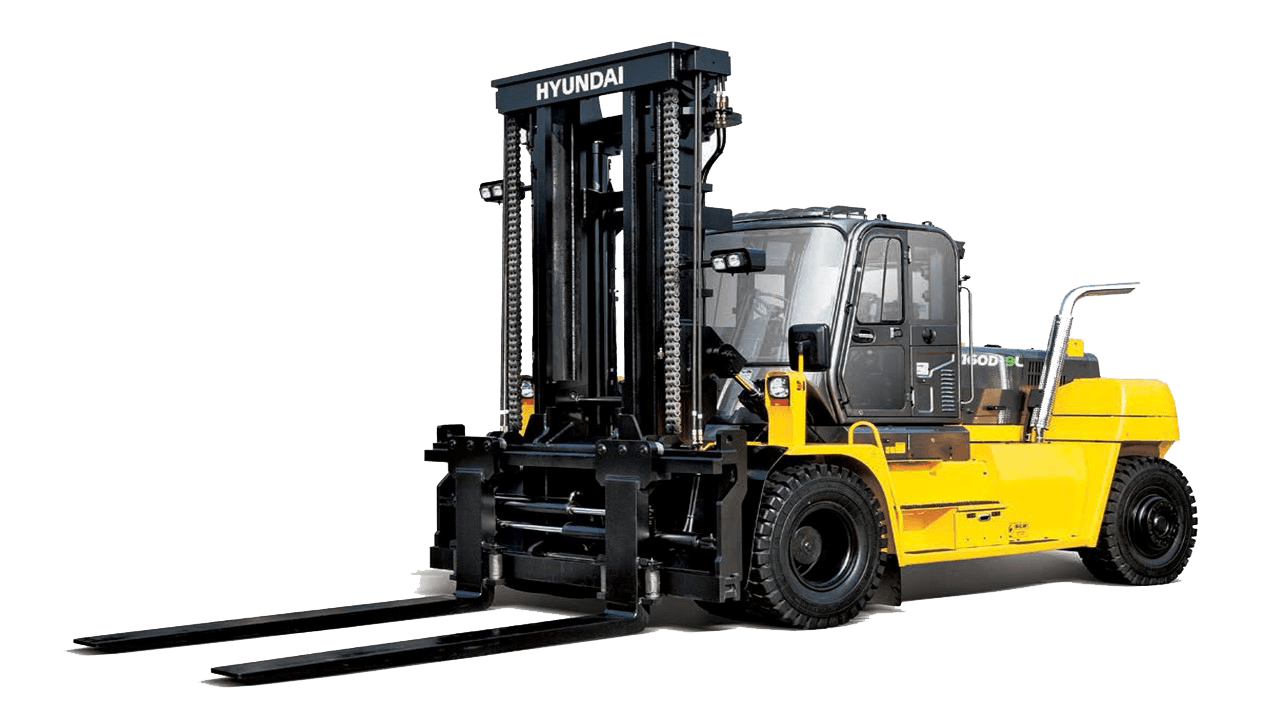 ---
Diesel Forklift Power
heavylifters of the yard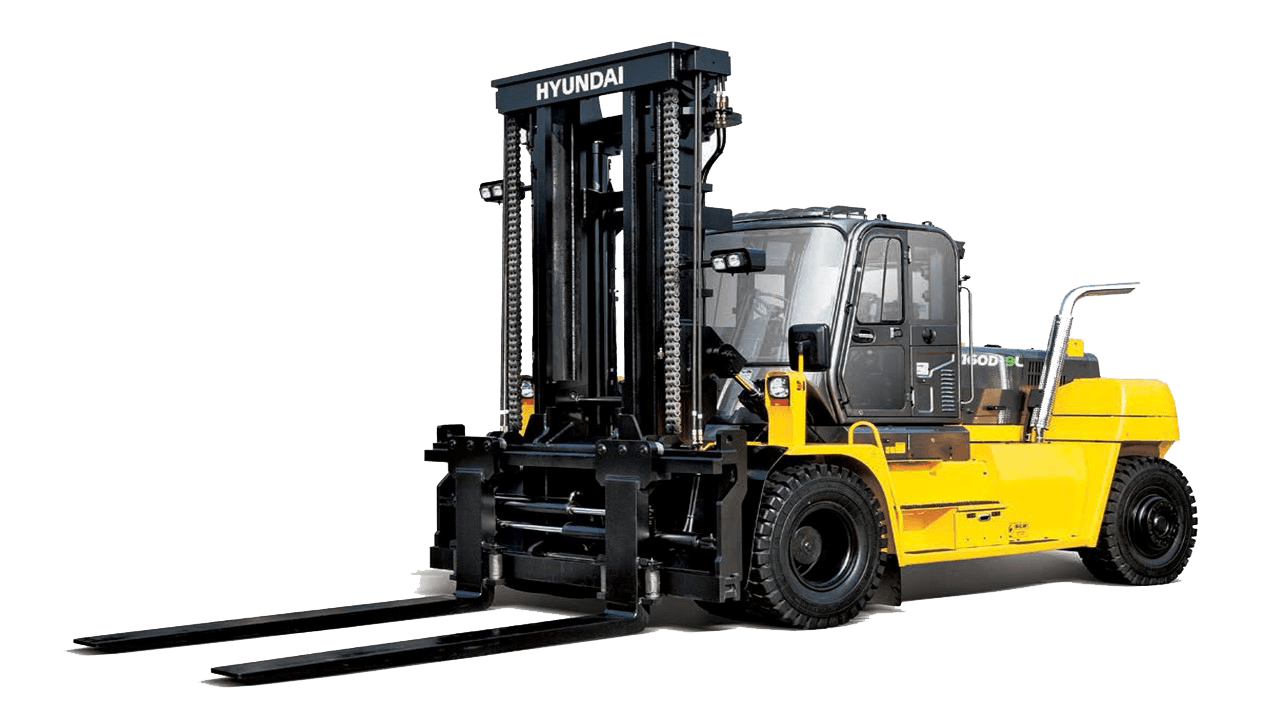 15D/18D/20DA-7E FORKLIFT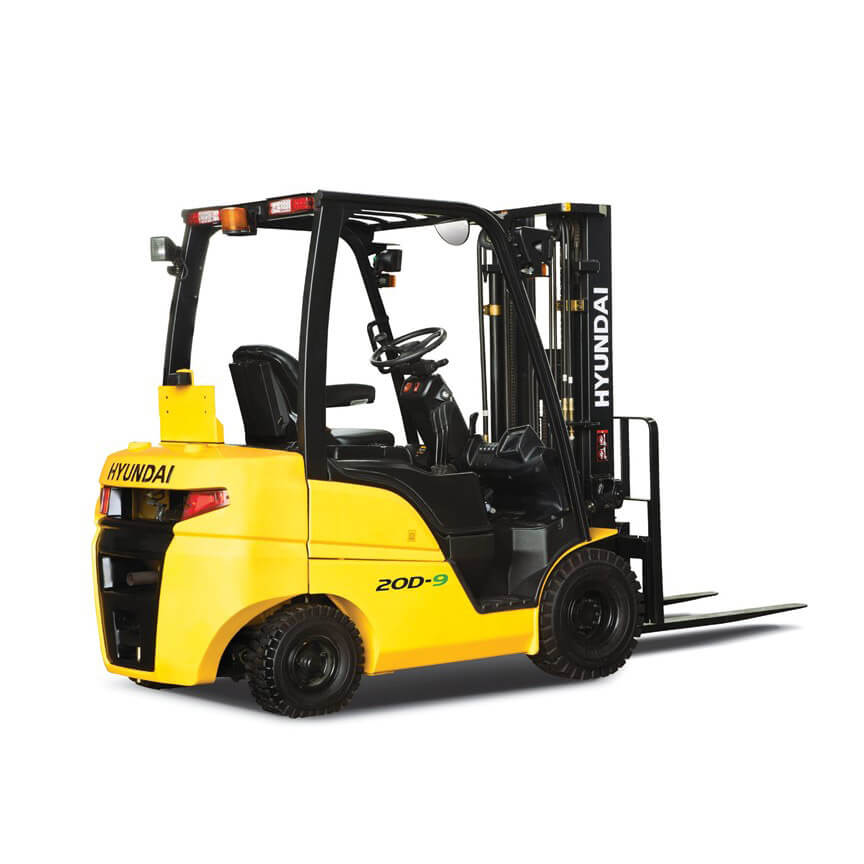 15/18/20D-9 FORKLIFT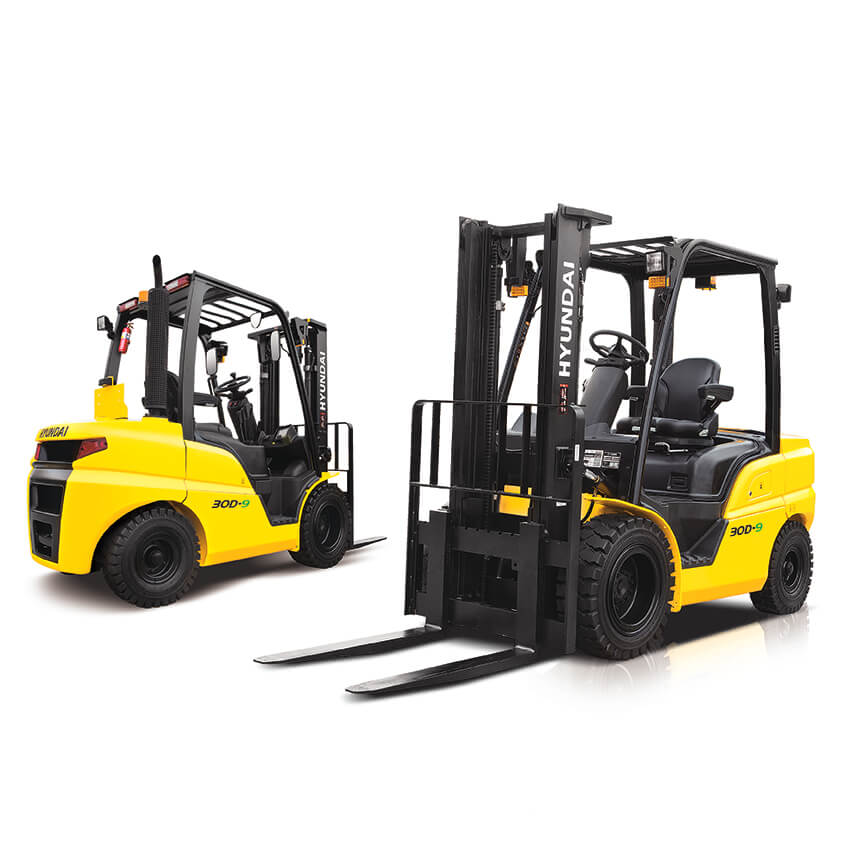 22/25/30/33 D-9E FORKLIFT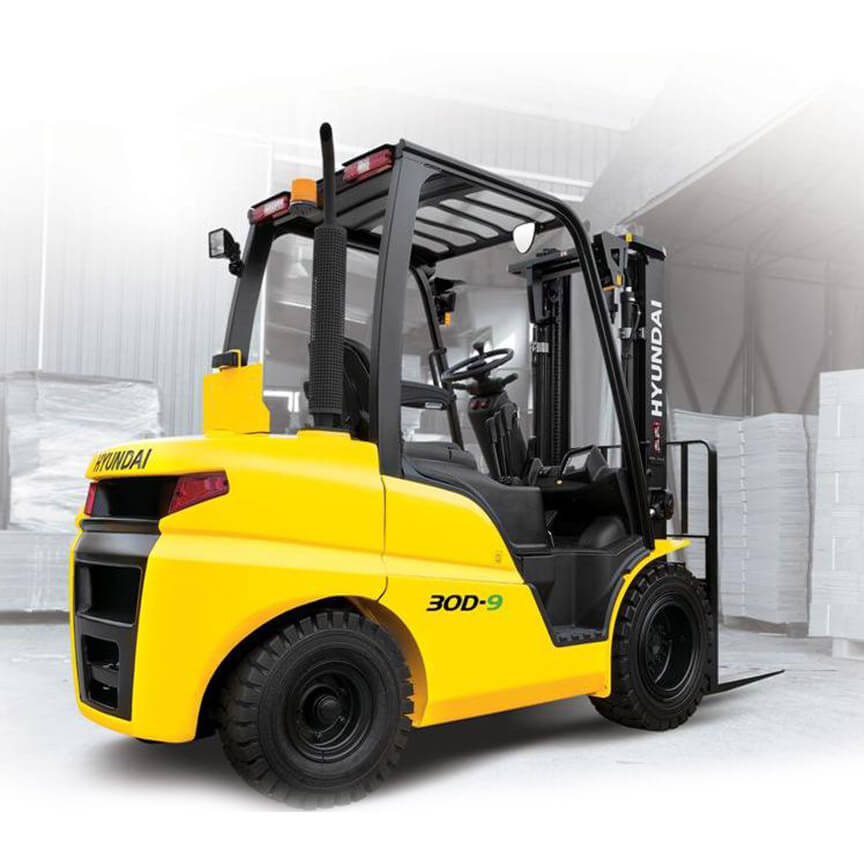 25/30/33D/35DA-9 FORKLIFT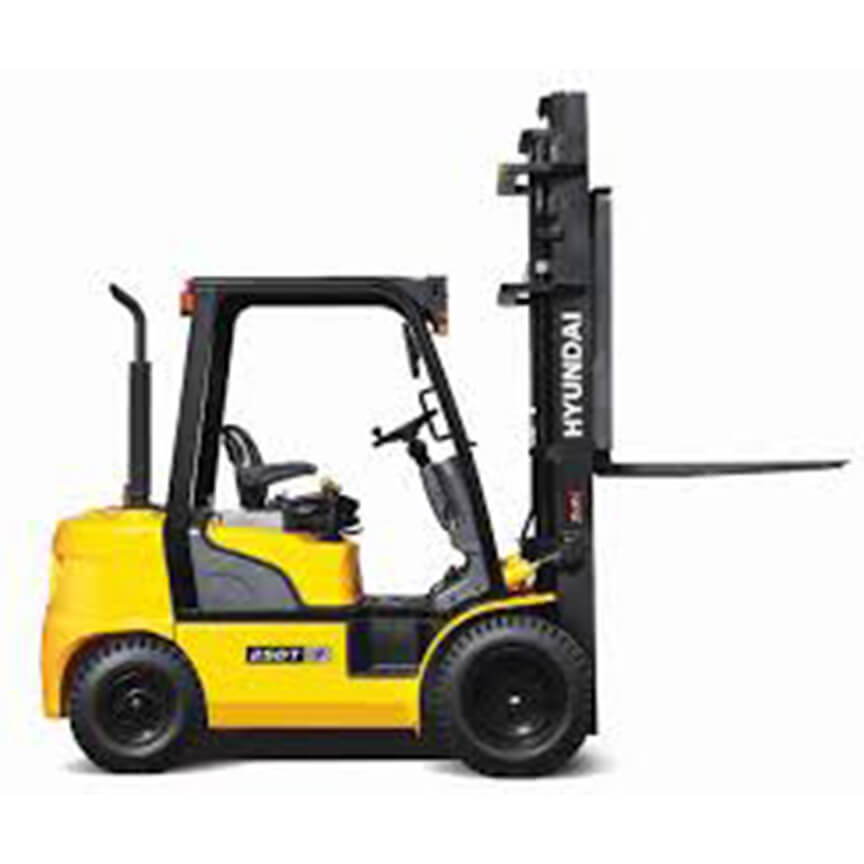 20/25/30/33 DT-7 FORKLIFT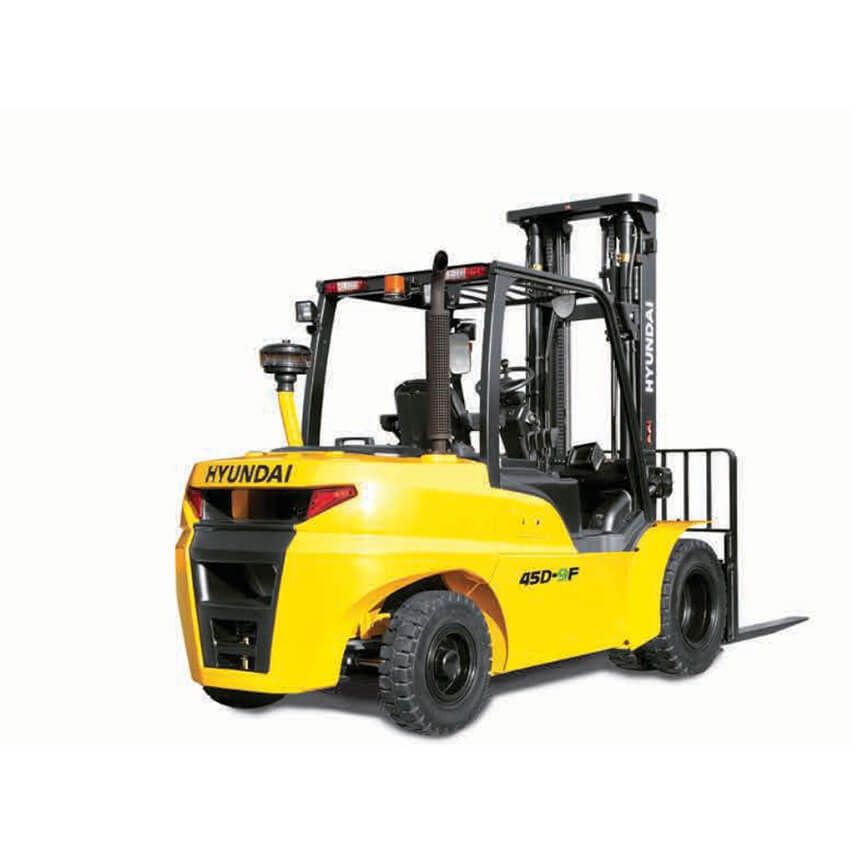 35D/40D/45D/50DA-9F FORKLIFT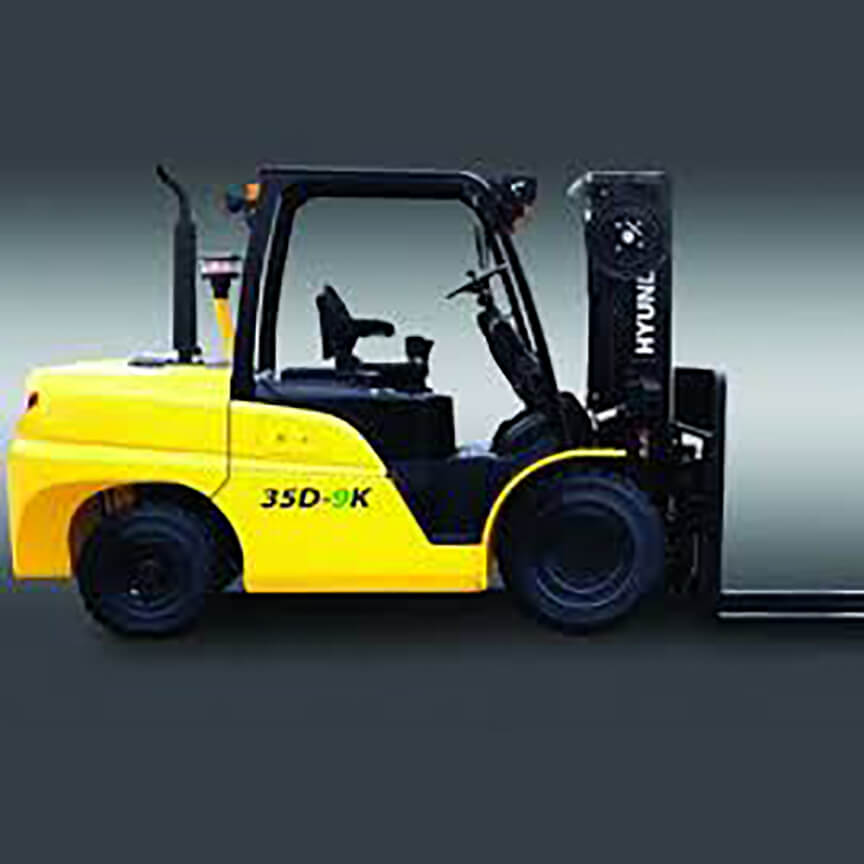 35D/40D/45D/50DA-9K FORKLIFT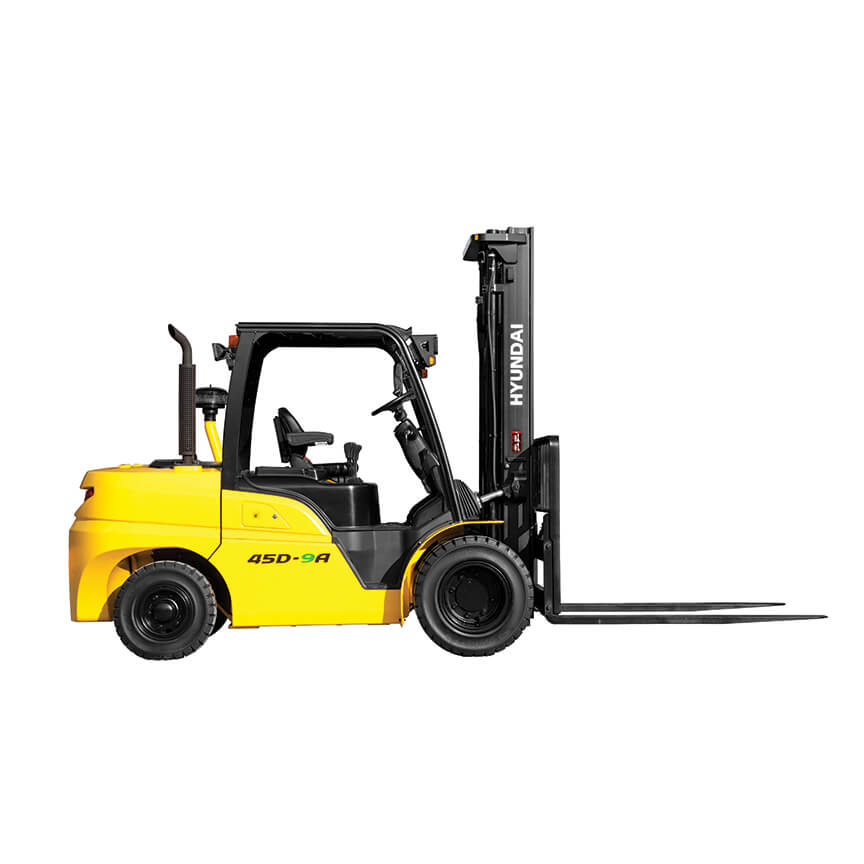 35D/40D/45D-9S/50 DA-9SA FORKLIFT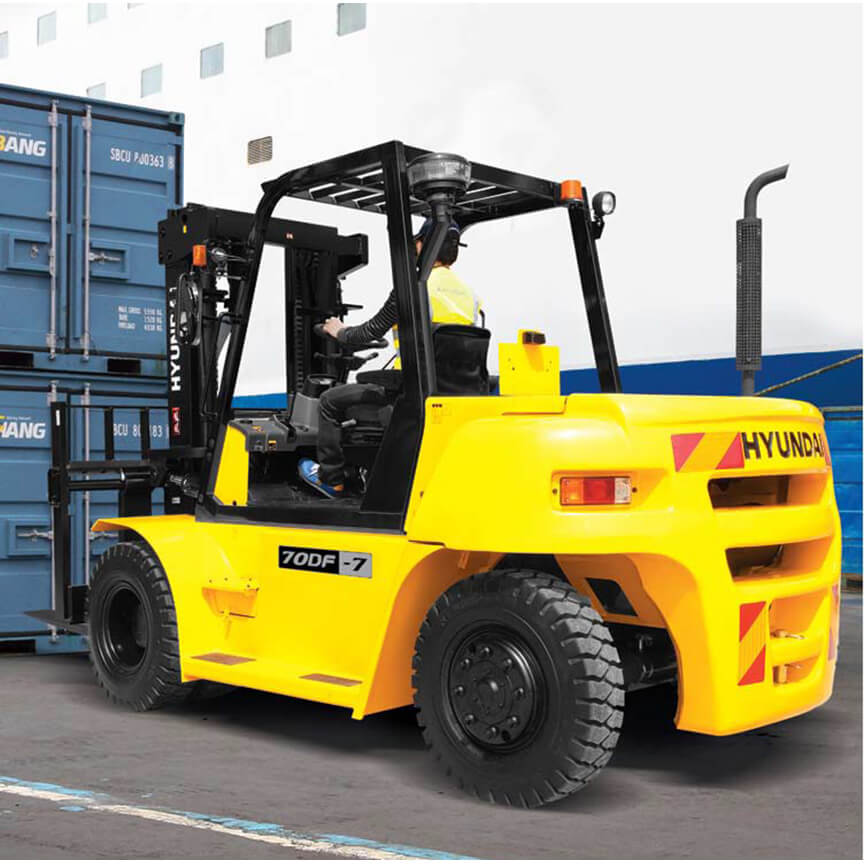 50/60/70 DF-7 FORKLIFT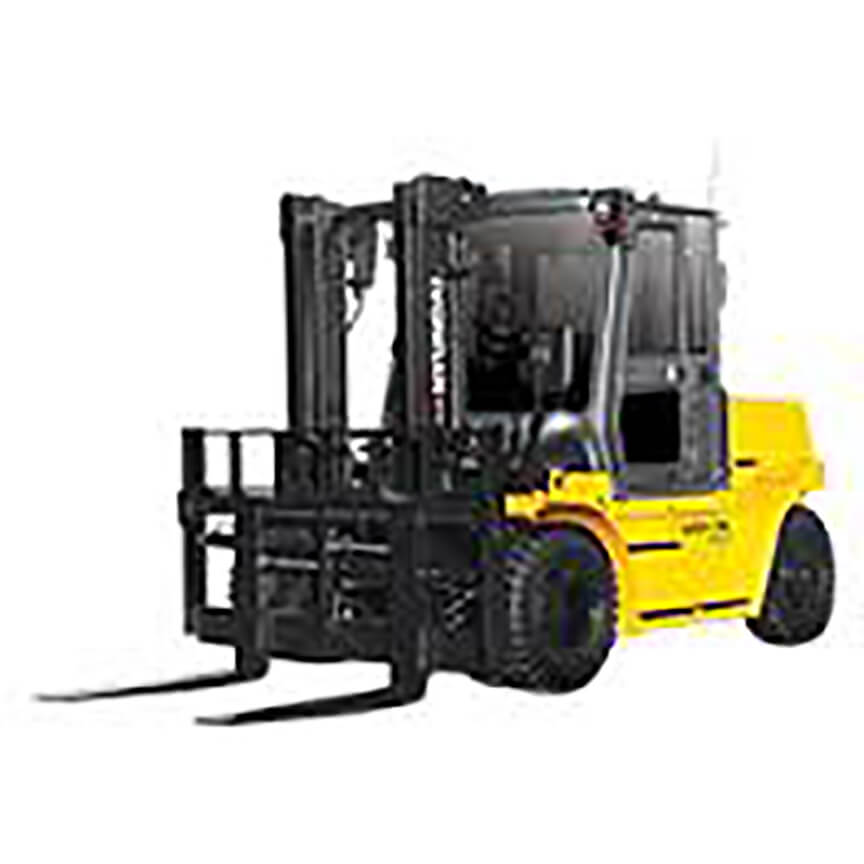 50/70 D-9 FORKLIFT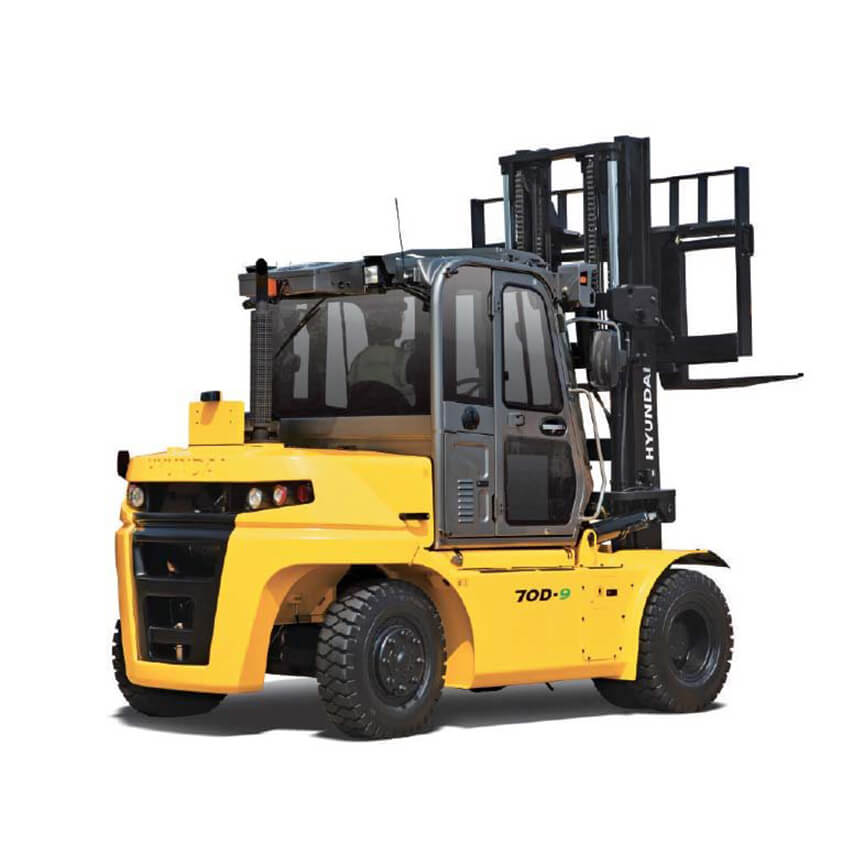 50/60/70/80 D-7E ACE FORKLIFT
15D/18D/20DA-7E FORKLIFT
---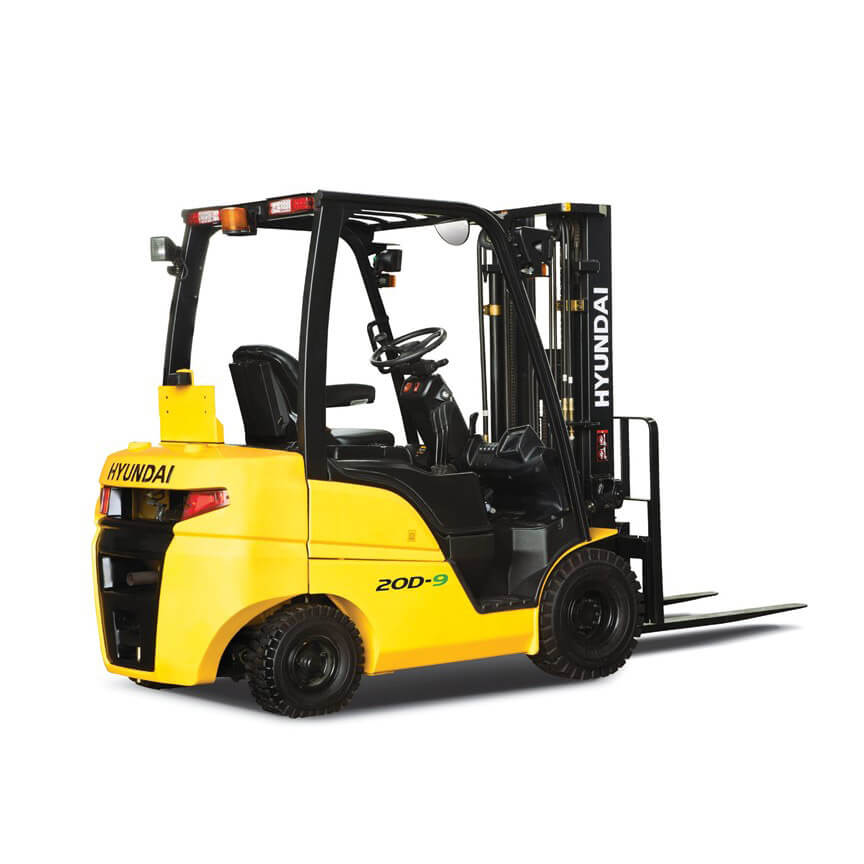 15/18/20D-9 FORKLIFT
---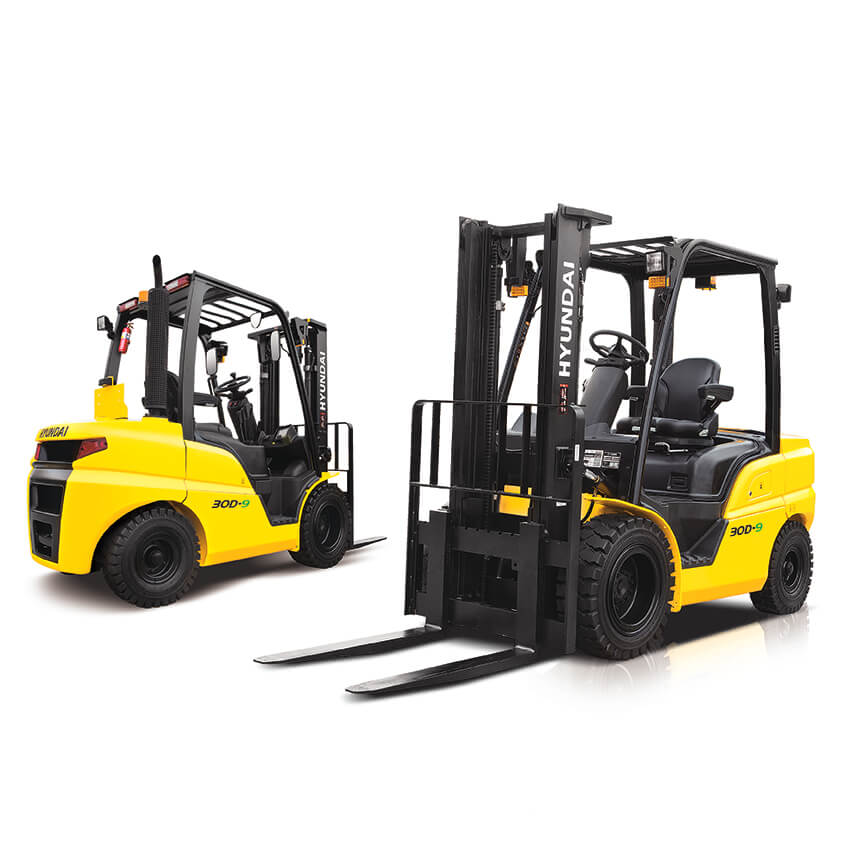 22/25/30/33 D-9E FORKLIFT
---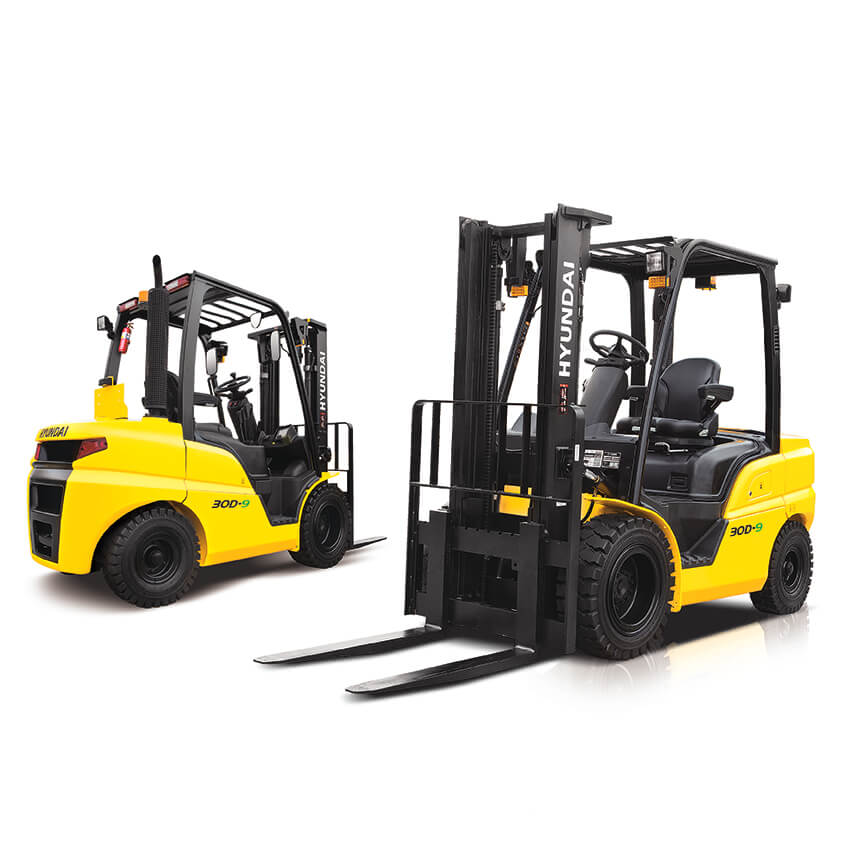 22/25/30/33 D-9E FORKLIFT
---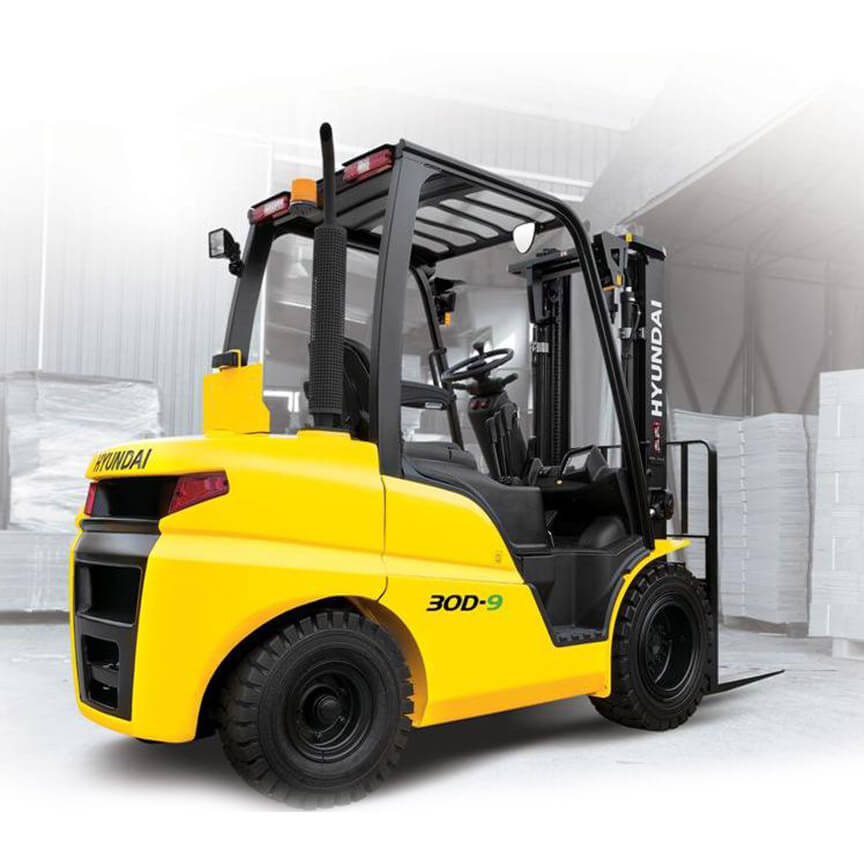 25/30/33D/35DA-9 FORKLIFT
---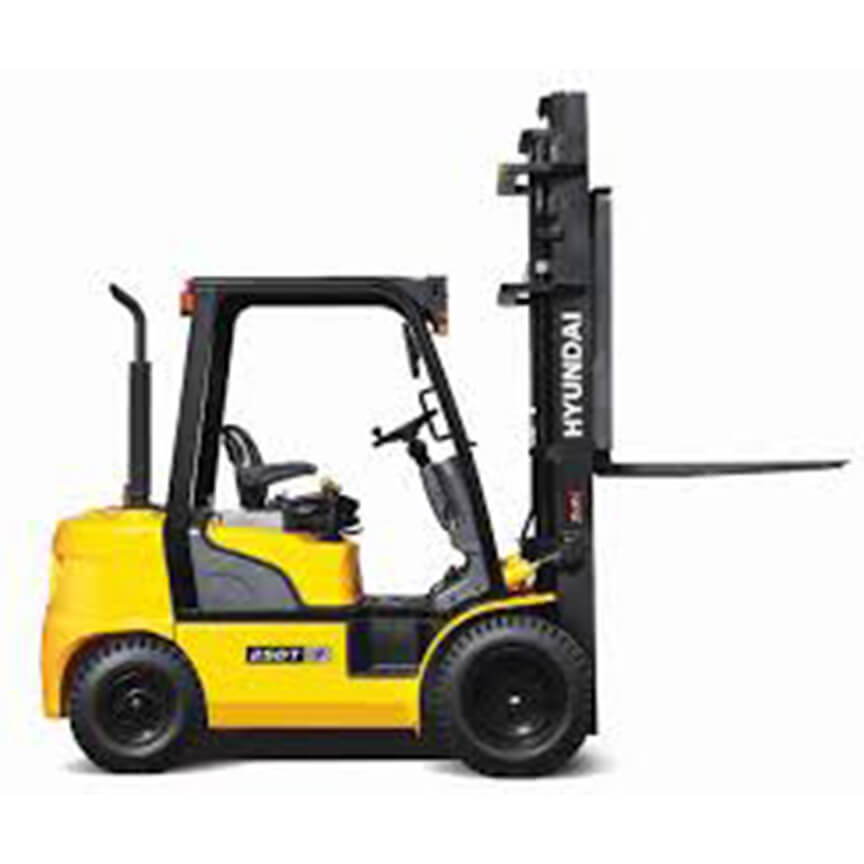 20/25/30/33 DT-7 FORKLIFT
---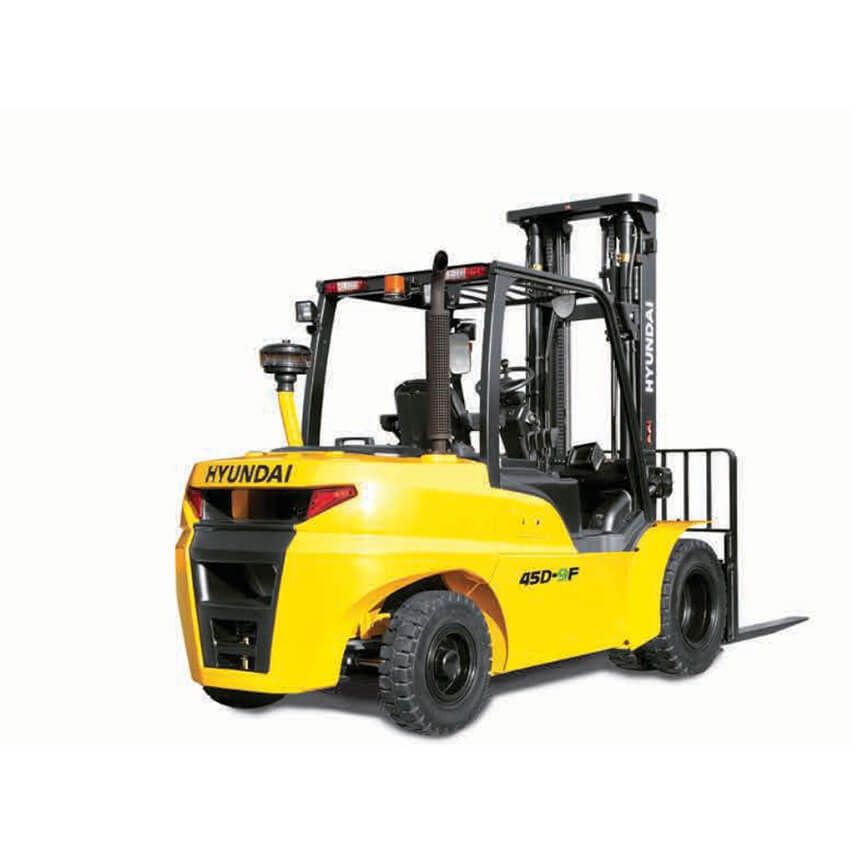 35D/40D/45D/50DA-9F FORKLIFT
---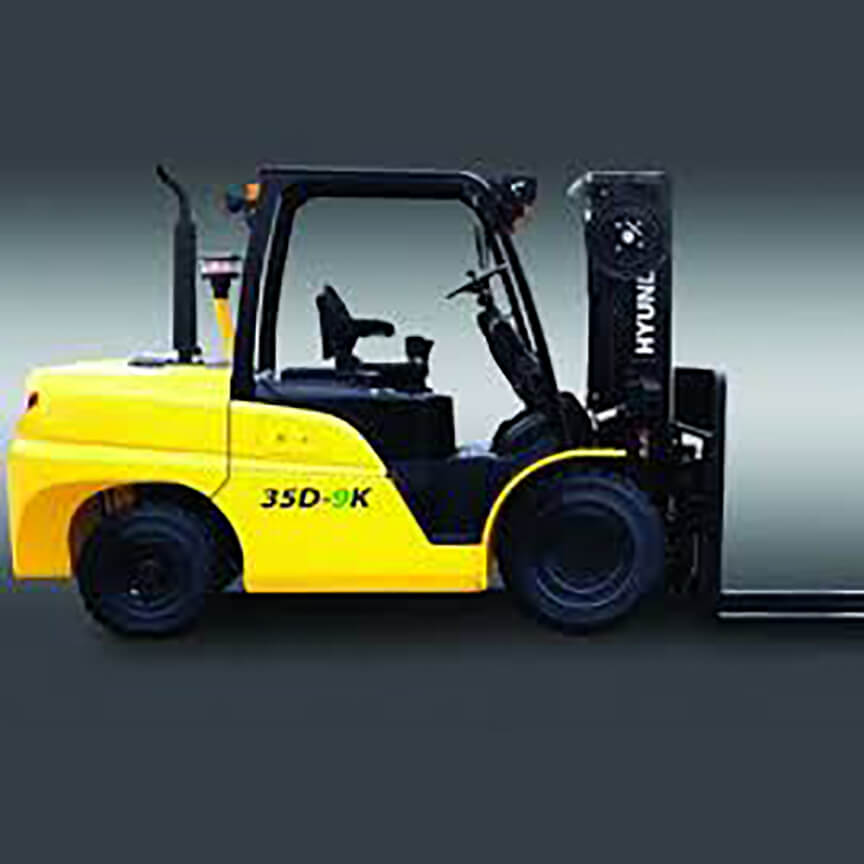 35D/40D/45D/50DA-9K FORKLIFT
---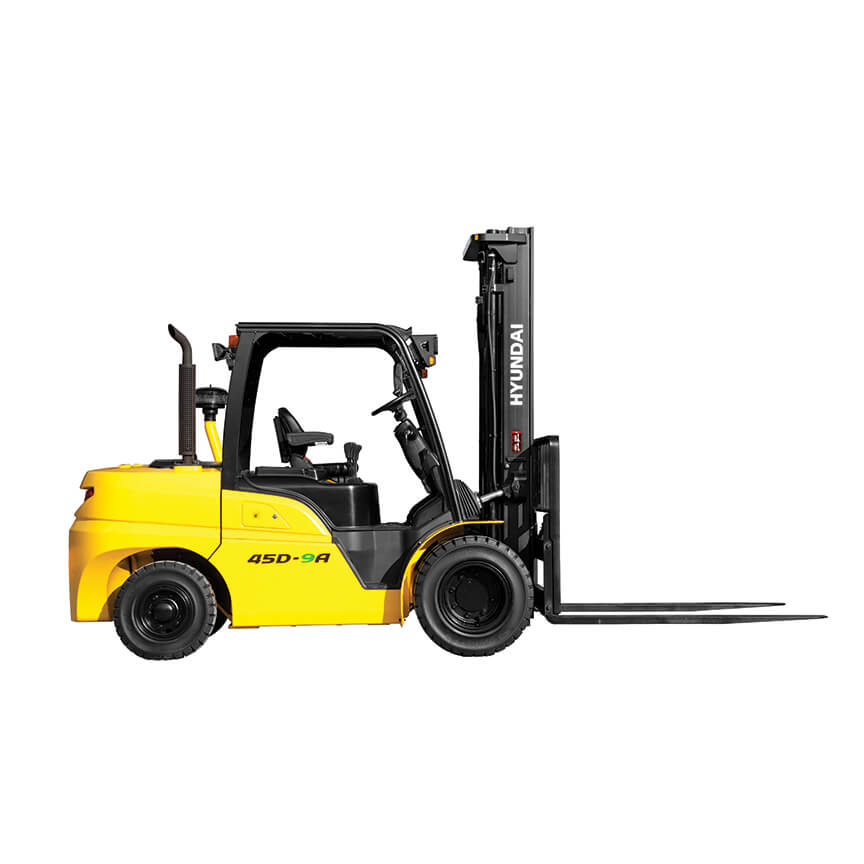 35D/40D/45D-9S/50 DA-9SA FORKLIFT
---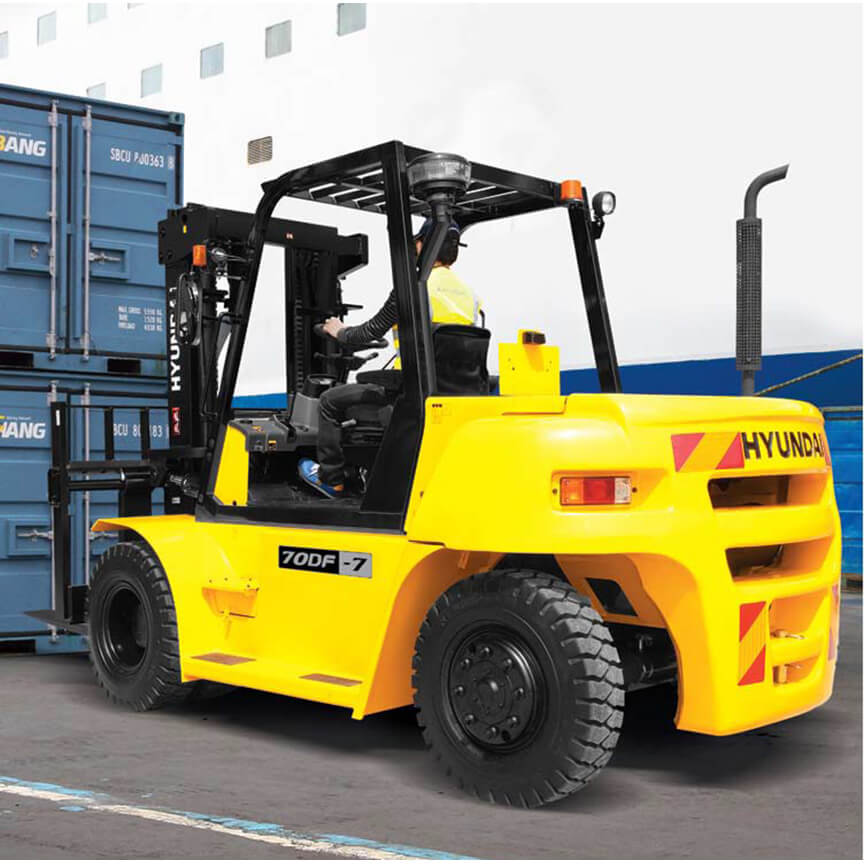 50/60/70 DF-7 FORKLIFT
---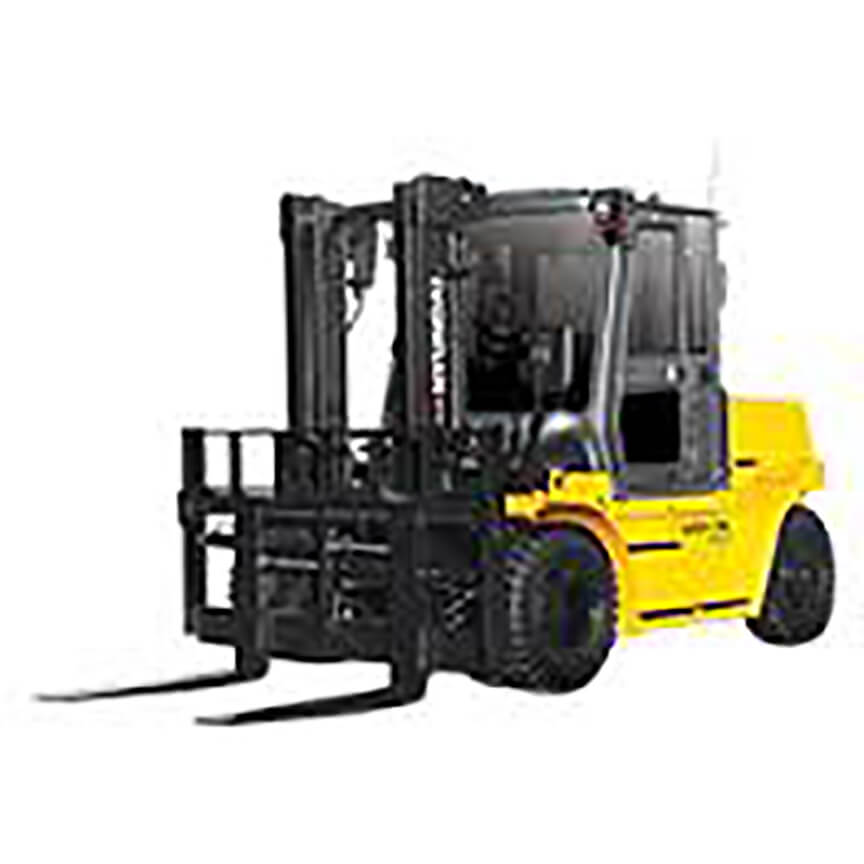 50/70 D-9 FORKLIFT
---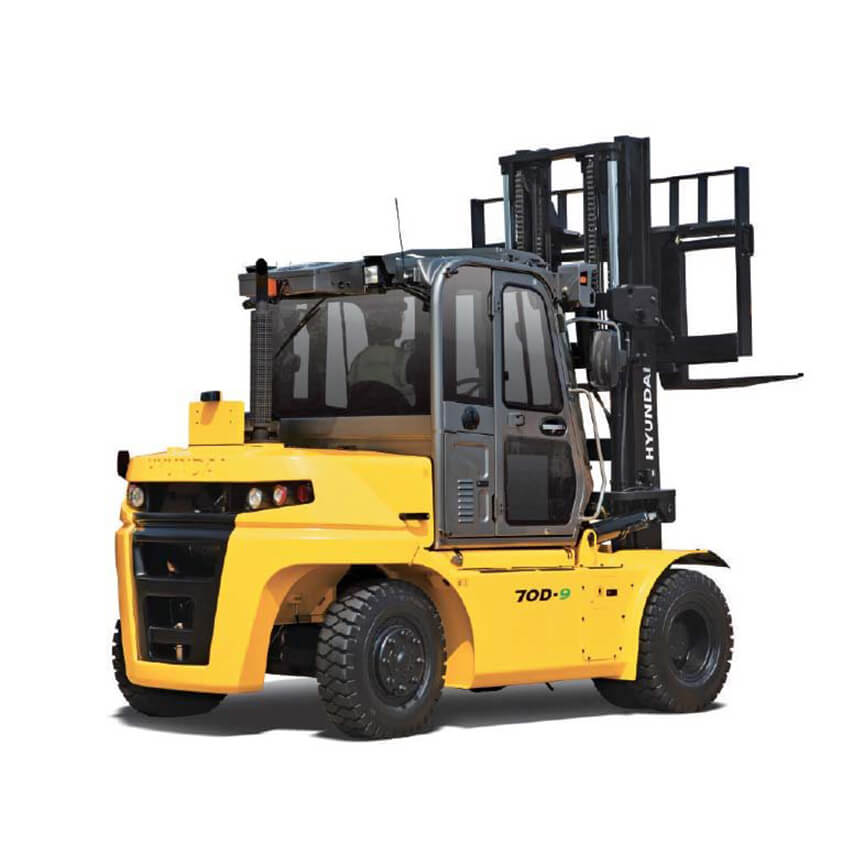 50/60/70/80 D-7E ACE FORKLIFT
---
Hyundai 7-Series Diesel Forklifts
Diesel forklifts are the heavyweight lifters of the materials handling industry and as a result, need a heavy fuel source. So, unlike their electric and LPG equivalents, diesel-powered forklift trucks are ideal for outdoor use.
 Diesel forklift exhaust purifiers can reduce your emissions and set up the machines for occasional and short-term indoor use.
 Though diesel engines come with emissions, they are actually more fuel-efficient than LPG powered forklifts and the higher torque compared with an LPG machine makes them studier on gradients, plus more powerful when towing.
 The performance of a diesel truck is arguably superior to its electric alternative, with faster acceleration and lift/lower speeds. Additionally, there is power enough to manage hydraulic attachments such as hydraulic fork spreaders, rotating clamps and forward tipplers.
So, if you're after exceptional power for outdoor yard work, a diesel lifter is the way to go.
Hyundai 7-Series Diesel Forklifts
 As you can see, a diesel machine if your best bet for heavy-duty yard work that required the power electric and LPG machines can't provide. But, there are also other benefits, including:
 OPSS: Operator presence sensing system – lifting, lowering and mast tilt not possible without someone in the driver's seat
Smooth, ergonomic and efficient handling
Increased mast tilting angle not possible with LPG or electric-powered lifters
A wet disk brake system to improve your braking performance and minimise wear over time
The latest safety and endurance technology on the market
A durable, heavy-duty single unit frame
Centralised design layout for easy maintenance and simple servicing
5 tonnes to 25 tonnes lifting capacity
Servicing WA since 2006, our fleet of diesel-powered forklifts are ready to go. With easy to find locations in Perth, Port Hedland, Karratha and Broome – we're always close by.
 Let our team take the hassle out of forklift purchase or rental. Call us on 1300 44 44 22 or send us an email and we'll match one of our diesel lifters to your specific requirements.
---
Start the conversation
We're here to help you find the right solution for your business and budget. Simply complete this form and one of our team members will contact you within two hours
---